Need Private Tour Guide in Kiev? Contact Me Now To Plan Your Journey Together!
I'm the ideal tour guide in Kiev for you because I'm:
Friendly and engaging
100%
Knowledgeable and passionate about Kiev
100%
Have great communication skills
100%
My Kiev Blog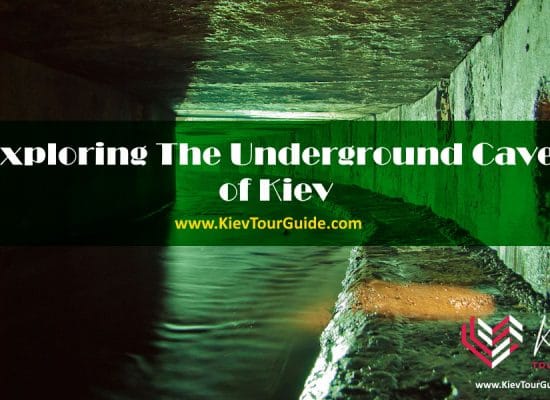 The underground caves of Kiev are an exciting part of the cultural and tourism circuit. As a historical landmark, they attract large numbers of tourists as well as religious pilgrims […]
My tourists always look forward to a period of pure relaxation and de-stressing while in Kiev. Besides the usual sightseeing to various locations, a spa holiday comes in handy as […]
Did you know that Ukraine continues to register large numbers of tourists year after year? That is a fact. And as we speak, tourism is now a significant determinant of […]
See All My Blog Posts
Kiev City
Kiev is a unique mixture of ancient times, imperial age, classic soviet era, and modern days. The city is an architectural wonderland, resting on the green banks of Dnieper River.
Kiev has endless breathtaking panoramic views, from the golden domes of the old cathedrals to the old city all the way to the towering motherland monument. Nothing says Kiev like a walk down Khreshchatyk street with its lushly blossoming chestnut trees. more about Kiev...
Planning a Trip to Kiev? Checkout this practical guide to Ukraine and the city of Kiev
Testimonials
"Alexandra is a really something extra.
She helped us much during the weekend we spend in Kiev. She is friendly and professional. I liked her company during dinner etc. I trusted her and was feeling safe when we was in her company.Thank you Alexandra
//Peter"

Peter Andersen
Peter Andersen
"I had a great time in Kiev thanks to Alexandra. She showed me everything I wanted to see in a very short period. And believe me, there is enough to see."

Johan Van Den Bighelaar
Johan Van Den Bighelaar
"By day or by night Alexandra is a dedicated and enthusiastic guide. She will show you the best places in the city according to your affinities. I highly recommend her!"

Stevie B
Stevie B
"Alexandra is very polite , passionate about her work and is very professional."

Vishal Baxi
Vishal Baxi
"Alexandra was really helpful in our kiev trip .she is really awesome."

Binny George
Binny George
"Excellent tour guide, so good in fact the over 5 hours + tour around all the historic churches and things to see passed by in a flash….very knowledgeable and informative and we visited all of the main sights to see in Kyiv. Great to get a local's perspective on both the history of and the present day Ukraine. I cannot recommend highly enough."

Fergal Skoby
Fergal Skoby
"Perfect guide! A very friendly and authentic person who will show you the best of Kiev. A+++"

Isaac Alvira
Isaac Alvira
"Ich kann sie empfehlen. Sehr Professional 👌"

Soroosh Sadeghi Fard
Soroosh Sadeghi Fard
"I have a really good tour, thanks to my guide who was very nice and reactive personne. I felt like on my own city. I highly recommend Kiev tour guide."

David Boust
David Boust
"If you are coming to Kiev, Ukraine and you want or need a tour guide, Alexandra is the person to call. She is very knowledgeable about her city and shows tremendous pride in explaining her city. Also, if you want to experience nightlife in Kiev, there is no better person to get you access to the best bars, lounges, or clubs. Finally, Alexandra speaks perfect English and I'd highly recommend her to anyone coming to Kiev. Спасибо Alexi!"

Derron Woodfork
Derron Woodfork
"Nice tour, enjoyable and informative."

Tariq Abdelaziz
Tariq Abdelaziz
"Totalmente recomendable! Conoce muy bien la ciudad, es muy preocupada y responsable, te ayuda con todo lo que necesites. Vale la pena tomar el Tour, se los recomiendo!"

Axel Schneider
Axel Schneider
"probably the best way to meet the city…. Alexandra rocks!!!!
she show me the city and local places … is not easy in a few hours feels like a local… and she did !
thanks a lot !!!!"

Edinson Abarzúa
Edinson Abarzúa
"This was one exceptional and memorable experience. From the moment I contacted Alexandra, I knew without a doubt that my trip to Kiev was good hands. She simply excelled with the planning, and made me feel home right from the arrival. She was very punctual and expedious during the entire stay, the lodging was top-notch and every recommendation simply exceeded my expectations. From food to entertainiment, spectacular views, transportation, and every other aspect of a perfect trip, I can only say that I was fascinated with Kiev and the supperb assistance I received from Alexandra. I highly recommend her services and I can't wait to have an opportunity to visit again. I want to thank you once again for the wonderful stay."

Michael Depaula
Michael Depaula
"Alexandra was a very friendly and knowledgeable tour guide. She will help with every aspect of your vacation in Kiev including airport transportation, lodging, food recommendations, nightlife, and more. You can tell that she loves her city! Would absolutely recommend her to anyone going to Kiev for the first time or even just revisiting."

David Martinez
David Martinez
"Im not so much fan of tour guides but this was the best guide ever! The amazing point of our trip was the time with our guide, Alexandra who opened our eyes on Kiev about historical places, nice restaurants, night life and much more. Its always amazing to have someone next to you who knows the city very well during your trip and she makes herself easily available and flexible to attend your wishes."

Mert Firat
Mert Firat
"i came to Kiev with my friend and Alexandra helped us from our arrival to our hotel till to turning to our country .She take us the best places for eating , she helped our transfer at every minute of our holiday .Also she helped very much for our business which we came to Kiev for. We did our tour with her very easy .We will always be with her when we go to Kiev again.Thanks a lot to her ))
Tolgay"
Sasha is a very helpful person and she did her best helping me out with visa process. On arrival at airport she was there and helped me settled in the apartment. I was very please with the choice of hotel and cost. Getting around the city where you don't speak the language might be tricky , but again ! She even went out of her way to make sure I had my meals where to buy to cook or eat.Her passion is outstanding. I would always recommend her services
Rigo
United Arab Emirates
"Thanks to Alexandra, I was able to explore Kiev's vibrant nightlife like never before. I went to the best clubs and had a lot of fun thanks to her advice. She basically helped me navigate through it all effortlessly. If you want an honest, professional, yet friendly and down to earth guide, I would definitely recommend you hire Alexandra, she is simply the best!
Steve N."
"Alexandra and I were introduced to each other last year and I can honestly say she was the best tour guide I've ever had. Kiev is an amazing city, but I owe my experience there to Alexandra. Thank you!!
Best,
Alex"