Cheapest Kiev Hostels That are Actually Livable!
When it comes to travelling inexpensively in Europe, hostels are one of the best ways to get a place to stay without breaking the bank.
Designed for students and tourists on the go, hostels offer cheap lodging to give you a place to rest in between stretches on the roads and streets.
Kiev is no exception, and offers plenty of hostels for travelers to spend the night.
As fans of horror films may know, some hostels are less reputable than others. With such low prices, the quality of some hostels is questionable.
Fortunately, we have a handy guide to list cheap hostels in Kiev that are a perfectly safe place to spend the night. My favorite pick is Dream House Hostel.
It is a good example of a cheap, friendly hostel with plenty of services at good prices. And it is popular among travelers. So even if you are traveling alone to Kiev, you will be able to make many new friends in Dream House!
For other good cheap hostels in Kiev, consider some of the following options:
Conveniently located in the major walking district of Darnyckyj, Hostel Boston is as well maintained as any regular hotel.
With no-frill room options or rooms with a kitchen, fridge, and microwave, this hostel is great for those who want to save even more money by making a few of their own meals.
The staff also speaks English, for those familiar with that language and not with Ukrainian or Russian.
2. Smile Hostel
Less than 100 meters from Chinese and French cuisine, and a short walk further to downtown Kiev, Hostel Smile earns its name for its great service and pleasant traveling experience.
The rooms are air conditioned for the summer months and include free Wi-Fi for those who need it.
For a hotel experience at hostel prices, Veterana Hostel offers all the comforts of a hotel.
Featuring free Wi-Fi, kitchens, free parking, and even a spa to help visitors relax after a day on the town, this hostel is great for those who want the best value for their money.
The hostel is also pet friendly for those who like to travel with their furry children. Always a good bonus for one of cheapest hostels in Kiev.
For those interested in touring Kiev's numerous restaurants, Globus Lipki Hostel is perfectly located for travelers to do just that.
It is also conveniently located near many of Kiev's cathedrals and other famous attractions, ensuring visitors will have plenty to see during their stay.
Like many hostels, this one feature shared bathrooms.
Another great choice for those seeking hotel amenities at hostel pricing, the rooms at KashEmir feature televisions, free Wi-Fi, and even electric steam kettles for a relaxing cup of tea after touring Kiev.
A shared kitchen and lounge allow for relaxation and a good way to save even more money, and the hostel offers currency exchange for guests for those who forgot to take care of that before they checked in to their room.
For a trip just for the girls, Euro Comfort is designed specifically for you. Featuring all the standard amenities and conveniently located, the hostel also features massage services for guests.
Considering its location, prices and facilities, Euro Comfort is probably the best cheap hostel in Kiev. No matter what you do during the day in Kiev, this hostel has everything you need to relax and enjoy your stay.
Centrally located in downtown Kiev with plenty of amenities, Hostel VShokoladi is a sweet deal anyone can enjoy.
The hostel offers tea and coffee for those who need a boost and is conveniently located near a major transportation hub for easy city navigation.
City maps are provided for extra help in navigating the wonders of Kiev.
The hostel also features washing machines for travelers who need to take care of their laundry before heading on to the next destination, be it another hostel or home.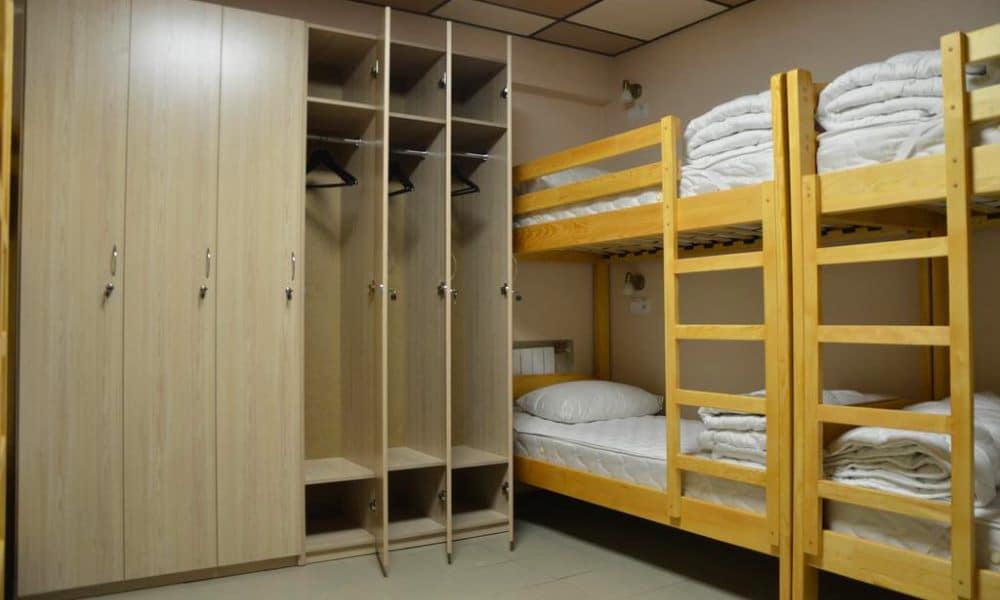 Just over a kilometer from the Desenka River, Citrus hostel offers scenic views without the hotel price.
A super market is close by, so you can take advantage of the shared kitchen to save even more for the travel expenses they desire.
The hostel is only a ten minute walk from a major bus hub, allowing easy travel throughout Kiev.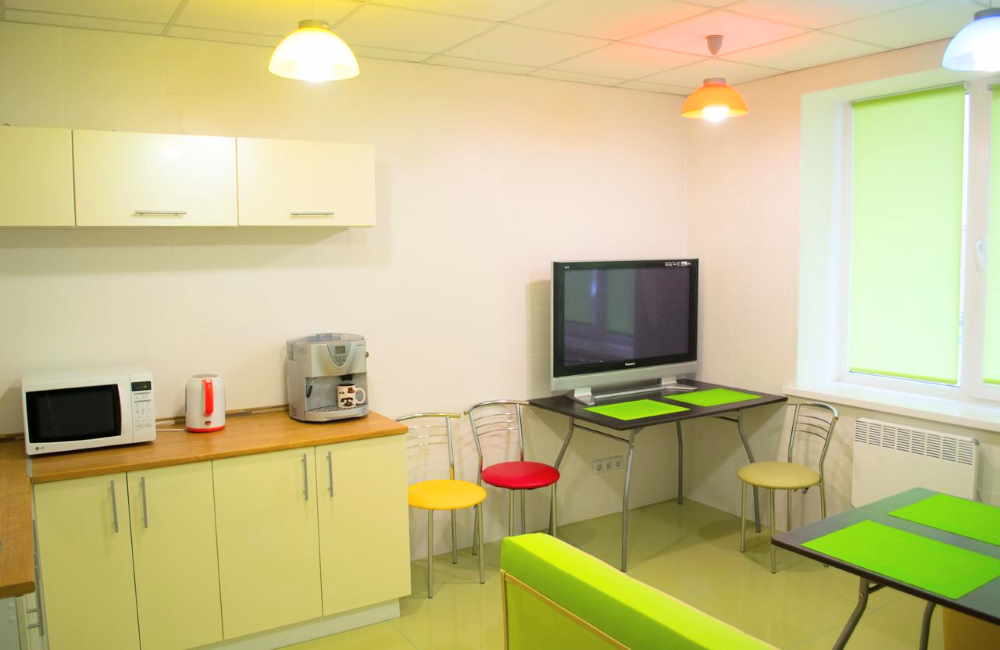 Another hostel near the Darnyckyj District, Hostel Armenia is great for walkers wanting to sample Kiev's cuisine and view its cathedrals.
The hostel features a shared kitchen for those who want to save a bit of money, and is less than eight miles from the Mykola Syadristy Microminiatures Museum.
Free Wi-Fi is also available, as is heating for travel  in the winter months.
Child friendly, free Wi-Fi, and free parking make Elements Hostel a great place to stay for a family on vacation looking to do so on a budget.
Conveniently near a tube station, travelers staying here can travel the wonders of Kiev and come back to a safe, clean, friendly room without breaking the bank.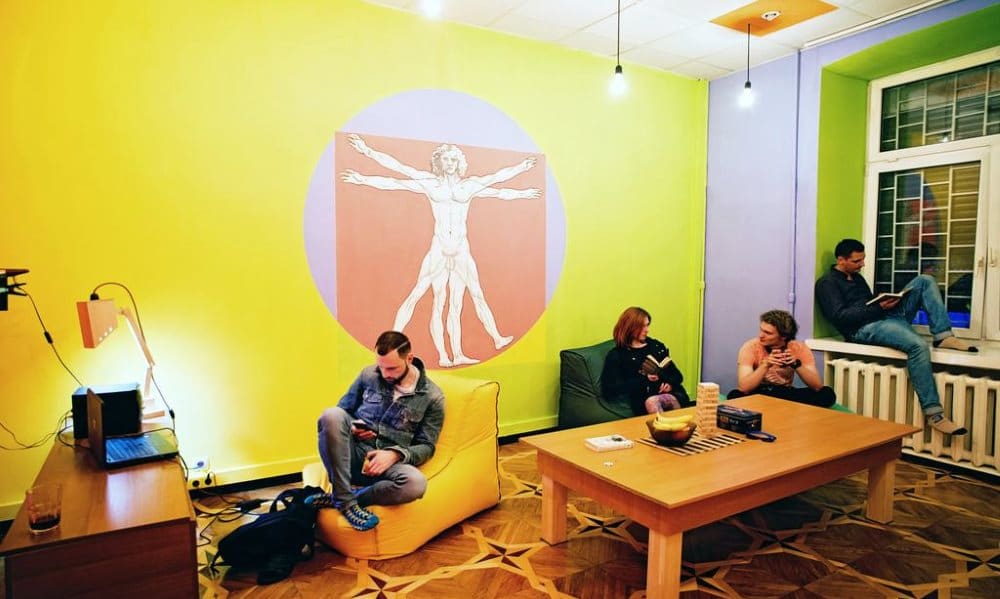 Kiev is a wonderful city to visit, full of history, food, and fun for all. To get the best of a trip to Kiev on a budget, Kiev hostels offer a great, inexpensive way to visit the city.
Since you've saved some money getting a cheap hostel in Kiev, why not consider putting that saved money into a private tour guide to ensure you get the most from your vacation? Enjoy your stay and your time in Kiev to the fullest!
And feel free to contact me to book your city, adventure, or nightlife tour in Kiev.
See you in Kiev 🙂