European, Asian and Ukrainian Food
Kiev is bursting at the seams with stellar restaurants just waiting for you to come in and try their dishes. And not only Ukrainian traditional food, but also many Italian, French, Thai and other cuisines.
However, there are so many terrific restaurants to choose from that selecting among them can often become a tricky situation.
So, to help you satisfy your hunger and show you the best that Kiev has to offer, we've compiled a list of the best places to eat in Kiev and why. So, tuck in and get reading!
Kanapa restaurant
Get a taste of both old and new Ukraine at this avant-garde restaurant located just a stone's throw away from the hustle and bustle of central Kiev in the legendary location of the Andriyivskyy Descent.
You can't miss it, Kanapa stands out with its wooden exterior and classical interior.
Red leather couches, Chandeliers, lengthy drapes, and sliding glass doors – the scene is adequately set for a delectable meal of a fusion between modern and classical Ukrainian dishes.
You'll find most traditional dishes here from Borshch to Chicken Kiev (actually made out of pheasant,) and so much more. And with reviews the likes of "Traditional Ukrainian Food at its finest" it's simply an opportunity to good to pass up.
Last Barricade (Ostannya Barycada)
With a more modern feel to its interior, you may be surprised that this gastronomical treat has been inspired by three Ukrainian revolutions.
In reality, the Last Barricade is an experience from start to finish.
You'll firstly need a password to gain access, that password being "Boritesya E Poboryte" to quote the prominent Ukrainian writer Taras Shevchenko "Keep on fighting and you will fight anything".
You will then be met by a comfortable coffee shop that eventually leads to a bar where the finest local drinks are on offer. And finally, you'll make your way into the restaurant itself.
You'd be mistaken for thinking you were eaten in a Ukrainian history museum.
With artifacts and images from the Ukrainian revolutions spread across the walls, there's a true sense of culture and "Ukraineness" to be found in the Last Barricade.
The Vareniky is highly recommended among people who've previously visited among other traditional meals such as Sturgeon Caviar and Stewed Goat's Meat – all delightfully Ukrainian-made.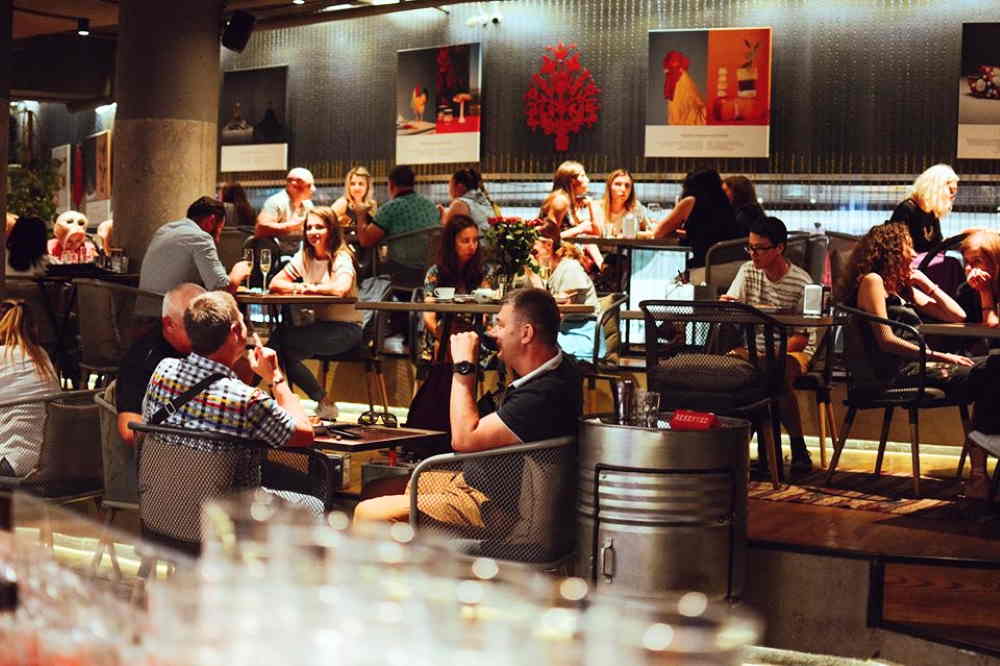 Musafir
Initially founded in Crimea, the Musafir restaurant was moved to the heart of Kiev after the turbulent chain of events in 2014.
With respect to its Crimean roots, the restaurant has maintained an interior that is essentially an imitation of a traditional Crimean Tartar family house.
This just so happens to make Musafir one of the most comfortable, cozy, and homely places to eat in Kiev.
You will not find friendly service anywhere and the whitewashed walls, ceiling joists, and handmade tapestry create such a wonderfully laid-back ambiance.
Of course, then, you would expect to find traditional Crimean Tartar meals of all sorts on the menu and you'll not be let down.
The "to-die-for" Cheburek, a thin, deep-fried pocket of cheese, meat or mushrooms is just that extra bit special at Musafir.
Don't be surprised if you're treated to a half-plate sized Cheburek!
However, the most credible testament to Musafir's glory has to be the locals from far and wide around Kiev. You'll never see Musafir empty, and you'll rarely see it not packed to the brims.
So, why not find out what it's all about?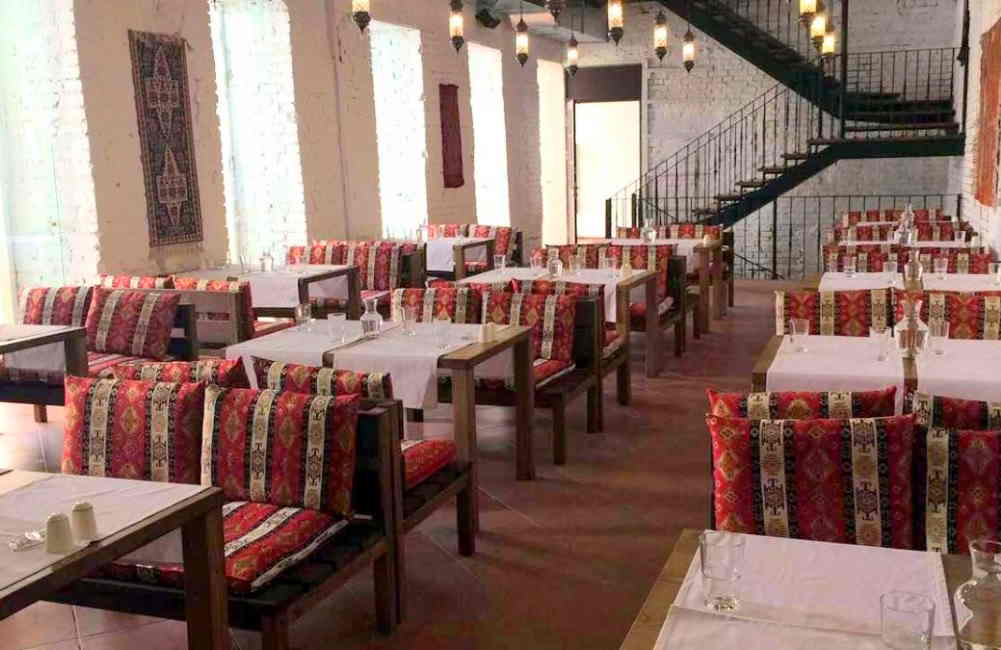 Vino e Cucina
Moving away from traditional Ukrainian food and into a more international sphere, here we have an impressively traditional Italian restaurant that's even been described as "more Italian than Italy itself."
Vino e Cucina has a little bit of something for everyone, wine-lovers, foodies, gourmets, and décor connoisseurs can all find something to spark their fancy within this marvel of Italian culture and cuisine.
Furthermore, whatever the season you find yourself visiting Kiev, you'll also find Vino E Cucina adequately prepared.
So, take your cheese and wine out onto the summer terrace or stay cozied up inside with your delectable double cheese risotto as you admire the festive decorations.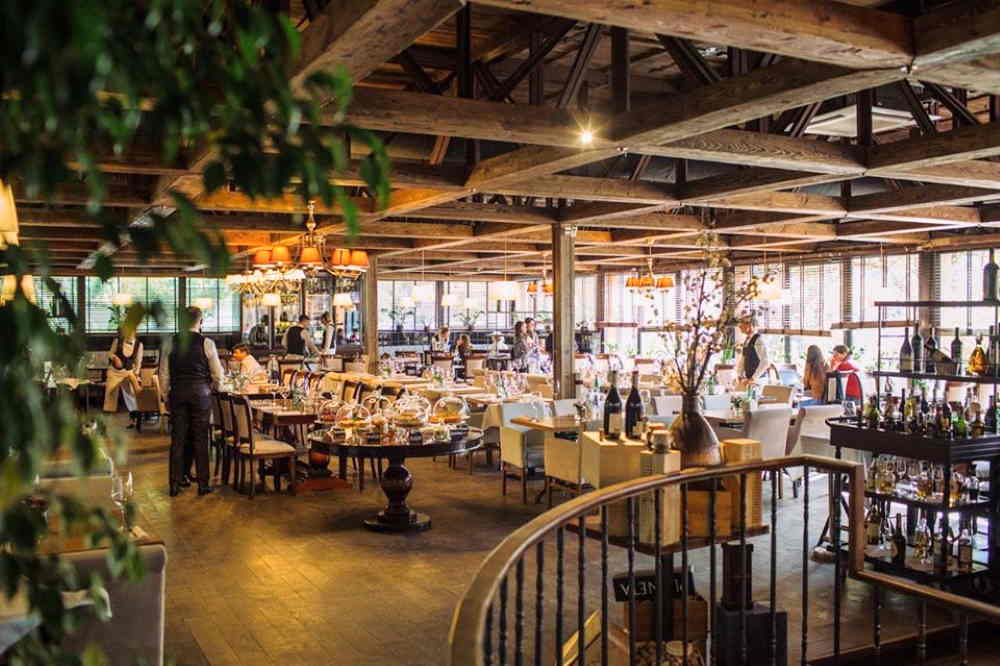 Odessa
From the name, you have perhaps guessed the theme of this restaurant.
Odessa, the third-largest city in Ukraine and the undisputed culinary epicenter of Ukraine lends its name to this traditionally Ukrainian restaurant.
You'll be treated to a wonderfully modern and state-of-the-art interior as you enjoy some of the most lauded and classic dishes in Kiev.
If you've ever wanted to get an authentic taste of Odessa, look no further.
This restaurant is your own little bite of Odessa tucked away in Kiev. You'll find fish from the black sea on the menu alongside Tartare's of all kinds.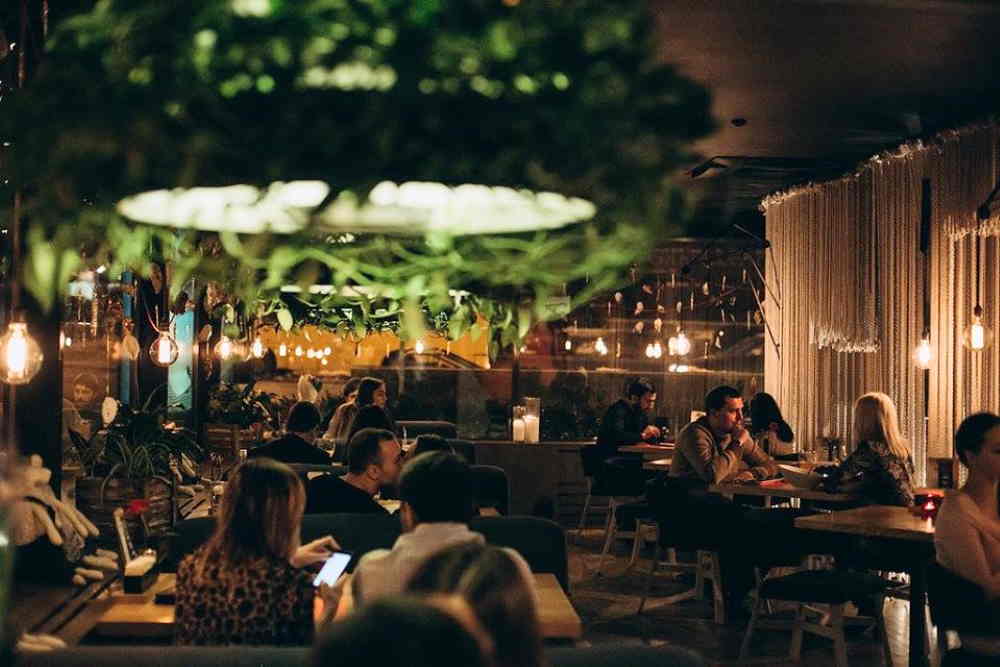 BAO – Modern Chinese Cuisine
Bringing a taste of modern China to Kiev, Bao offers some of the finest Chinese food for miles around.
Bao is the place at the forefront of all the Kiev local's minds when they're got a craving for Chinese food. And it will be your place-of-choice as well after you try its mouth-wateringly delectable dishes.
With a wide variety of soups, dumplings, dim sums, and noodles or rice dishes – you'll certainly find something to savor.
You'll also want to swallow up the atmosphere around – the vibrancy of BAO is a sure-thing with DJ-sets and dances being the norm.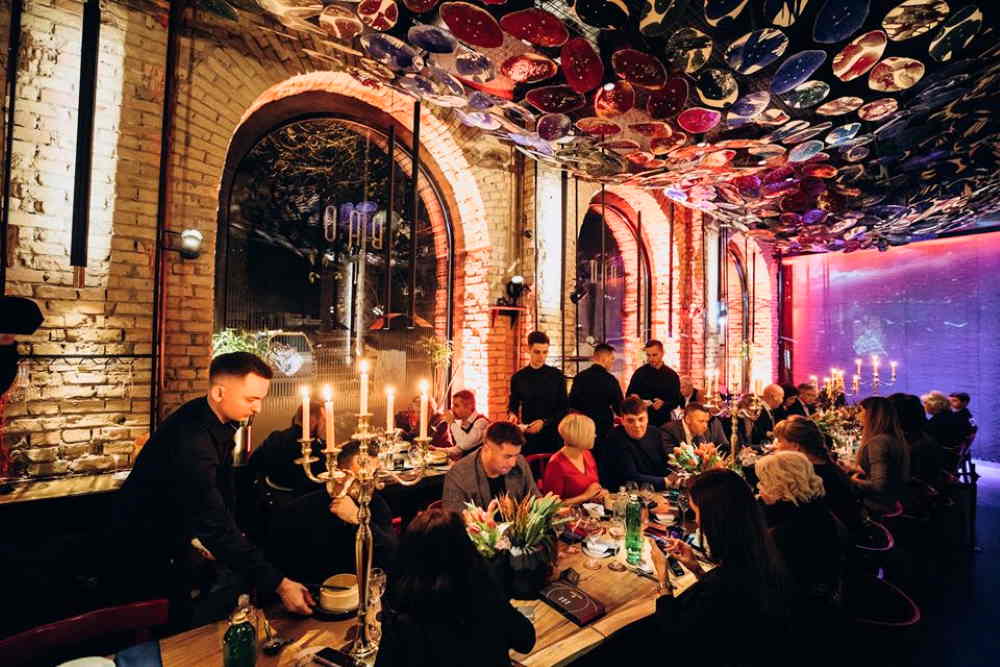 Mama Manana
A Soulful gem found in the city center, Mama Manana is a testament to the depth and richness of Georgian cuisine as it serves up a plethora of superbly tasty and irresistible traditional Georgian dishes.
To really emerge their valued customers in Georgian culture, wine is served in traditional cups at Mama Manama and traditional snacks are served just in case you're peckish before your filling meal.
If there's one thing you simply cannot leave without trying, it's the famous Georgian Khachapuri bread.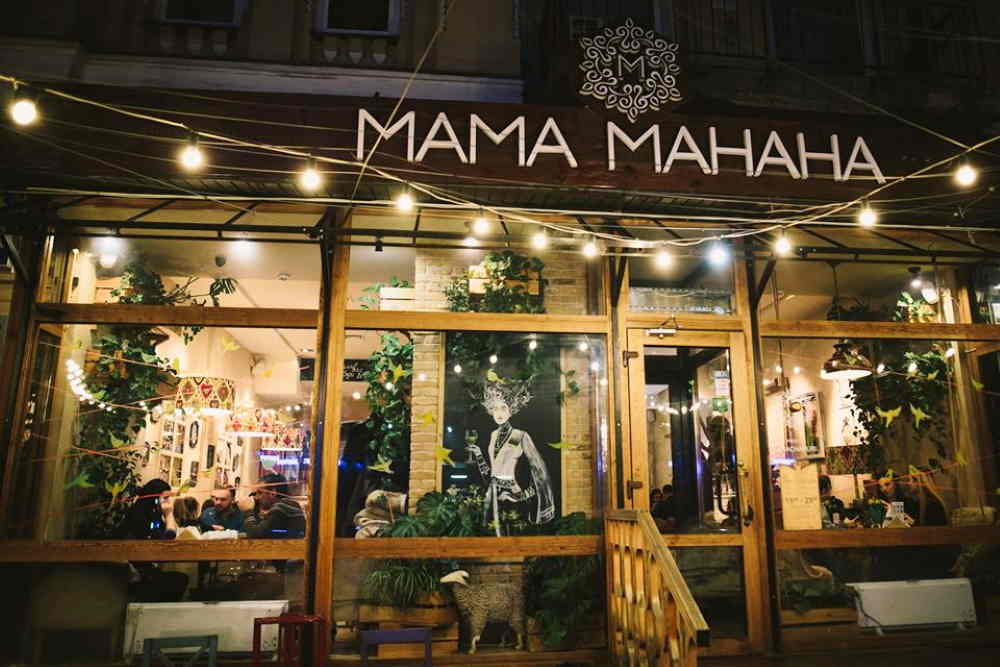 So, dive into the many culinary delights that Kiev has to offer and satiate your hunger for both delectable dishes and culture.
Bon appetit! Or as we say in Ukrainian, Смачного (smačnóho)!
Make sure to contact me for your food and city tour in Kiev!
See you in Kiev 🙂