As the capital city of Ukraine, Kiev is a bustling city, full of life and culture.
Just like in any country, if you want to experience the most it has to offer and truly bathe yourself in its norms and ways, you attend a festival where people come together in unison to share and celebrate their experiences and the past of their homeland or simply their homeland as it is now.
In honor of this, I have created a list of our top festivals in Kiev that bring the city together and are just waiting to welcome you into their midst!
Gogol Fest
Gogol fest is an incredibly versatile cultural festival that grips hold of many cities around Ukraine.
The multidisciplinary festival generally lands late in September and is a veritable explosion of culture through the arts.
Focusing primarily on the five disciplines of art, theatre, music, architecture, and cinema, Gogol fest achieves in not only showcasing the contemporary marvels of each genre through regular exhibitions and shows, but also succeeds in interweaving the art scenes of multiple cities across the country to curate an Idea of Ukrainian art and culture to showcase to the world.
And having just recently been honored with the EFFE award by the European Festivals Association – it must be working.
Atlas Weekend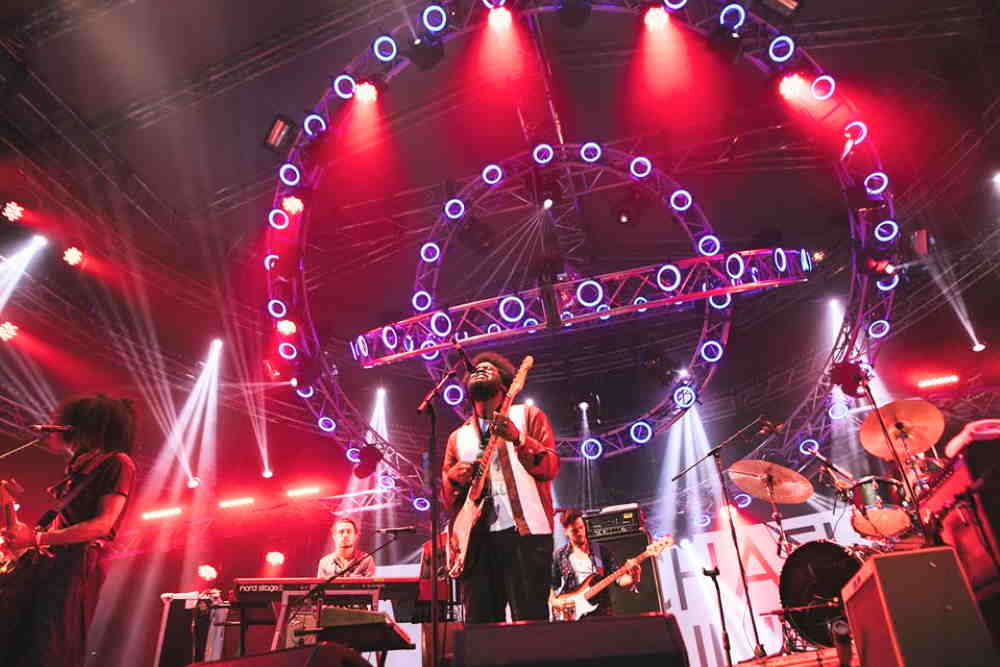 Now up and running for five consecutive years in a row, the Atlas weekend festival is only growing with a record attendance of 500,000 festival-goers in 2019.
This year, the hugely diverse musical festival is set to be even bigger and better than ever.
Taking place from the 8th-12th of July, music lovers are guaranteed an exciting musical experience with genres spanning from Jazz, Classical, and country to rock, pop and soul.
Not to mention an all-inclusive family-friendly atmosphere with the young and old alike encouraged to come and enjoy some tunes.
There's something for everyone with sporting events, fairground rides, and even a kid-friendly section.
So, get booking! With ticket prices starting from $22.00 – it won't break the bank either.
Molodist
If you just love a nuanced, indie film with an inherently unique twist –the Molodist film festival is for you.
The Molodist festive is largely centered around student or first-time filmmakers and their debutant films.
It is used as a platform from which these newcomers to the scene can showcase their talents while giving the general Kiev public a peek into their hard work.
The Molodist festival has been lauded by critics as the best way to ascertain up and coming talent while witnessing the everchanging ebb and flows of cinema culture right before your eyes.
This insightful gathering of filmmakers and film buffs occurs every year in the last week of August.
So, if the chance of selecting between 250 new and never seen before movies intrigues you, get yourself involved in the Molodist festival!
Docudays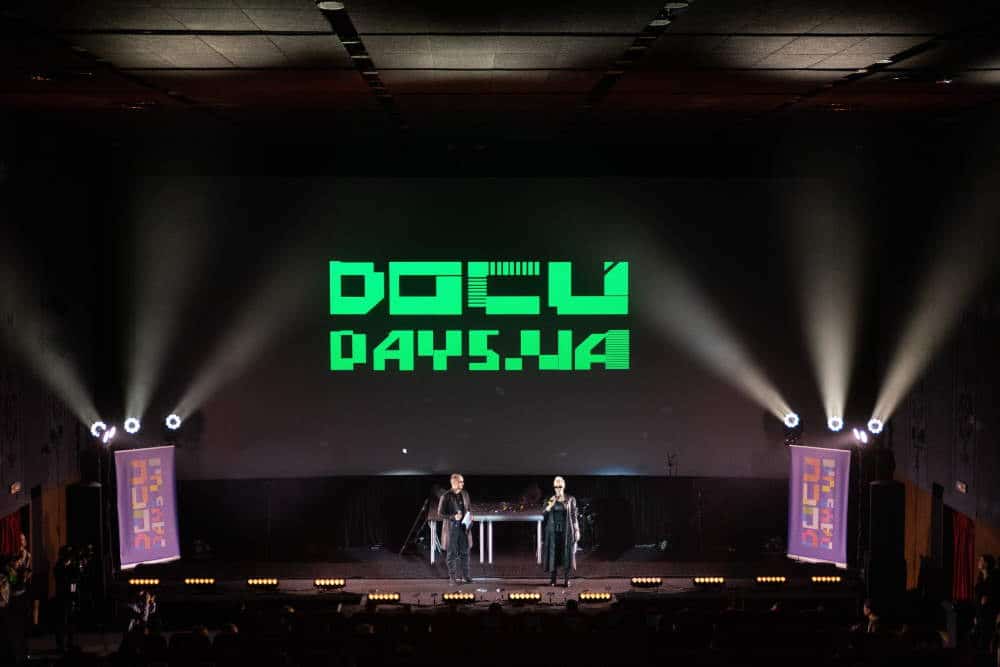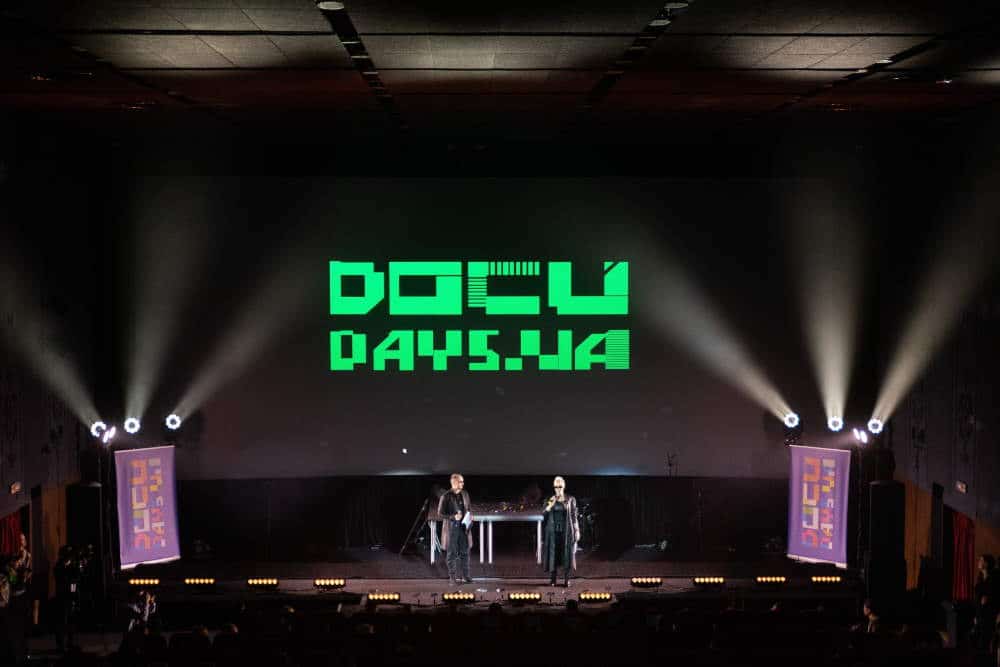 Docudays is also for those film buffs out there!
However, as the name would suggest, Docudays is a festival largely dedicated to the distribution, promotion, and celebration of documentaries.
Not just any type of documentaries though, the documentaries shown at this wonderfully enlightening festival that occurs in the last week of March mainly pertaining to human rights causes.
The aim is to shed light on unfair infringements upon rights on a global scale, to showcase to the world any injustices done.
You'll be able to find the majority of screenings at Kiev's cinema house.
White nights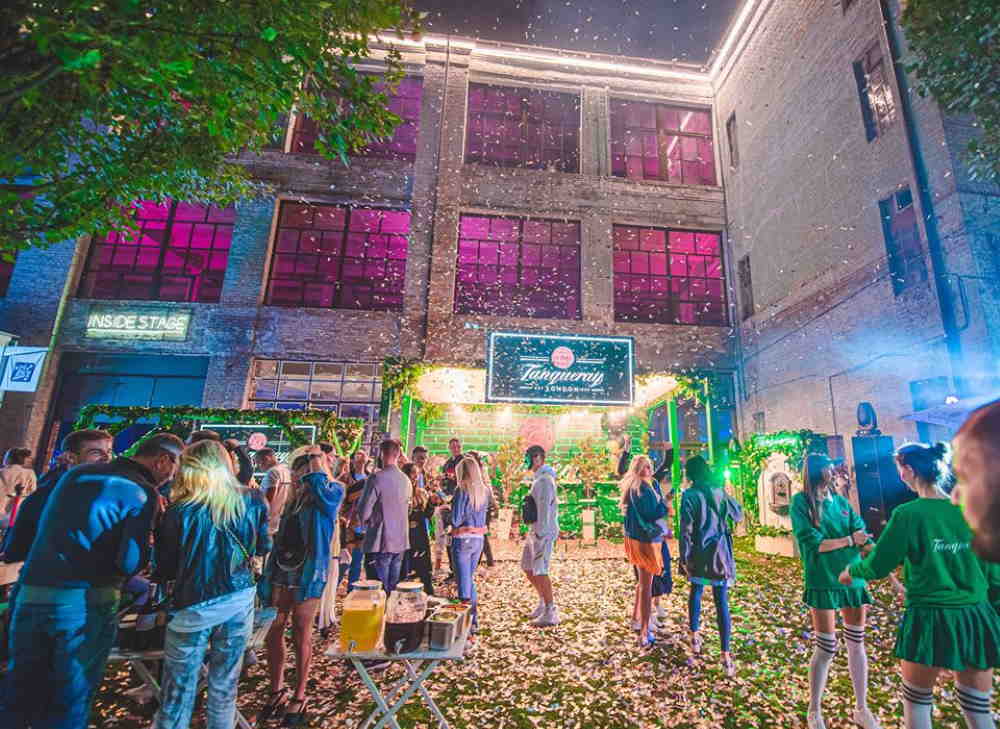 This is a festival that's perfect for all the night owls out there!
Here is where you will find light during the night, overwhelming feelings spurred on by the reverberation of music throughout the vicinity.
With multiple dance floors, DJs, live music, light shows, and as many bars as you could wish for – this festival is an exhilarating journey of emotion.
Once you've danced your feet off and you're ready for something to eat, you'll find some of the most exotic foods around available and ready to eat within minutes being offered from the numerous food stalls.
The white nights festival can occur on varying days every year. So, keep an eye out if you want to attend!
Independence day of Ukraine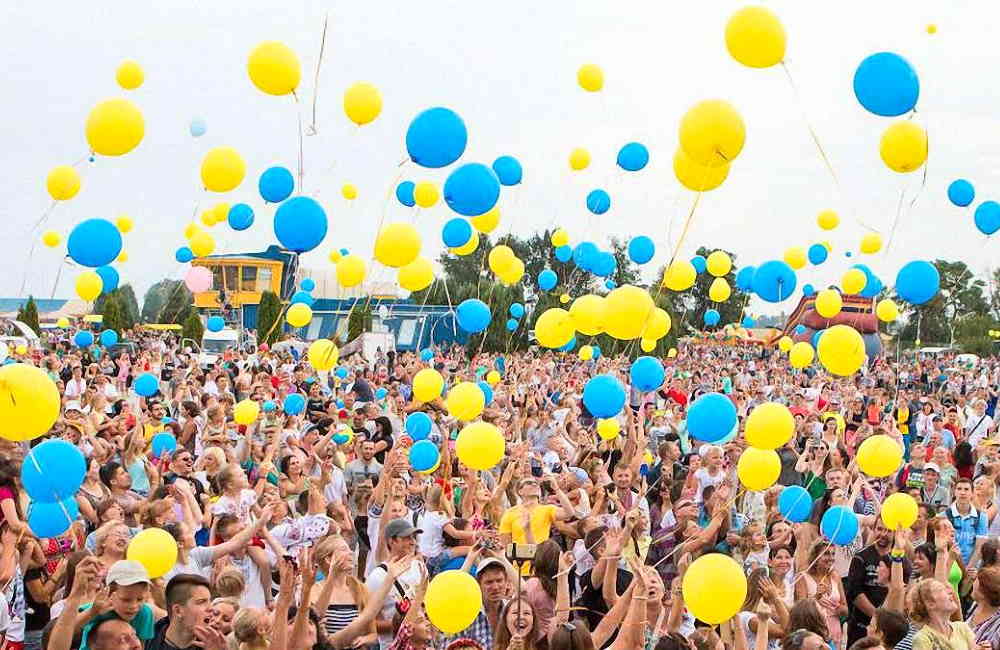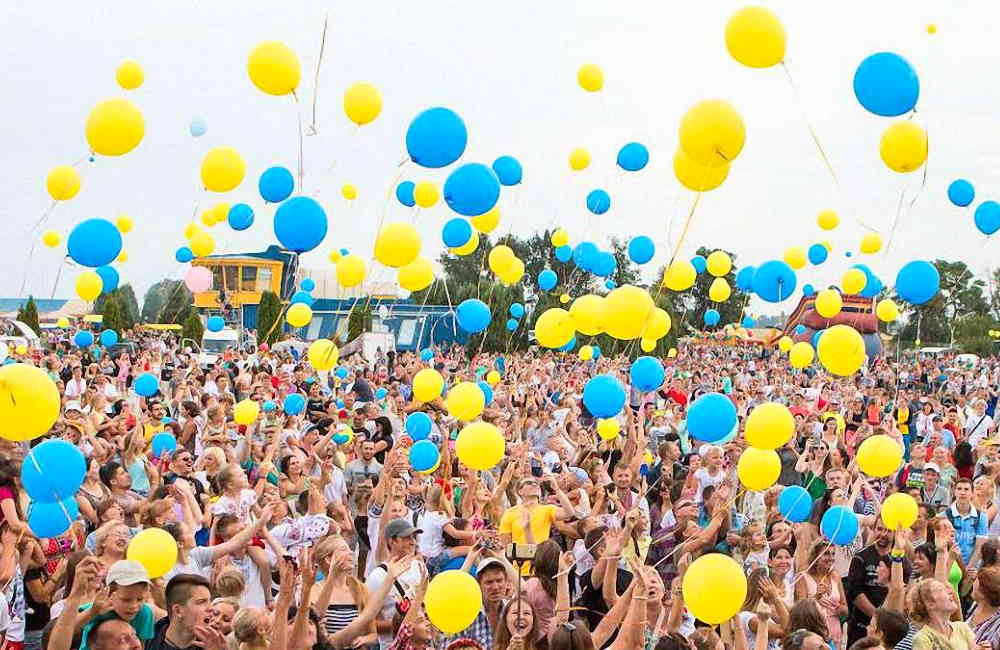 Independence day of Ukraine is exactly what it says on the tin!
The whole of Ukraine comes together to celebrate independence day on the 24th of August every year.
It is a time of pure joy, remembrance, pride, and celebration.
A flurry of Ukrainian culture can be observed all over Ukraine but we will be focusing mainly in on the festivities of the capital city for now!
And what a spectacle Kiev becomes – a sea of blue and yellow, traditional clothes, flags as far as the eye can see, and smiling faces abound.
There's simply something happening in every corner in Kiev on Independence day!
A centerpiece of this celebratory day in the city is the independence parade.
Feel the spirit of Ukraine rise through the air as you watch the many activities and cultural exhibitions happen around you.
If you wish to get to the heart of not only Kiev but also Ukraine as a whole – independence day is without a doubt for you.
Kiev Day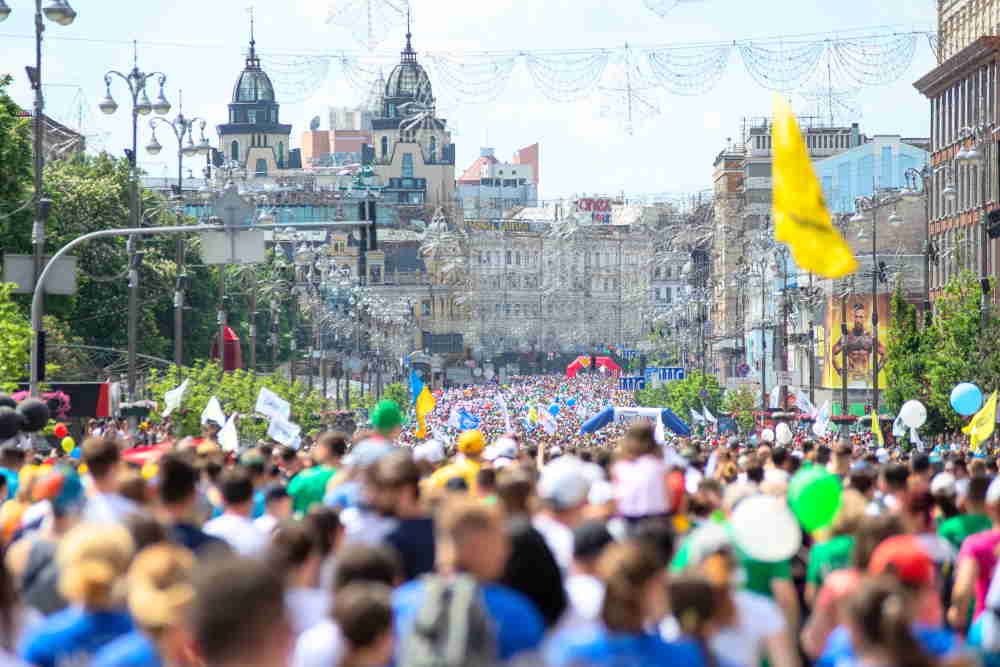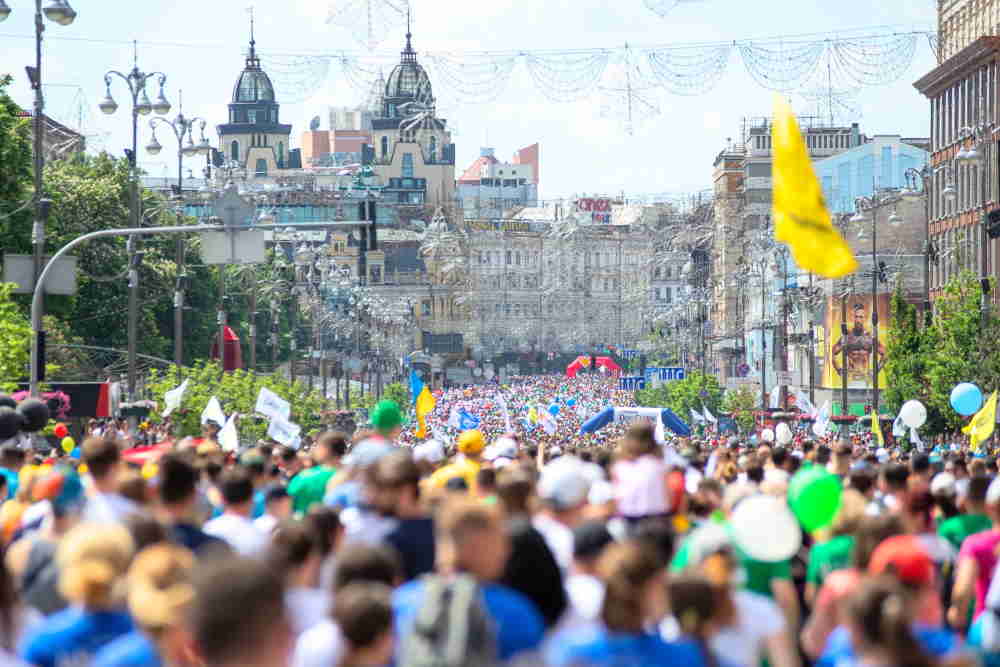 And finally, we couldn't finish an article about festivals in Kiev without talking about the main day to celebrate the beautiful city itself.
Usually held on the last weekend of May, Kiev day is dedicated to recognizing the worth, beauty, and many attractions of Kiev.
Every aspect of the city from its awe-inspiring architecture to its most talented actors and artists are celebrated.
Truly, Kiev day is a time for the old and young alike to come together and rejoice in pride and happiness.
It is time to acknowledge both the history and contemporary happenings and advancements within the ancient city.
Furthermore, there is an enchanting sense of community, solidarity, unity, and oneness as you trek through the winding streets of the city finding street performances, live concerts, art exhibitions, and sporting activities along the way.
To top it all off, the day is ended with colorful firework displays that fill the night sky.
So, what are you waiting for? Dive into the cultural world of Kiev, its people will greet you with open arms!
Make sure to contact the best Kiev tour guide for your festive tour!
See you in Kiev 🙂