Kyiv is a wonderful travel destination for the entire family. This includes the furry children as much as your two-legged ones!
Visiting Kyiv with your pets is just as safe and easy as a regular vacation. You can find all that you need to know about traveling to Ukraine with Your dog in my guide here.
If you're going to visit our city with your dog, you're going to need a place where they can stay.
This is not a problem, for Kyiv, like many modern cities, offers a variety of pet-friendly hotels.
What follows is a brief list of some of the best places for you and your dog to stay so you can get the best out of your vacation.
Favor Sport Hotel
The keyword in this hotel is "staff", and they are amazing!
Featuring a breakfast buffet, and 24-hour guest service. No matter what you or your furry friend needs, the staff are always on hand to help.
Rooms generally start around the $52 mark per night, with additional fees for pets calculated separately.
Not only a hotel, but a landmark as well.
Situated in the heart of downtown Kyiv, Ukraine Hotel is perfectly located for easy walking to many of the city's attractions.
The close proximity makes it a great place to stay for walking your dog about the city, and the friendly staff and concierge are on hand to help with whatever you or your furry friend may need.
Rooms are generally in the $80 range, with additional charges for pets.
ibis Kyiv Railway Station
Spoiler alert for fast food lovers: there is a McDonalds next to it, a Dominos Pizza across the street, and a KFC in between!
As the name implies, ibis hotel is close to both a railway station, making it a great place for convenient, pet-friendly travel into and out of Kyiv.
Conference rooms add a business air to the place, but all guests are welcome, regardless of age or number of legs.
Rooms generally run in $60 range, not counting pet fees.
Hotel Florida
As the name implies, the staff here are fluent in English and very friendly.
A nearby supermarket means you can stock up as you travel, so you don't have to lug hefty dog food throughout your trip!
You can even pick up a new toy if your furry friend wears trough the ones you brought along.
Rooms are affordably priced in the $30 range, not accounting for pet fees.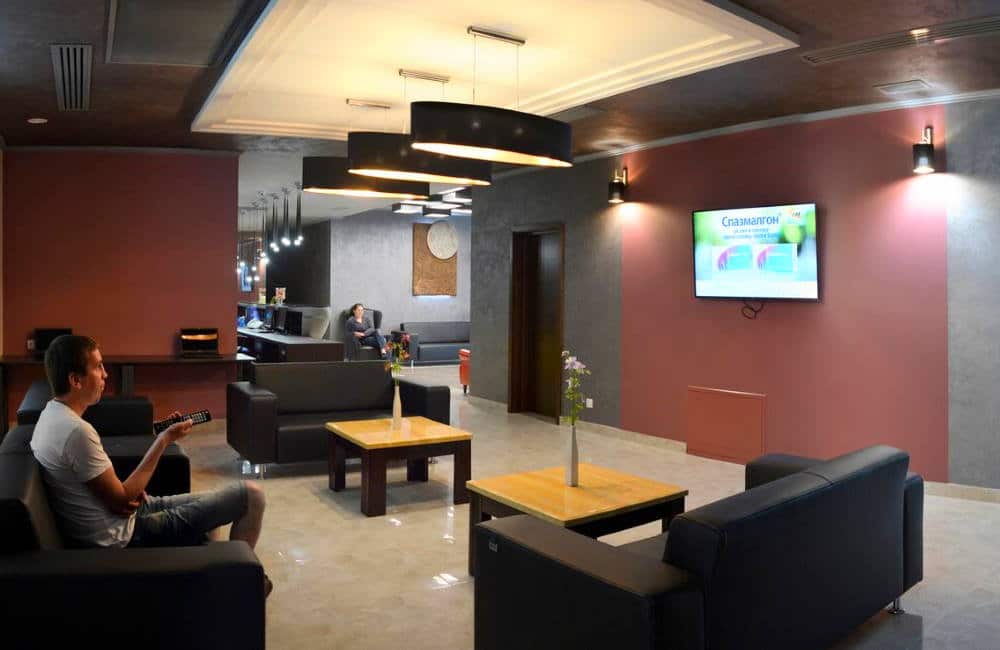 For those looking for a bit more room for their dog and themselves, Aloft offers spacious suites and family rooms.
Whether your family is four-legged or two, the hotel's food services will keep the family fed, and the extra space means your pets will have plenty of room to stretch and relax after a day exploring the wonderful sights and smells of Kyiv.
Rooms generally run in the $90 range.
For a trendy hotel that is both pet and child friendly, Raddison Blu is perfect for the whole family.
Close to many of the city's attractions, the hotel is great for the family wanting to walk their way through Kyiv and have a fun, relaxing place to spend the night.
Rooms tend to start around $120.
Ambassador Plaza
For a pet-friendly experience with plenty of amenities at affordable pricing, Ambassador Plaza is a great choice.
With a playroom for the kids, karaoke for the parents, and space for your dog to explore and stretch, the hotel offers something for everyone in the family.
Rooms are available from $40.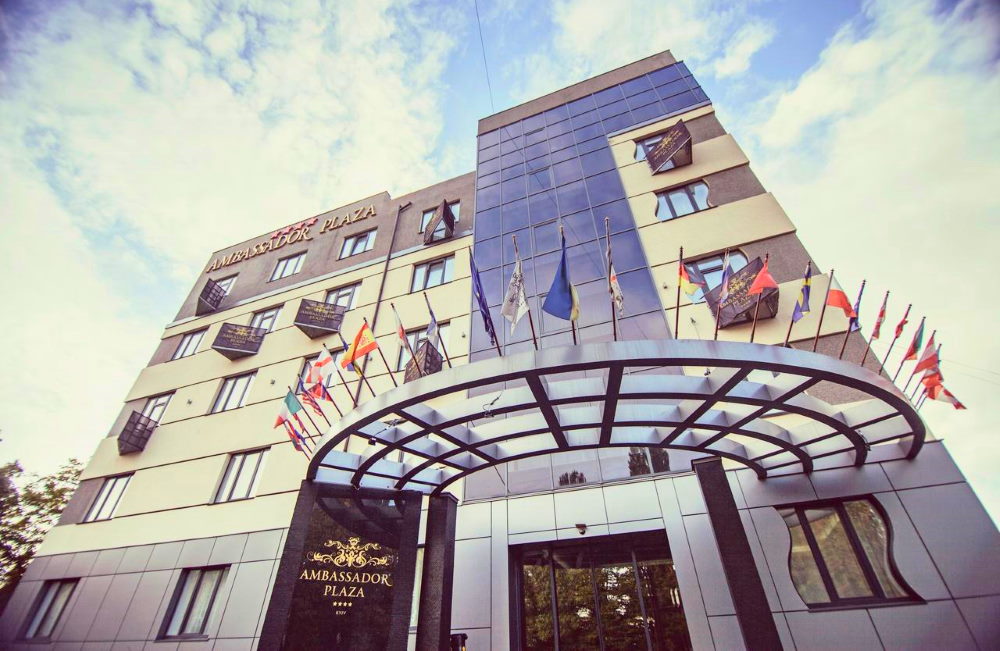 For the ultimate hotel comfort for the furry and non-furry family, Kyiv's Fairmont Grand offers a variety of spacious, comfortable rooms everyone can enjoy.
The hotel is one of the most luxurious in the capital. With rooms that can accommodate the entire family with room leftover regardless of the number you brought along for the fun, Fairmont is great for getting a luxury experience.
Rooms start at $250, and be sure to grab one with a view of the river if you can!
Planning a vacation for the family can be a daunting task. Whether you travel alone, as a couple, or a family, it is important to make sure the hotel you choose can accommodate everyone.
Regardless of how many legs your family members have, Kyiv offers plenty of hotel options for man's best friend as well as the rest of the family!
Pet friendly, and especially dog friendly, hotels are aplenty in Kyiv, as the list above demonstrates. From simple to luxury, the whole family can enjoy their stay.
Choosing a hotel is just part of any vacationing experience. Once you've picked a hotel, there's still the itinerary to plan.
Make that particular task easier by hiring a private tour guide. Whether you tour Kyiv with or without your furry family,
you are sure to get the most from your Kyiv vacation experience!
Just get in touch with me to help you do exactly that!
See you in Kyiv 🙂