What's the first thing you think of when you think of Kiev?
Do you think of its turbulent and fascinating history?
Maybe you think winding streets with St Sophia's Cathedral as a backdrop, perhaps you're even the type to dream about its magical white winters.
Nowadays, you'll find the common thought to be of Ukraine's recent political issues. But in typical Ukrainian and Kiev fashion – the city perseveres.
You'll find the young, not-so-young and maybe even old alike out in their droves, socializing, laughing, dancing, enjoying life as it should be enjoyed.
It's because of this that the city's nightlife is considered to be one of the most vibrant and exuberant in the world.
Rooftop terraces, cocktail bars, underground pubs, and booming clubs – you'll find it all in Kiev. If you're excitedly anticipating jumping into Kiev's nightlife, you'll need a place to rest your weary head after partying hard.
Here's a list of places to get you right into the heart of Kiev's nightlife:
Best hostels for nightlife in Kiev
Opened in 2012 with a bar & café included and in central Kiev – you can see why dream house hostel is a hit with those looking for a good night out.
On one of the most popular streets in the city, this hostel is the place to be.
With cheap rates and nightclubs such as You can even avail of the nightclub tours and pub crawls organized by the hostel.
The lively De fleur nightclub is only a short walk from this hostel and the famous b-hush rooftop lounge bar is only a 10-15 minute walk.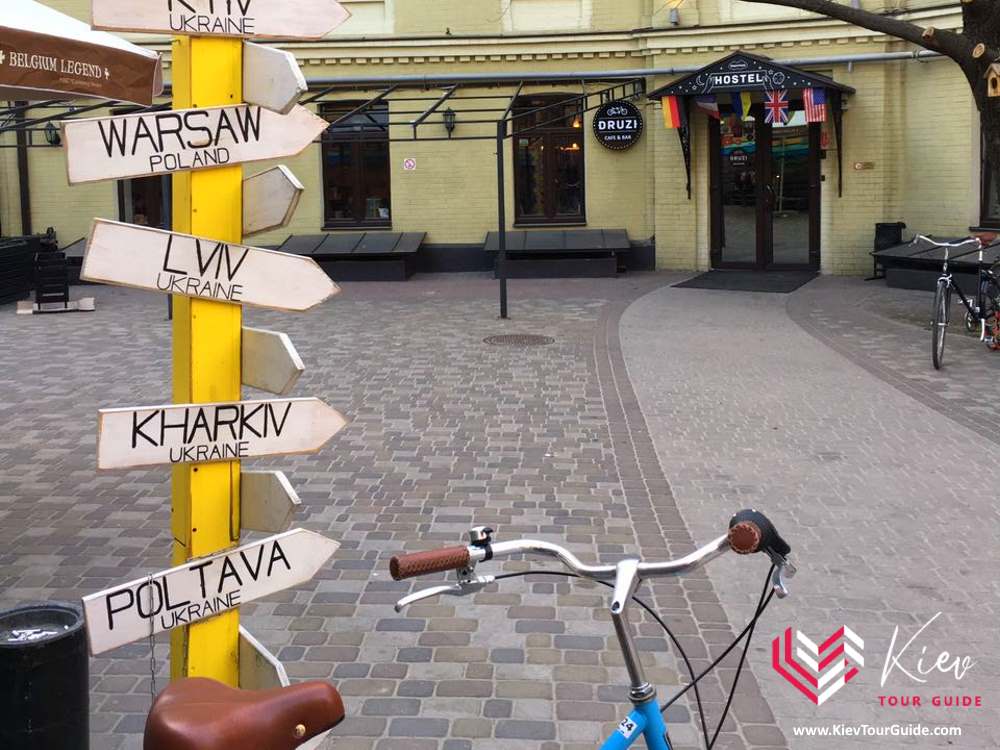 In close proximity to the Sorry Babushka, Barbara bar, and Caribbean bar nightclubs – Kiev central station hostel is a hotbed for nightlife.
In fact, the majority of the busiest clubs in Kiev can be found within a few minute's walk from this perfect hostel.
The hostel staff are always happy to help with a few tips on where to go for the best night out, not to mention that they're famed for the cleanliness and diligence – with a near to five stars review it's clear that Kiev Central Station is worth looking into.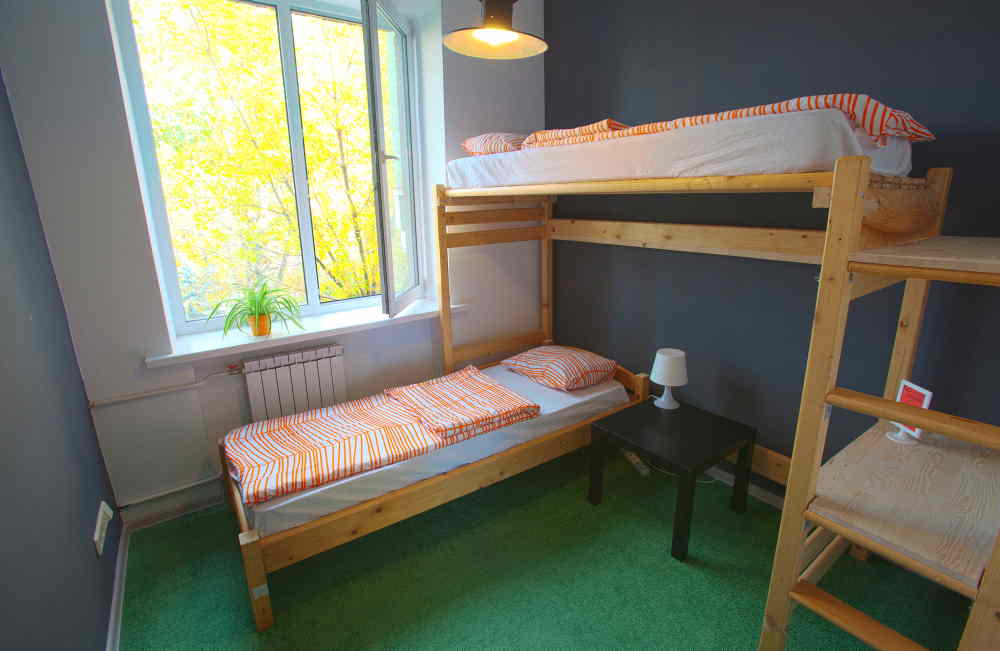 A delightfully niche hostel, the magic bus is the perfect place to try out new things.
You'll be able to soak up the modern Ukrainian way of life while escaping from any expectations placed upon tourists.
Not to mention that the owners are easy-going and fun-loving people, so, you'll have a whale of a time here.
What's more, despite the hostel being open to nightlife seekers, it's also situated directly in the center of Kiev.
Best hotels for nightlife in Kiev
With 24-hour services, free breakfast, spa, gym and swimming pool services, Premier Hotel Rus is the perfect place to relax before heading out or for recuperating the morning after.
You'll be within close vicinity of every big nightclub on the nightlife scene with a few bars sprinkled near the hotel.
You'll even find one of Ukraine's most glamourous and lively club just an 11 minute's walk away off Baseina Street – The SkyBar night club.
So, place yourself directly in the lively Bessarabka quarter by staying in Premier Hotel Rus and reap the benefits!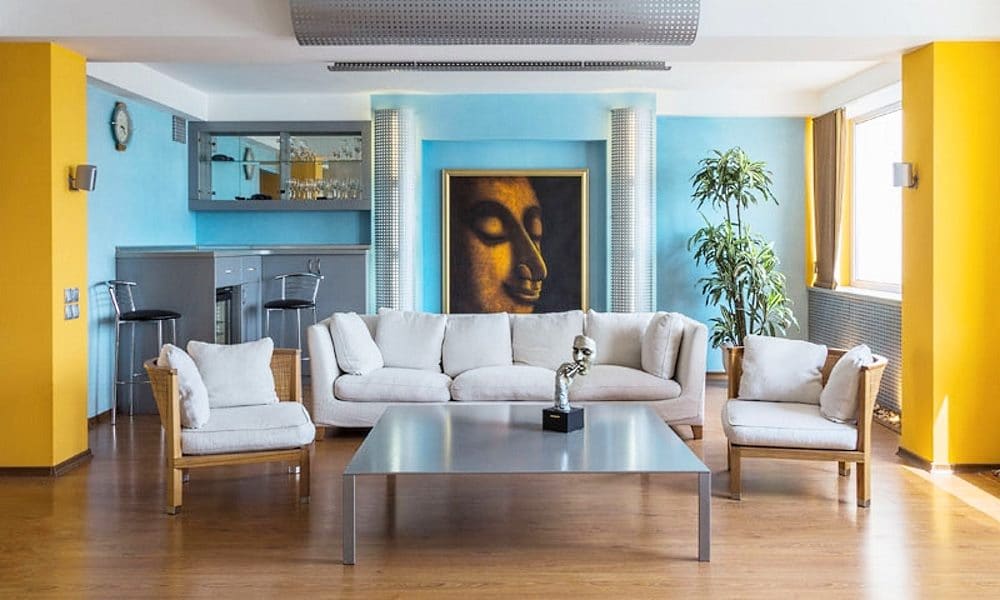 Just a little bit more central and more expensive than Premier Hotel Rus, Aloft Kiev is perfect for those who would prefer to head out on foot.
Just off the famously busy Khreshchatyk street, it's easy to see why Aloft Kiev is the perfect base for those who wish to party the night away.
You'll be within a stone's throw The SkyBar and The Moon lounge & Bar.
If you want to enjoy Kiev's nightlife only by night and wander elsewhere during the day – this luxurious yet affordable hotel is for you.
Situated perfectly in the cool Podil district, you'll be able to satisfy all your sight-seeing and shopping needs by day before heading out at night.
The Podil district certainly boasts its own unique and lovely nightlife scene but most of the larger nightclubs are still only a taxi, bus, or even a long walk away.
Be sure to try out the nearby Pink Freud bar, famous for its delicious cocktails, vibrant atmosphere, and chic style – you'll easily be able to spend your entire night here.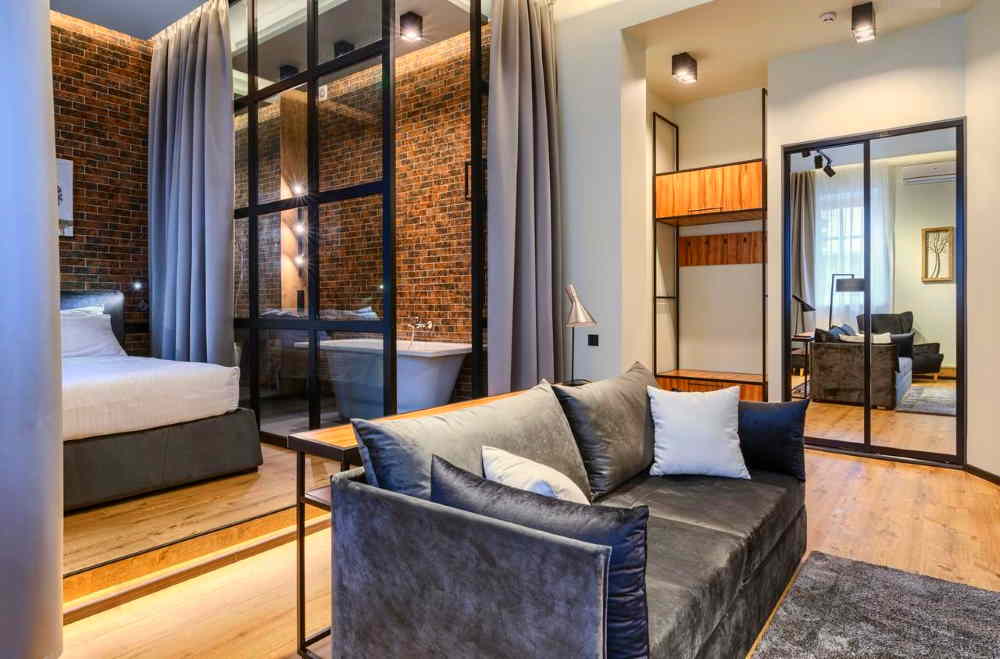 Make sure to contact the best nightlife tour guide in Kiev and join the party!
See you in Kiev 🙂