Most car rental service providers require that you are at least 21-25 years to ride their car. And others specify a 30 year and over age bracket if you are renting a premium car.
Having said that, the official driving age in Ukraine is 18. So, it's not possible to get behind the wheel until you are within this age range, and above.
But apart from the official age,l must also stress the fact that Renting a car in Ukraine largely depends on each car company's eligibility rules.
There are numerous car rental services in the country, some of them local, while others are international. What I can tell you, though, is that each of them has their age criteria.
Two of the best car rental services in Ukraine, are Hertz and SIXT. And here are some info about what it will take to rent a car from them:
Hertz Car Rental Services
This is an international rental car service with strict age requirements.
For example, you must be 21 years and over to be eligible for rental groups AB, C, and H. But that is not enough, you must also be a credit cardholder.
According to my knowledge, other groups of rental cars from this service require you to be over 25 years.
We must not also forget that you need to hold a valid driver's license that has been in operation for at least 3 years. This rule applies to all car groups.
Then, if you are less than 25 years, you need to fork out between $25-30 each day you are driving any of the cars.
Renting from SIXT?
Well, the age eligibility to rent this company's car stands at 21, and the customers need to own a valid driver's license.
However, if you are in the 21-24 age range, you are assigned only a specific type of car.
These include economy, compact and intermediate. I reckon that you can also rent a compact SUV, full-size car, and a minivan if you are in this age category.
Premium cars are driven by customers of 30 years and above, and obviously holding a valid driver's license.
Besides, rental cars at this service feature an underage surcharge. What does that mean, you may ask.
It's basically a deposit fee that applies to drivers who are below the age of 25.
This deposit is calculated based on the type of car you are renting, mileage among other factors.
Is it worth it to rent a car in Ukraine?
Yes, if you want more freedom or privacy cruising around Kiev, or any other city in Ukraine.
Luckily, I have a full article just about that and about all what you need to know about renting a car in Kiev (or any other city in Ukraine). Just skip to: Renting a Car in Kiev.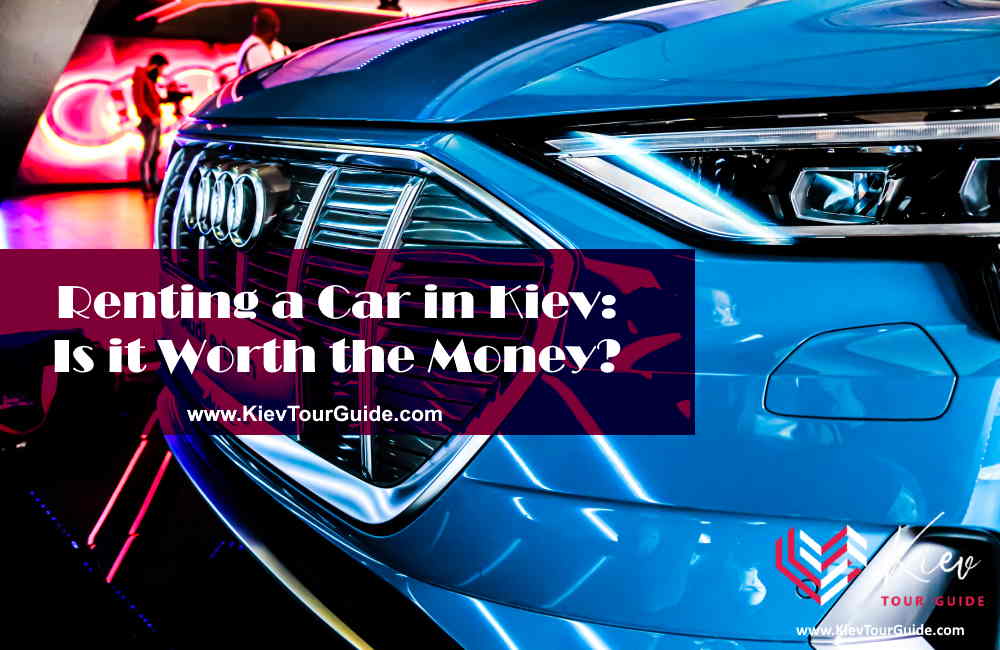 Have more questions about Kiev?
Find your answers here in the FAQs!
And make sure to read more posts about Kiev and Ukraine on my blog here!
For guided tours of the city, Kiev nightlife or adventure tours, feel free to contact me directly and I will be happy to show you around Kiev!