We all live busy lives in these modern days, and with no sign of things slowing down, we can hardly seem to find any time to get away!
Well, worry not, luckily for you there are methods, schedules, and itineraries being created by the day for most countries around the world. I have decided to make one for my varied, beautiful, and fun-filled country of Ukraine.
With 7 UNESCO world heritage sites and a plethora of tourist sights and destinations to see (not to mention a wonderfully welcoming and rich culture to witness,) it wasn't an easy task.
However, we've succeeded in creating what we believe to be a short yet enjoyable trip to Ukraine so you can get the most out of every minute.
So, let's begin in one of the most western situated cities of Ukraine – Lviv.
Lviv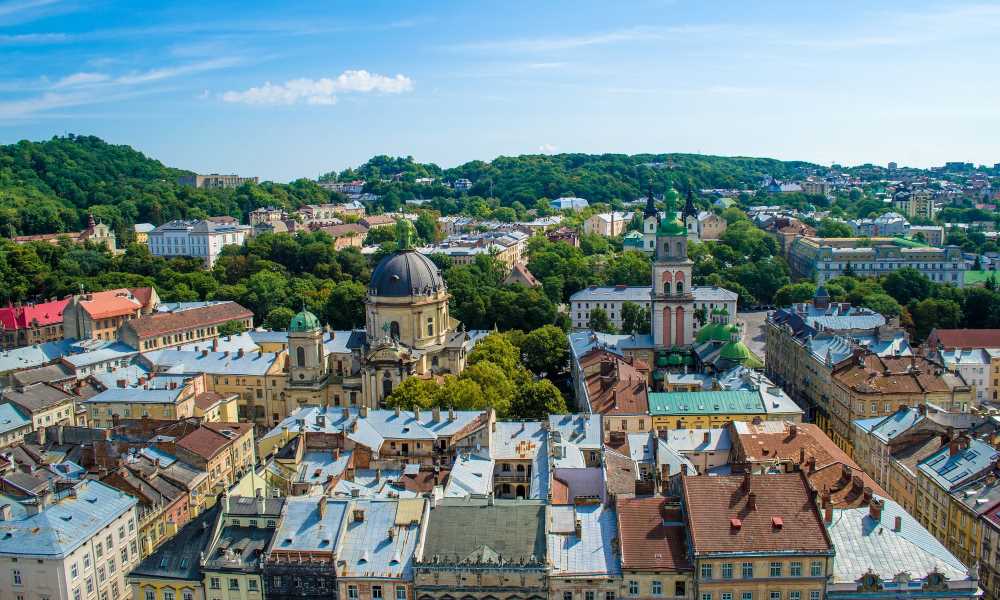 A greatly underrated city, Lviv is a match for many of Europe's more well-known cities.
Having escaped largely unscathed from WWII, the city has maintained its classic and nostalgic architecture, with every building telling its own history.
Lviv has also kept the relatively cozy and small feeling of a pre-war city, making our job of traversing it in one day that bit easier.
To really get the most out of your trip, why not join the famous walking tour that departs from the Market/Rynok square. It's completely free and no-strings-attached.
You'll get your bearings on the city from this tour that finishes at the Lviv Opera House, a wonder of architecture and considered to be the main point of the city.
From here, it becomes much easier to branch out into other parts of the city. After taking in the beauty of the opera house, it is a one road journey to another masterpiece – the Armenian Cathedral.
Luckily for us, we can find the pharmacy museum nearby!
In fact, this popular and must-see museum is simply one street away from the Armenian Cathedral.
After a gander around the fascinating museum, the beautiful, Baroque Dominican Cathedral.
Only a hop, skip and a jump away is Town Hall's observation deck that can truly give you the opportunity to see the most of Lviv from its great heights!
From here, access by foot to many of Lviv's most spectacular tourist destinations such as the City Arsenal and the Latin Cathedral is possible.
So, take a walk through the winding streets and be sure to pop into one of Lviv's famous coffee shops to give yourself an energy boost for your action-packed day!
Chernivtsi
Maybe you've decided to take a trip to the breath-taking Carpathian mountains and after basking in nature and awe-inspiring sights, you're ready to enter back into the hustle and bustle of city life.
To get yourself eased back in, Chernivtsi is the perfect cozy and homely city just for you! Located just north-east of the Carpathians, the journey can be easily made by bus.
Upon arriving in Chernivtsi, you'll find a laid-back and calming atmosphere that's perfect for taking a breather.
I recommend that you hire a personal tour guide to get the most out of this city in the least time.
You'll be led through the amazingly colourful streets from the Opera Square to the Holy Spirit Orthodox Cathedral, locally known as the pink church.
You'll even get to see one of Ukraine's many UNESCO world heritage sites at Chernivtsi University.
Bes sure to then climb to the top of the Chernivtsi city hall which offers a spectacular panorama of the entire city.
To truly unwind and get the most out of your trip to Chernivtsi, it's highly recommended that you simply take a leisurely stroll through its streets coming into the evening.
Chernivtsi's streets are a highly unique mixture of Slavic and Austro-Hungarian influences – not to be missed!
Odessa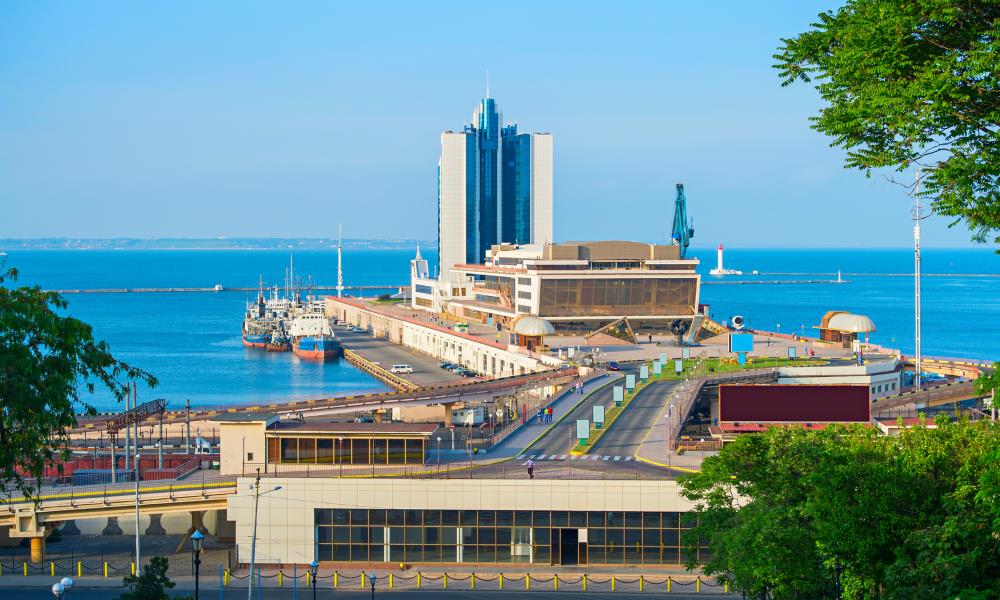 Where to next? To Odessa of course!
You really can't miss this seaside city when exploring Ukraine. And what's more, getting there from Chernivtsi won't be a problem.
Hop on the last bus from Chernivtsi to Khmelnytsky, leaving at 21:00 Chernivtsi and arriving in Khmelnytsky at 00:30.
Get yourself on the 01:20 train from  Khmelnytsky that arrives in Odessa at 08:50 and you'll be ready to go exploring again! (If you've availed of your train time for sleeping that is.) You'll find yourself welcomed into a calm yet vibrant city, composed of both historical and modern aspects – they don't call it the pearl of the black sea for nothing.
 So, where to get started?
Consider using The Odessa Opera House, known as the second-largest opera house in the world, as your starting line.
Nearby, you will find the majestic and ceremonious Potemkin stairs. With 192 steps in total, you might break a sweat but the terrific view is worth it in the end.
Just a short walk away you'll then find yourself on Deribasivska Street. Considered the beating heart of Odessa, it's not to be missed and it won't eat into your time too much!
Take this opportunity to sit down for a nice meal out on the many terraces and then pop into the Odessa passage just off the main street.
To end your long day of sightseeing, only a short walk away is the beautiful monument to the founders of Odessa.
Kiev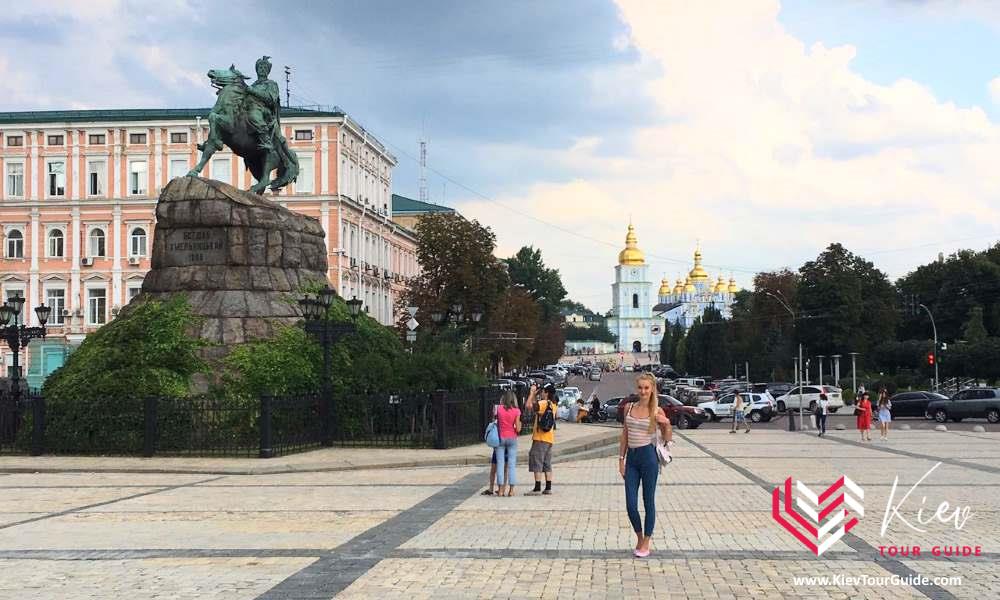 And last but not least Kiev, the capital city of Ukraine and your grand finale.
Leaving Kiev for last is highly recommended as you may wish to extend your stay upon arrival to explore the ancient city in-depth and also due to the ease at which a flight can be caught to all corners of the world from this beautiful city.
After your delicious morning coffee, it's best to head over to the Saint Sophia's Cathedral.
One of the city's finest landmarks and a UNESCO World Heritage site, it's best to get here early before the hordes of tourists show up and slow you down.
A short walk away down Proyizd Volodymyrsky will lead you to the beautiful St Michael's gold-domed monastery.
From here, the Zhytniy market, where you can soak up the true local culture of Kiev while testing the local cuisine, isn't far.
After lunch, you can take a stroll down to the Chernobyl museum and if museums aren't your thing, why not explore Kyevo-Pecherska Lavra?
This pilgrimage site for people of the Orthodox faith is glorious in its uniqueness and beauty.
To follow up, get a true taste of Ukraine's history by visiting the Motherland monument. And if your feet weren't hurting enough after all that walking, finish your day off with a bang and dance your way into the cities famous nightlife.
So, what are you waiting for? Book your flights and explore all that Ukraine has to offer.
You're never too busy to explore and as we've seen – you can get a taste of Ukraine within days!
I hope this guide has given you some ideas for your trip to Ukraine! I can't wait to welcome you!
Make sure to contact best tour guide in Kiev for your city and nightlife tour!
See you in Kiev 🙂