Kiev City
Kyiv city, or as it sometimes spilled Kiev, is the capital of Ukraine. The city has a long rich history, it was the capital of the first state on Slavic lands, occupied today by; Ukraine, Russia, and Belarus.
The rich history makes for a rich list of Kyiv tourist attractions, so no tourist will have a lack of things to do during his or her holiday.
The city is a large European megapolis, it is much more than just Kyiv city center (downtown area), so let us help you experience it to the limits and beyond!
Where is Kyiv?
The Ukrainian capital is located at the heart of Ukraine, just in the middle between the east and west. Kyiv rests on the banks by the Dnipro River, one of Europe's main rivers, and the life-giver to the capital of Ukraine.
Although the city has no access to the sea, there are several beautiful sandy beaches in by the river. The best among them is located on Trukhanov Island in the middle of the Dnipro River.
The beaches are among the best tourist attractions and top things to do in Kyiv.
What is Kyiv Population?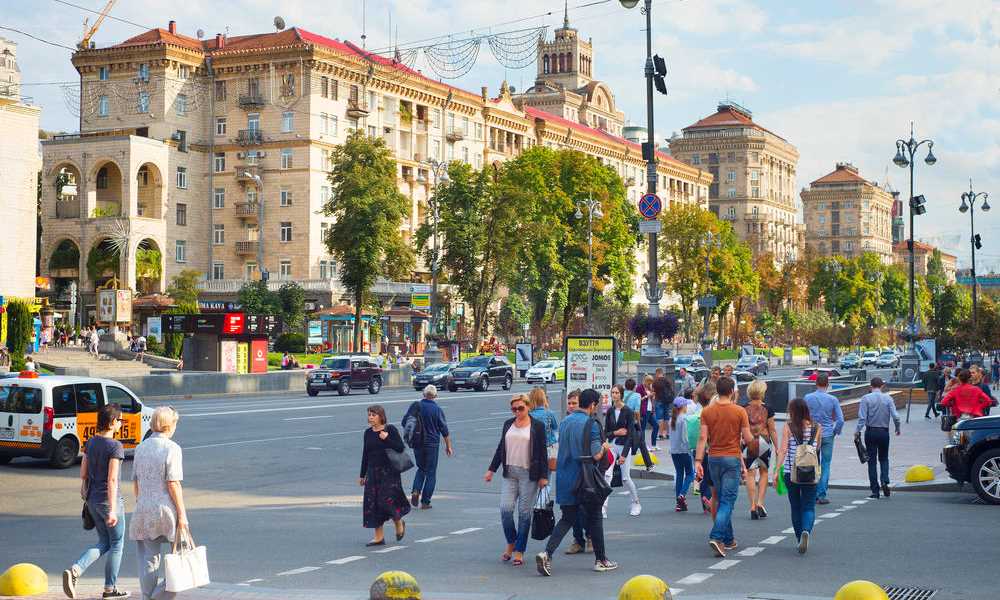 Like most capitals in the world, the capital of Ukraine has the largest population in the country.
According to official estimations, the Kyiv population is 2.7 to 2.8 million residents. However, some local sources estimate that the real population of the Ukrainian capital is not less than 3 million. As a result of being a megapolis, a lot of residents are not native to the city.
Many of them came for leisure, on business trips, university students, or came to the capital seeking a better life and opportunity. So asking pedestrians about directions might not be fruitful, and you might end up going in circles! 🙂
What is Kyiv Time?
Kiev standard local time is +2 UTC / +2 GMT. During daylight saving time is +3 UTC.
Below you'll find duly updated date and time of the capital of Ukraine:
What is Kyiv Weather?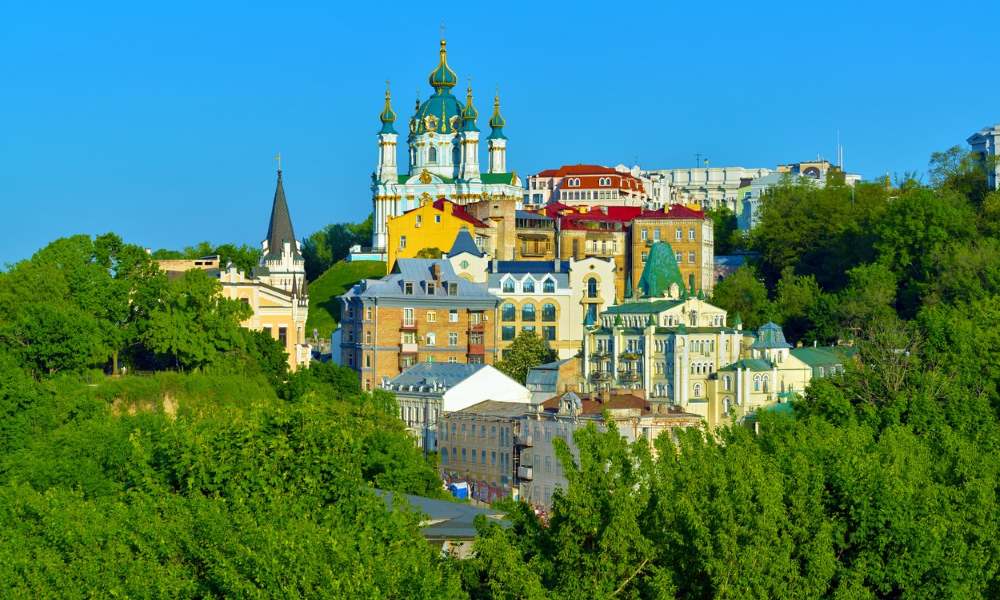 As a visitor, knowing when to come and what clothes to pack, depends on what the climate and weather is like in Kyiv. The common stereotype that Ukraine is a very cold place most of the year cannot be further from the truth!
The Ukrainian capital, like the rest of the Ukrainian territories, enjoys 4 seasons, any of which is a good time to visit.
Let's start with winter, the season that might worry you the most!
Winter starts with the first day of December and ends with the last day of February. Yes, 3 months only not 6 as the tales say 🙂
Winter isn't long, but the cold is serious. Temperature in Kyiv varies between -1 to -15, with the casual anomalies that might reach -20 to -25 a couple of days every winter.
Spring in Kyiv is from March to May. Temperature during this season start from +3 to +5 in May and reaches +20 by the end of May.
Summer has been getting hotter these last few years. I guess global warming is not around the corner, but already here!
Summer is from June to the end of August. Temperature is around +25 on average.
Autumn in the Ukrainian capital is a rainy season. Temperature in September is +20 on average and continues falling to reach +5 to 0 in November.
Regardless of seasons, and weather, Kyiv Tour Guide guarantees to plan the perfect holiday for you 🙂
Top Things to Do in Kyiv and Tourist Attractions in The Capital of Ukraine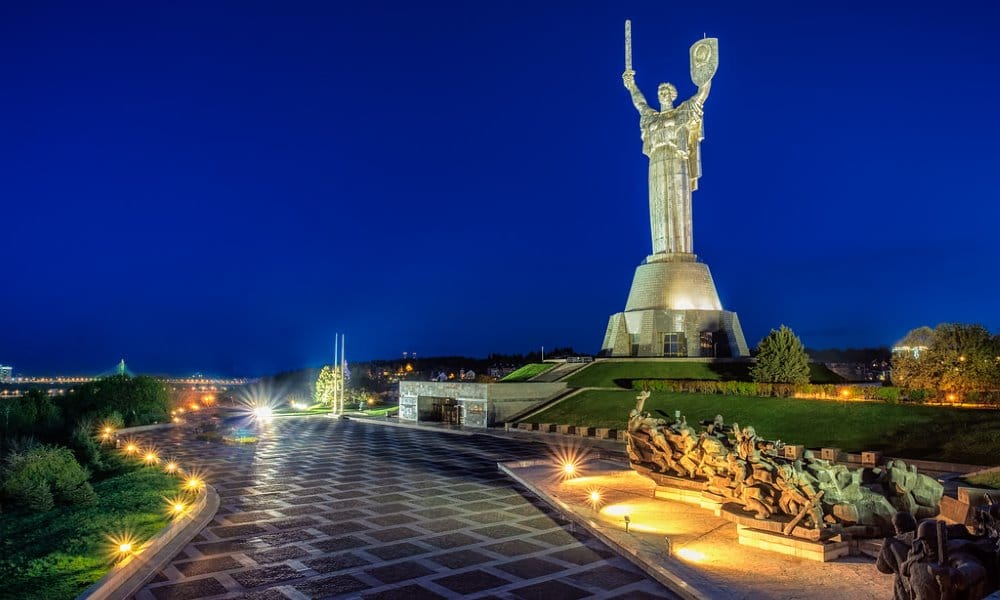 With more than 1400 years of history, Kyiv is nothing short of a treasure island for tourists and guests of the Ukrainian capital.
The city is a combination of different eras and civilizations. Five minutes' walk on the streets of the capital can feel like a journey in time.
You can see architecture dating back to the time of the early Kievan Rus, the Russian Empire, the Communist Soviet era, and post-independence Ukraine. A contrast that comes together in harmony!
When you visit Kyiv, there are many things for you to do. Many of the city's attractions are located in Downtown Kyiv and around Khreshchatyk street. Which is by itself a major tourist attraction and the universal starting point for any tour.
Visiting the Motherland monument is a must-do. The monument is one of the world's tallest statues and a masterpiece to admire. If you are lucky enough, you can get access to the top, the view from there is spectacular!
If you are into extreme tourism, there are still many things to do for you!
You can book any of our Kyiv adventure tours and enjoy the adrenaline rush!
How about skydiving experience with Kyiv Tour Guide's trusted partners?
You can also shoot military-grade weapons and ride an armored troops transporter. Chernobyl tour is popular among lovers of Ukraine extreme tourism. Although Chernobyl isn't in Kyiv, this tour is arranged and started from the city.
If you plan to visit Kyiv during summer, make sure to include the beaches on your holiday. Trukhanov Island and the UBK beach is a great place.
No tour is complete without experiencing Kyiv nightlife. The clubs, the parties, the bars, and lounge bars, Kyiv nightlife has a charming atmosphere unique only to the capital of Ukraine.
Let me help you get the best experience!
Although it is impossible to put all Kyiv tourist attractions in one list, we highlighted the popular things to do for visitors and what we advise our guests.
Where to Stay in Kyiv?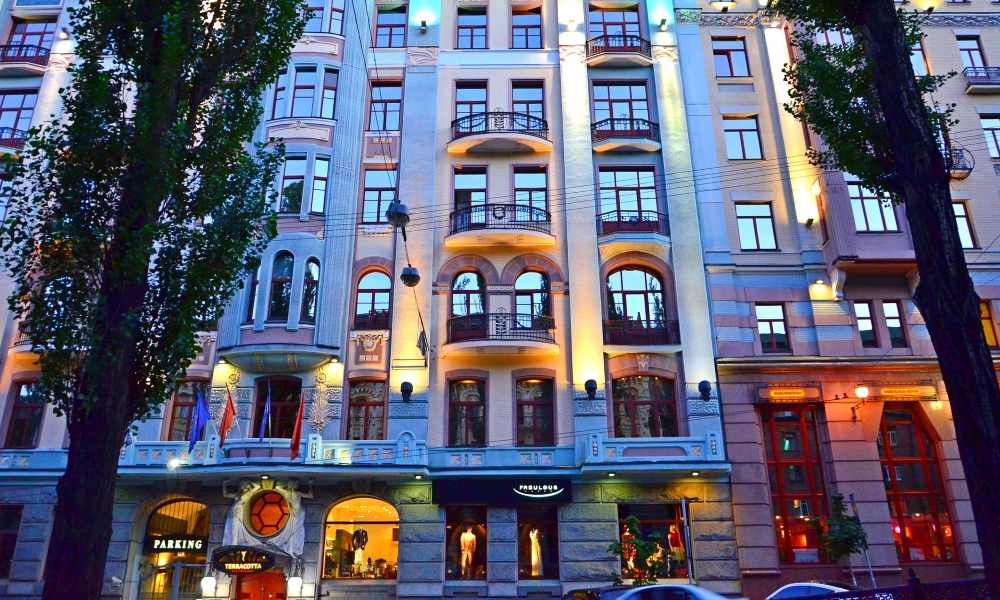 This is one of the top 3 questions you'll be asking yourself when planning to visit Kyiv.
The city has countless options for places to stay. As a tourist, your first option is to pick a hotel.
You can simply type: hotel Kyiv into google search bar and you'll be presented with hundreds of results to choose from.
If you want to feel at home, why not renting a daily apartment (an Airbnb)?
There are many apartments to choose from. Trust our expertise to help you get the best value for your money, just contact us with your inquiry.
If you are traveling on a tight budget, consider staying in a hostel. There are many hostels all around Kyiv city center, but only a couple of them reasonable standards, so be careful as many photos have nothing to do with reality!
Ready to Explore Kyiv?
Contact Us now and let's start planning for your Kyiv holiday together