Many of us like to experience new adventures by traveling to new countries and exploring them on their own.
I myself have traveled solo a couple of times and I must admit that the thoughts of what can go wrong have haunted me when making my trip plans, and I always question whether it will be safe for me to travel alone.
For someone like you who has decided to visit Kiev on his/her own for the first time, it is ok to feel a little bit worried and ask:
I am traveling alone to Kiev, will I be safe?
Yes, you will be safe in Kiev, and regardless if you are a man or a woman travelling alone, as long as you stay reasonably cautious, follow common sense, and carefully plan your trip in advance.
I have some safety tips to share with so you will feel even safer when you travel to Kiev, follow them and you will be fine, starting with:
Do your research
It is essential to gather all useful information about your destination before traveling.
When we travel, we are typically hesitant about places we do not know or cultures we do not understand. Finding more about Kiev will help you feel more secure and encourage you to go forward with your trip plans.
First, get some general information about the city, its history, culture, current atmosphere, and see how it looks in pictures.
Also, you need to find out more about where are you are going to stay, what neighborhoods are safe, which to avoid, how to navigate public transport, Kiev nightlife, main tourist attractions and sightseeing. I always download some useful apps and maps before I travel outside Ukraine. It is a good idea for you to do the same wherever you travel.
I have done much of the research for you already in Kiev travel guide; start with it but also do your own homework.
Remember to contact the hotel, hostel, or holiday rental where you staying to confirm your booking one more time before you travel and tell them exactly when to expect you.
Mingle with other travelers
You need to know that you are will not be alone. Ukraine is welcoming over 13 million visitors per year, many of whom are traveling on their own seeking adventure and exploring the hardly known capital of Ukraine.
I think mingling with other travelers, who are also traveling alone is a good way to boost your sense of safety in Kiev. Especially many of them are looking for comradeship of likeminded people.
During the day, you will come across many tourists at the different cafés around Arena City, Khreshchatyk Street, and Independence Square (Maidan). Later at night, you will find them at the same places in addition to popular bars and other entertainment establishments in Kiev city center.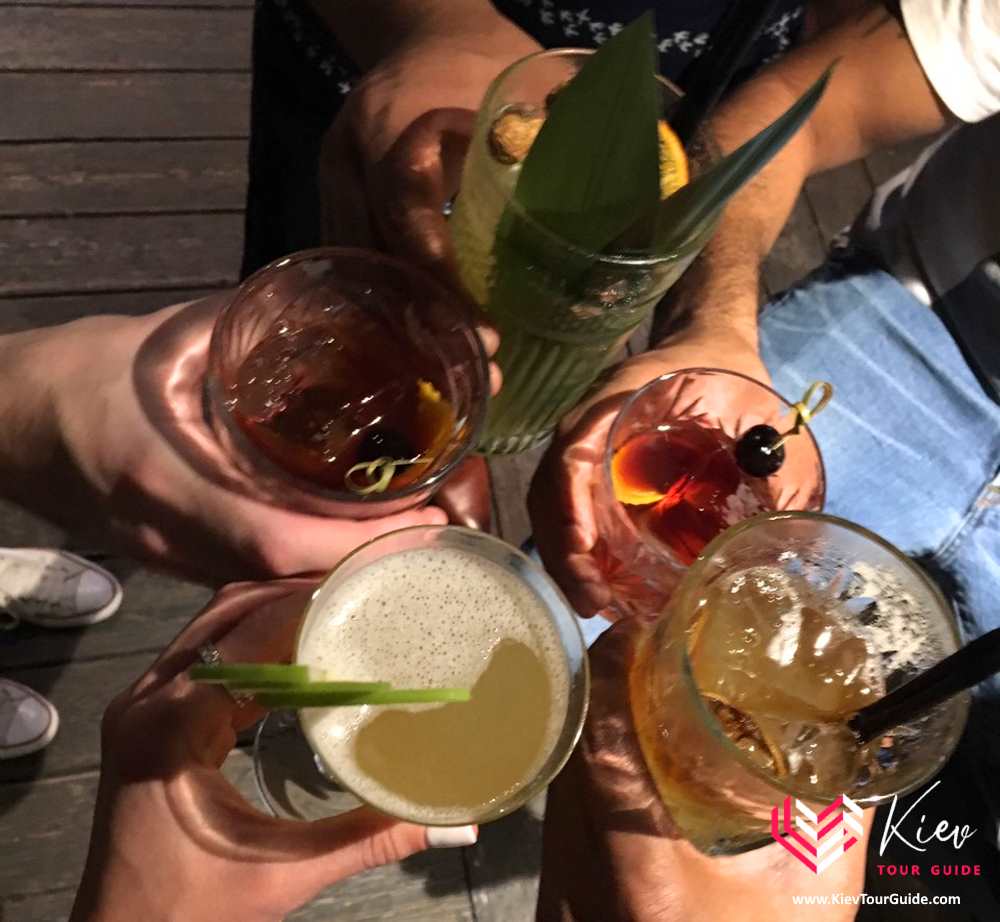 The Bar, Alchemic, and Famous are all great places to meet other solo travelers in Kiev. If you happened to stay in a hotel, especially high-end ones, the lobby and hotel bar are great socializing spots.
But the ultimate and hottest gathering spots for travelers in Kiev are always tourist hostels.
By the way, in some hotel's lobbies there are locals and residents (both Ukrainians and non-Ukrainians) who have been making a living by socializing with visitors and tourists who stop at these hotels, get to know them and later swindle some or a lot of money from them, so be careful there.
Stay in a hostel and make some friends
You can kill two birds with one stone by staying in a hostel to use the community atmosphere it offers. Solo travelers, small and large groups of friends, as well as young couples are usually their main guests making them great hubs for tourists who are looking to meet likeminded people.
I had some conversations with hostel managers in Kiev who said that many tourists stay in their hostels mainly because of the social environment at them, allowing for comradeship among travelers to explore Kiev and enjoy their experience in Ukraine with likeminded people.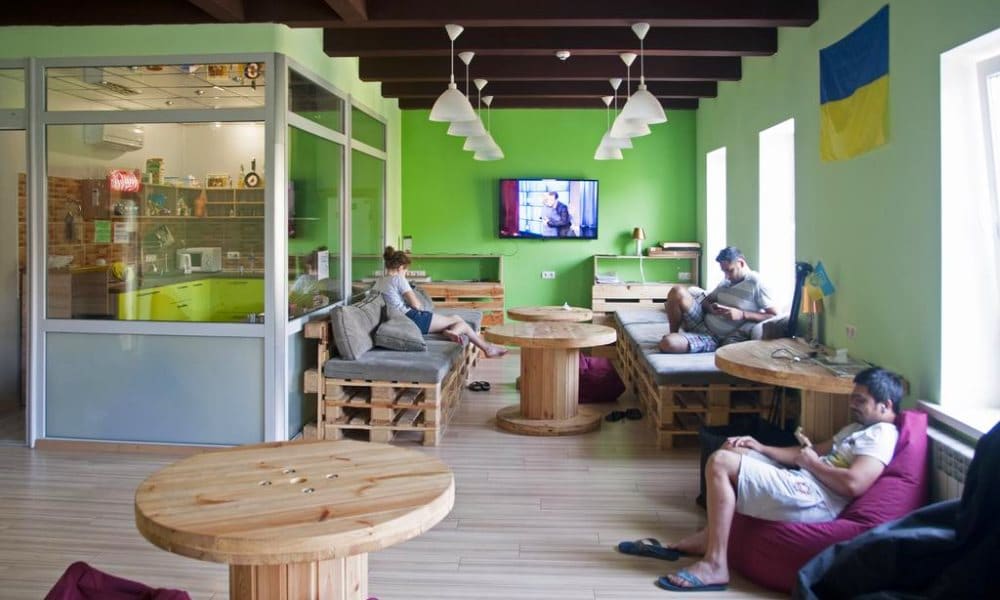 I will advise that you book a separate room in the hostel, not just a bed space. Depending on what hostel you chose, a single room with shared or private bathroom will cost you between $15 and $35 per room per night.
My favorite hostel to recommend is Dream House hostel. It is very popular among tourists and tailored specifically to meet the needs of solo travelers. Other options beloved by my tourists are Elements and Gar'is.
Apartment hotels instead of apartments
Some people just hate hotels!
I have a friend who cannot tolerate hotels at all, and always opts to rent apartments wherever he travels. According to him, it is a matter of privacy and he simply does not like hotels, similar to how some people do not like going to hospitals. Working with tourists, I came to find that many of them share the same mindset.
So, if you also are not a fan of hotels, but at the same time want to enjoy the safety of a hotel, then I will suggest you consider staying in an apartment hotel in Kiev.
There are couple of variations for this type of hotel in the city. My favorite that I recommend to many families visiting Kiev is Twin Apart. It is not far from the center and is located in a good neighborhood in which many embassies and foreign diplomatic missions reside.
There are other good options in Kiev city center like Senator Maidan. It may be pricier, but location and quality totally justify it for some.
Hire a local guide
Hiring a personal tour guide in Kiev is always a good idea for solo travelers.
As someone who really knows the city, your guide is a valuable source of reliable safety advice and information that you turn to before or after arrival to Kiev.
Beside the tour itself, you can also request your guide to help you with minor things like reservations, day planning, or even assist you in shopping for yourself or friends and family back home.
A personal private tour guide will also help you explore the hidden secrets of Kiev, which you are less likely to come across randomly or even suspect their existence.
Kiev is very big with endless reserve of tourist attractions and activities to experience. Having a local guide allows you to get the most out of the few days you have in Kiev.
Consider group tours
The company of other travelers while touring major tourist attractions in Kiev, guided by a professional tour guide, can help you feel safer. In addition, it is another place where you can meet other travelers.
Expect them to be mostly families, couples, or friends. Group tours in Kiev are affordable, although some of them are more expensive than personal tours.
Learn some Ukrainian/Russian words
You will not have any problem finding English speaking staff at any good hotel, restaurant, or café. However, it might be a little bit difficult in some shops or when you ask for directions around the city.
Therefore, I will advise to learn some basic Ukrainian or Russian words for everyday use.
Words like hello, thank you, how much, street, etc. mixed with some English and hand gestures can take you almost anywhere!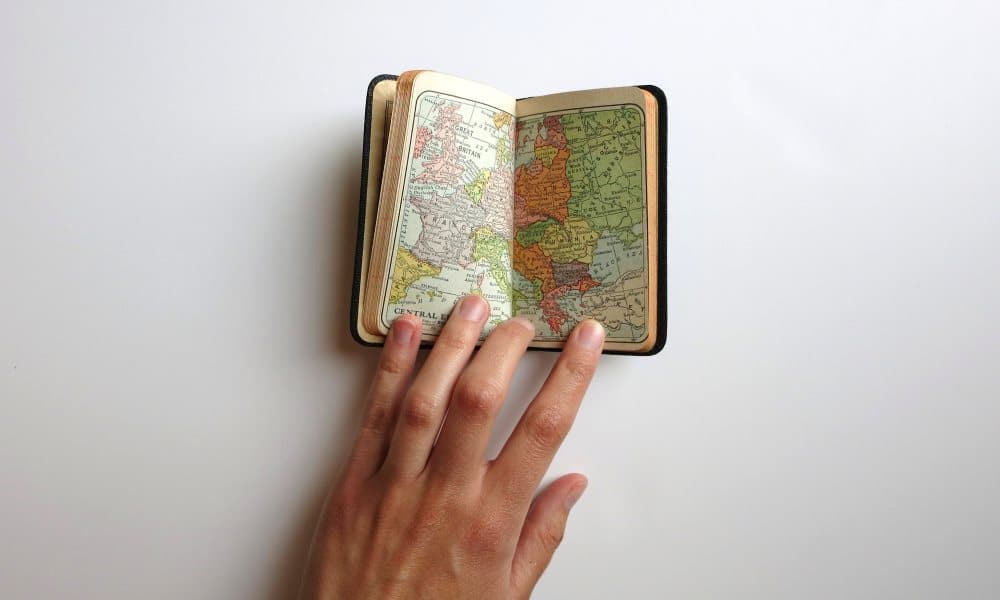 Register with your authorities
Many countries encourage their citizens to inform them about their travel plans beforehand for safety reasons.
While some of you might look at it as a creative approach by Big Brother to invade our privacy, it is always good to know that someone has your back and does care for your safety.
Each country has its own set of services to their citizens while traveling abroad. Services range from registering your trip plan to a simple subscription to receive security updates, and travel advice regarding your destination.
Upon your arrival to Ukraine, expect to receive an automatic text message informing you about the address and contacts of your country's diplomatic mission in Ukraine, as well as local emergency numbers.
Here are some traveler registration programs:
You can also find your embassy's contact information and address on the Foreign Diplomatic Mission in Ukraine page on Ukraine foreign affairs ministry's official website.
Follow travel safety tips
Avoid going to remote areas of Kiev, walking around dark alleys late at night, socializing with questionable characters, and please read my Ukraine safety tips post; it has essential safety advice that every traveler to Ukraine should be aware of.
Most of my tourists are solo travelers who visit Kiev to explore a city they heard a lot about and to experience its spectacular nightlife. Such trips usually take 3-5 days, and thankfully none of them have experienced an event jeopardizing their safety.
That is why this article and others are here to tackle the question of safety, making for worry-free vacation in Kiev. Please read them, especially Ukraine travel safety guide and Ukraine safety tips, before making travel arrangements, or just send a personal tour request to consult with me and we can start planning your trip to Kiev.