Experiencing Kiev nightlife is as spectacular and exciting as the city itself, and thanks to its glamour, rising interest in Ukraine, and rapid growth of travelers, Kiev is quickly becoming Europe's most desired party and nightlife destination.
You do not need to break the bank to enjoy your time in Kiev. There is a party for every taste and budget, so if you decided to explore the nightlife scene in Kiev but do not know how much it might cost you, this article is the answer:
How much will a Kiev nightlife experience cost you?
You can enjoy your evening at a nightclub in Kiev for as little as $25, or go out for a lavish night and spend up to $500.
On average, my tourists spend $100-$150 on their Kiev nightlife experience. That includes food and drinks at a pre-party spot or bar, nightclub entrance fee with drinks, light snack or a full meal, as well as transport costs via Uber or city cap.
Including an after party may vary of course as some people will want to party further, while others find a place to relax and eat after a long night of partying in Kiev.
As for a glamourous lavish nightlife experience, you can go to high-end clubs and bars with costs between $450-$600/night on average. But, if you will be accompanied by 2-4 friends, the cost of a fancy night will drop to something like $150 -$250 per person, which is an excellent value for your money that you are less likely to get anywhere else in the world especially when you take into consideration that these will be high-end establishments, like CHI nightclub for example.
Even if you are on an extremely tight budget, you can still enjoy a full Kiev nightlife experience starting from as little as $25-$30/night budget. Although I will advise you to increase it to $50, this will cover everything including your transport from and to hotel, nightclub entrance fee, a couple of drinks at the nightclub's bar and a small snack.
With this tight budget, your choice of places that are fun, safe, and tourist friendly are limited. I recommend you try Forsage nightclub, although not the fanciest, it is a great party choice in this budget category.
Average tourist budget for nightlife experience in Kiev
Suggested budget: $105-$140/night
A good nightlife experience in Kiev usually starts with a pre-party, then partying all night at a trendy Kiev nightclub before concluding the night with an after-party. You can do all that without overspending, and here is how:
Pre-party prices
Suggested budget: $25-$30
Touch Café
So how would you start your nightlife journey?
Usually it starts with a pre-party spot in downtown Kiev, maybe a bar like Touch Café.
A table reservation is free, and the music is decent, with occasional live DJ performances when they organize their own events. Understandably, partying will include some drinking or a lot of drinking for some!
You can start with a meal, and maybe have some drinks as well. A decent meal will cost you around $12, most alcoholic beverages on the menu cost between $3 and $14. That will round your pre-party experience to $15-$30. I attached a screenshot of part of their menu here:
The Bar
If you do not want to eat or have any snacks, then The Bar would be a great pre-party spot for you. It is located right inside Arena City complex, the heart of Kiev nightlife.
Do not expect to have any food or snacks there as they only serve alcoholic beverages with which they are very creative. The Bars' atmosphere will give you a good place to enjoy a good drink and put you in a good mood before you proceed with your Kiev nightlife experience.
Guest DJs perform there on weekends. Drinks are great and prices are moderate. Their craft cocktails goes for around $7. Here is a snap of their menu:
Nightclub prices
Suggested budget: $60-$65
The suggested budget assumes that you are not planning to feast in the nightclub, but order some drinks and maybe snacks throughout the night instead. Partying in a nightclub during your Kiev nightlife experience will cost you on average something between $50 and $80 in trendy clubs like Caribbean, Indigo, or Shooters.
The most popular of them among tourists is Caribbean, and I will use it as an example here.
Caribbean
Uber will take you there for about $5 depending on where you are staying. The entrance fee may vary depending on the night. Sometimes it is free, and sometimes you will need to pay between $9 and $15 at the entrance.
On special events, entrance cost can reach up to $22. Of course, you can spend the night between the bar and dance floor at no additional cost beside what you pay for your orders. However, you are going to spend more than $10 dollars there anyway, so why not reserve a place at a small table for two for $11 deposit, and later use it to cover some of your orders.
Larger tables that accommodate 4 to 10 guests can be reserved for $148 to $296 deposit which seems like a decent budget for many orders.
The average club goer who orders around 4 drinks and maybe a snack may end up paying $35-$40 for orders, add this to the average weekend entrance fee of $15, and you will end up with a $50-$55 potential club bill in total.
Ordering an Uber at the end on the night, in early morning hours can be more expensive due to higher demands. So expect your ride to downtown Kiev to cost up to $6. This brings the total cost of your nightclub experience from hotel to hotel to $60-$65.
After party prices
Suggested budget: $20-$45
While most people call it a night after they leave the nightclub, some want the party to go on. If you are an after party person yourself, you will not be disappointed as the party never stops in Kiev.
There are couple of options that I recommend to my tourists depending on what after-party environment they prefer after they leave nightclubs, the first among them is:
Arena City
Arena City is a great after-party spot as the entertainment complex has many establishments that work until early morning, and some never close their doors.
Many partygoers would crave a meal, maybe with a drink and some music in the background. For them, Casual Food and The Burger are two great options; the food is great and prices are very moderate, you can enjoy your meal and the music while chatting with friends.
I stop by these two cafes myself from time to time during the day and early evening when I find myself near Arena City. I usually pay $15 for a three-course meal with a glass of juice. You can expect to pay about the same amount.
Heaven Club
If you are hardcore partygoer, you can go to Heaven Club for a wild after party. They have a great lounge bar on the first floor, where the music is not loud, while the basement level is a nightclub with large but intimate dancefloor.
Although there is a chance you will find an empty table on the lounge floor, it is a slight one. So, consider reserving one in advance.
Same club rules apply: entrance fee, deposit for table reservations, and so on. The average deposit for a good table is around $40. This will be more than enough for many orders. Then, take a $5 Uber ride whenever you decide to go back to your hotel.
How to party on a very small budget
Let us assume that you would like to party in Kiev, put have no plans to spend anything near a $100 for the night, would this be possible and how it will playout?
Actually yes, it is possible to have a good time on a tight budget in Kiev nightlife. There are several nightclubs and bars where you can enjoy a decent nightlife experience within the $50 mark.
Nevertheless, you must agree that when costs go down, often so does quality. So, fair warning!
Forsage Club
If you happen to be on an extremely tight budget, you should consider going to Forsage. It is a popular nightclub among youth, has three floors with four separate dance halls, each with its own music and theme.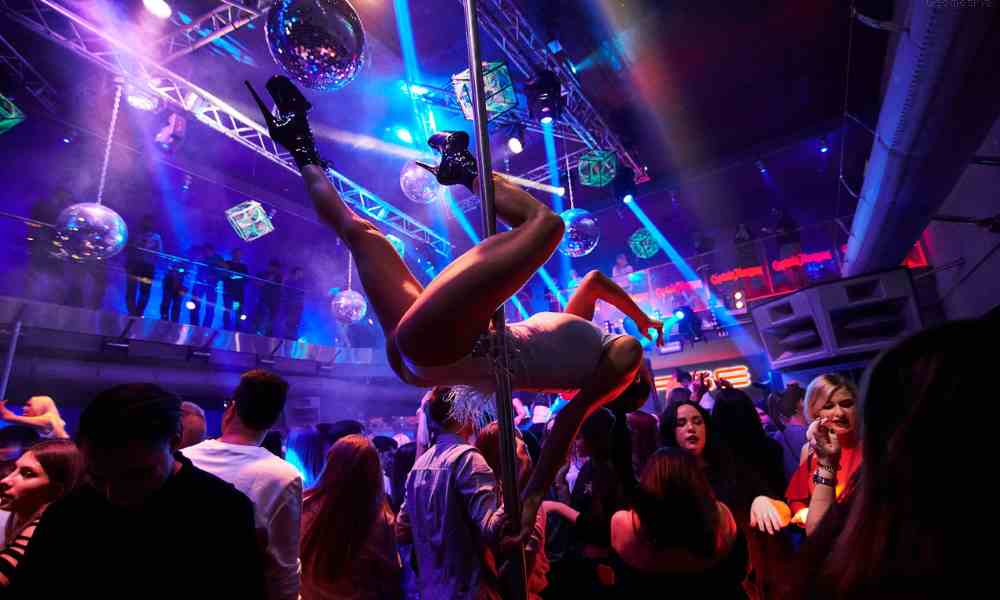 The club itself is located near Shuliavska Metro Station. Yes, you can ride the metro then walk for 25 minutes to the club, but doing this at night would not be wise. It would be better for you to order an Uber to take you there. Assuming your hotel is in downtown Kiev, an Uber ride to Forsage will cost something around $5.
Expect to pay around $2 as entrance fee, as for table reservation in Forsage nightclub, it is free but you will need to make a deposit for orders (drinks and food) in advance. The deposit amount (per table) depends on its location, size, and how many people can be seated (4-8 guests). The cheapest will go for $30 and all the way to $93 (per table, not guest), or you can hang around the bar and the dancing floor for free.
Buying a beer will cost something between $1 and $3.50. A cocktail is around $4-$7, and the price goes up for darker liquor.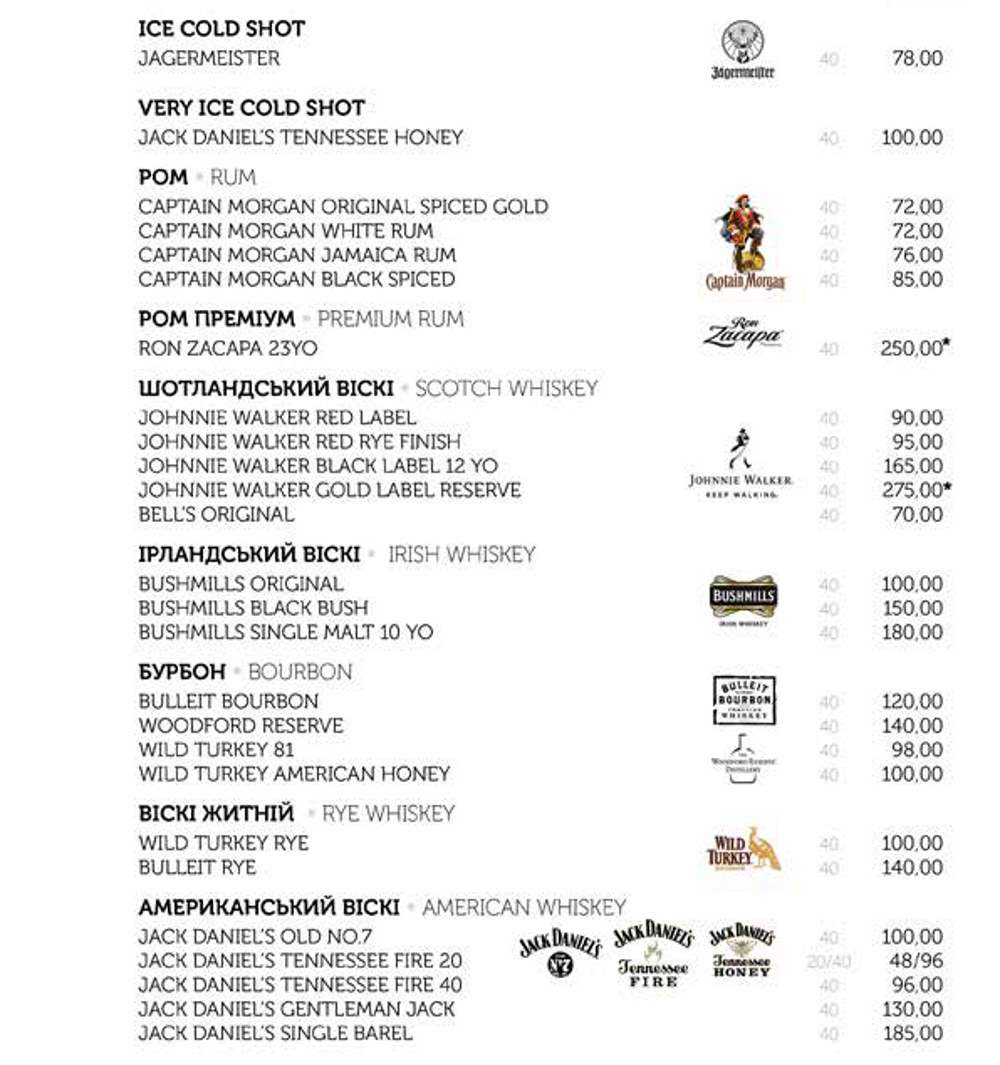 In case you get hungry, you can order a small snack or a full meal for around $5-$10 from the nightclub's restaurant.
Ordering some fruits and deserts (good idea if you have guests around the table!) can cost you around $11-$20 for a portion enough for 2-4 people. Another $5-$6 will be enough to take you back to downtown Kiev.
Well, that concludes this sneak peek into the financial aspect and prices of Kiev nightlife from a budget prospective. If you would like to experience the best of Kiev nightlife, let me guide you in a nightlife tour of the city. Contact me now if you ready to explore Kiev and join the party!