Top Must Visit Places in Ukraine: Odessa City
In southern Ukraine you come across a port on the Black Sea and that is Odessa. It, indeed, is an awesome tourist destination. Ones who visit it for once fall in love with it forever.
Such is the nature of its natural, inherent unique beauty. Frankly speaking Odessa could very well be called beautiful unreservedly.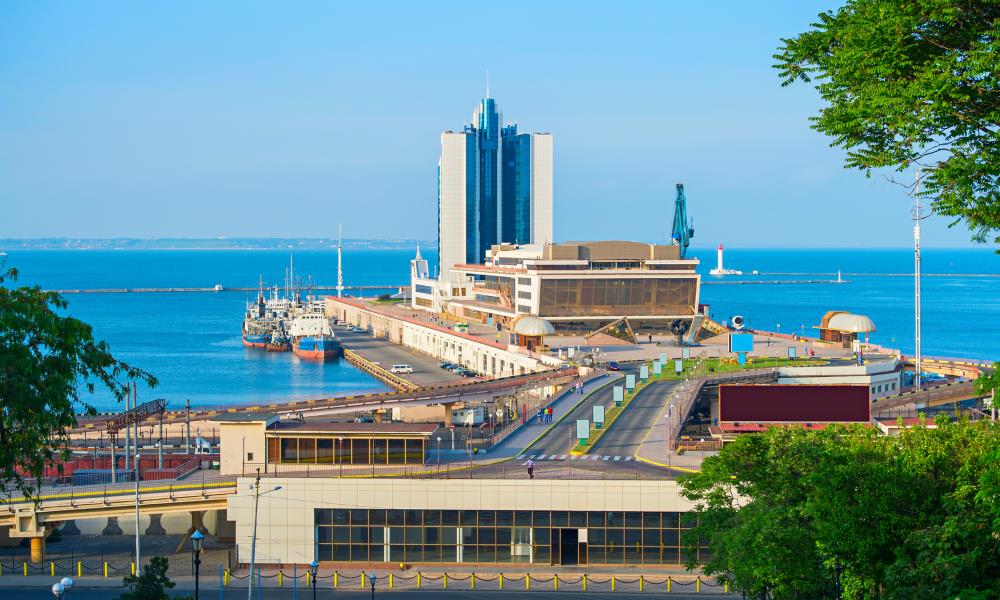 You feel freer in Odessa and this wins our hearts and feel bound to it, magically, as it were.
You also feel amused and get the sensation that immediately you too become sort of an immovable fixture there bewitched to the very marrow of your bones by its unheard of charm.
Why is it so?
Not only by its beauty that you are bound to it, but also by the nature of the citizens of Odessa. If you are into sense of humour and hospitality in its truest form nowhere else would you find it but in the people of Odessa. Hospitality coupled with their sense of humour wins your heart.
As a traveller with first hand experience to this tourist attraction I can give you more than a genuine assurance.
The city with good natured people and its numerous palaces, monuments and theatres find itself called unique among many tourist attractions in the world.
Its cafes with conducive vibes, its pubs and restaurants which pull you towards them as if there is some sort of magnetic effect in them add more importance to Odessa as a tourists' paradise.
Oh what's more?
The sea and its beaches teeming with belles in bikinis, sunbathing, swimming, chatting with friends and engaged in various enjoyable activities make much of the beauty of Odessa.
There are huge rocks adding to the beauty of the beach and the very landscape with tourist infrastructure is enthralling. Dear me! Here, you behold the marvel of nature in its purest form and aspect.
Pryvoz Market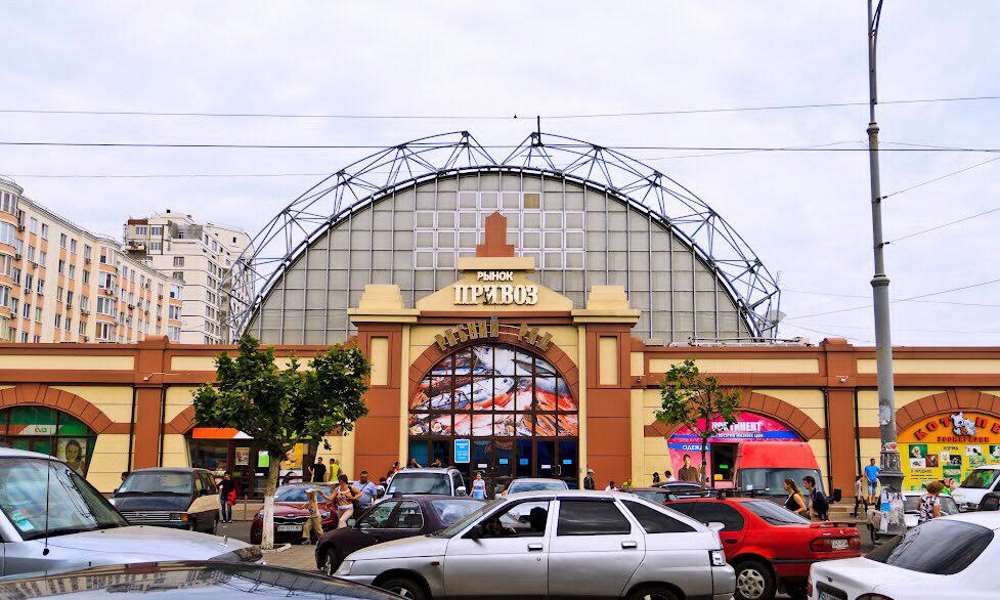 With all anticipation for its pleasurable feelings you could start your tour with a visit to its renowned market Privoz. You feel the real form and aspect of Odessa here.
In this market you can bargain. This looks as if it is a characteristic of Privoz. Tasty breakfast could be enjoyed.
You should always try to buy fresh fruit and fresh seafood. If a question is raised if the fish is fresh their answer comes in a jovial way as 'oh yeah, its just from the sea'.
That is to say, your attempt to try seafood here in this market is really worth and rewarding. It is because you get the freshest and the best seafood.
Deribasovskaya Street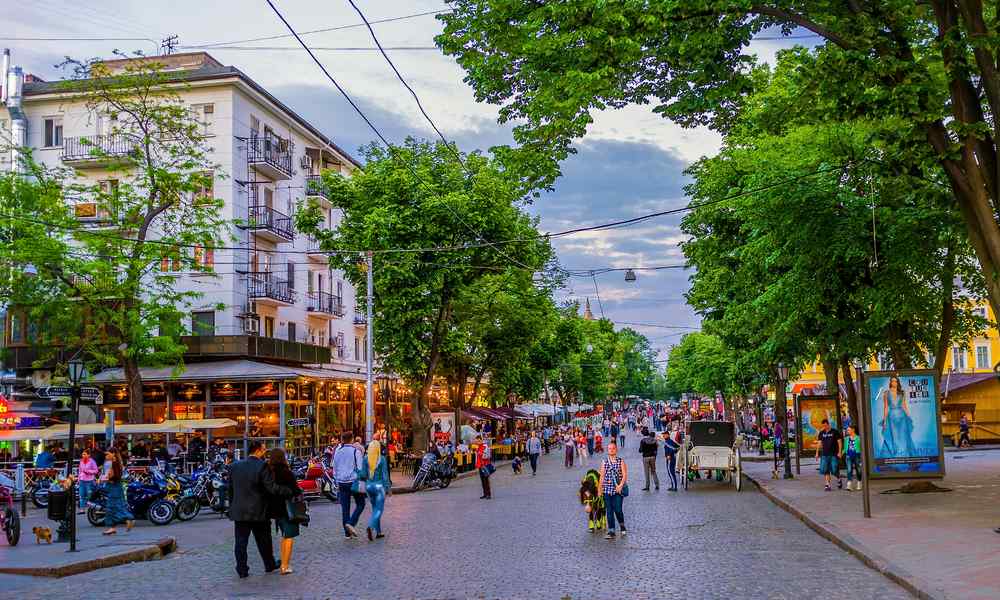 Once you finish visiting Privoz why not walk in the centre of Odessa. Oh yes, walk along the famous pedestrian street Deribasovskaya. Walk around slowly.
It is to enjoy the beauty of buildings of the passage, the city garden, the shop of Utyosov and the famous 'twelfth chair'.
Odessa National Academic Opera and Ballet Theater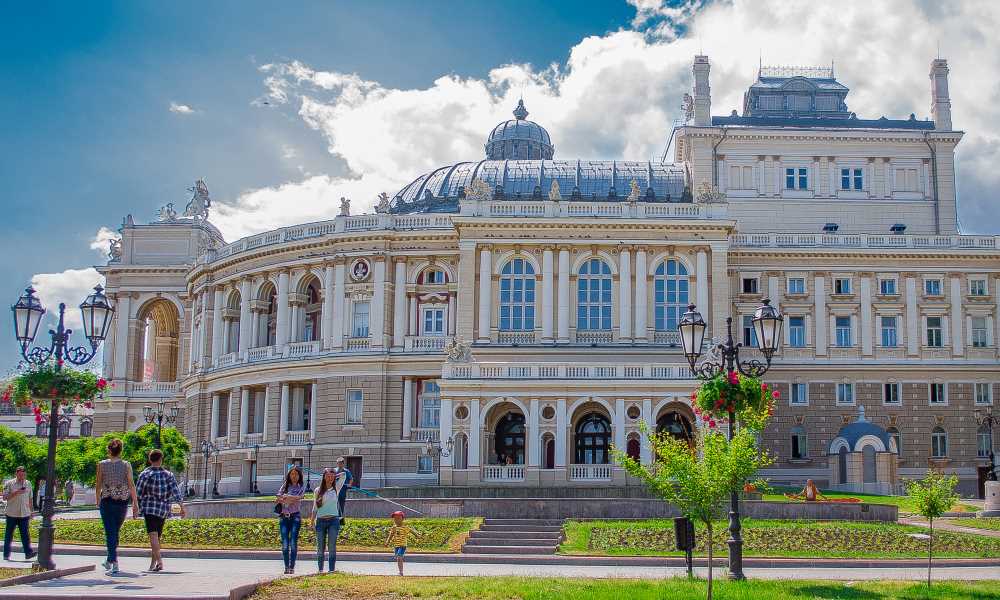 From there proceed to the Opera House. It enjoys a prominent place as one among the most beautiful ones in the whole of Europe.
Look for information about its latest performances, go there and get an unimaginable kind of delight from there.
This Opera House in Odessa has a long history as it was built in 1887 by architects Fellner and Helmer in the style of Viennese baroque.
In fact, the architecture of this auditorium is in the style of the late French rococo.
Potemkin Stairs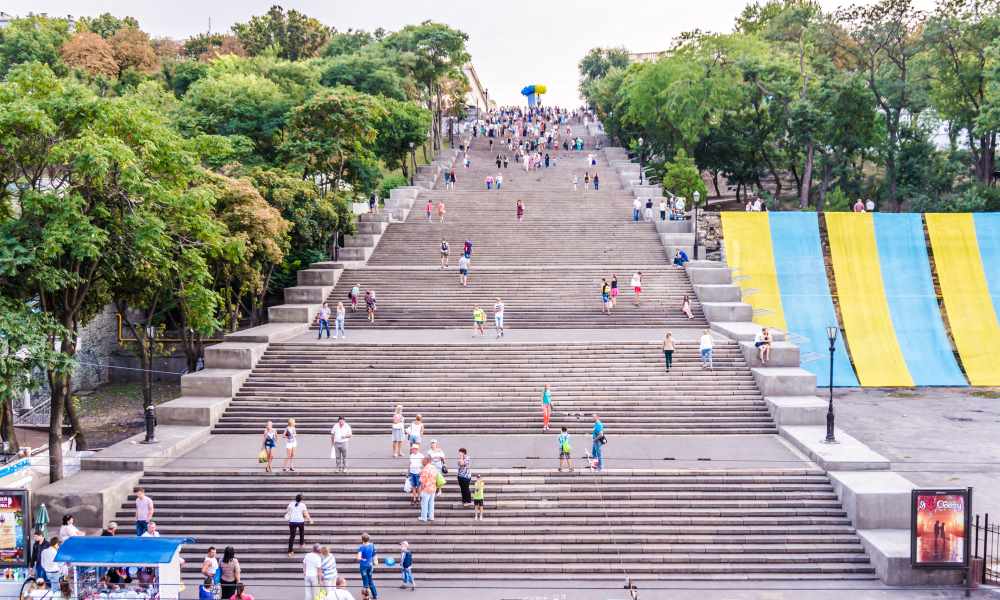 After enjoying the unique architecture of the theatre make sure you go to Potemkin Stairs which is situated very closeby.
It is called a ladder to sky not for no reason. Yes, it is an unmatchable structure for tourism two reasons.
The reason one is that it enjoys its place as the largest in Ukraine.
The reason two is when viewed from to the bottom it does not narrow as it usually is the case that comes as the law of optics.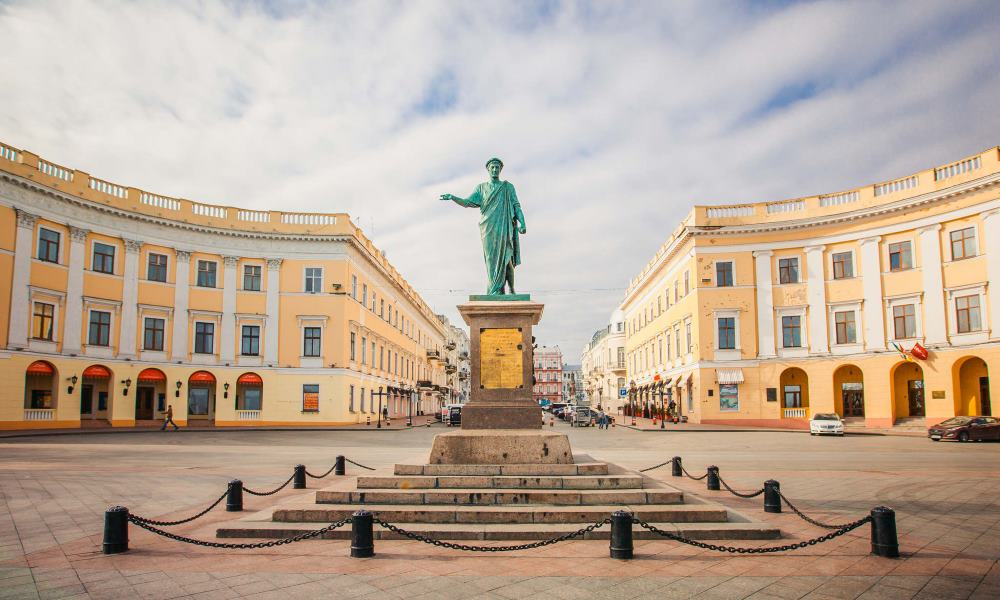 At Potemkin Stains you will find a monument built in honor of the famous Duke de Richelieu, the founder of Odessa.
You should make sure that you take a picture at the monument.
After climbing Potemkin stairs go down to the seaport. Here you can make a boat trip if you choose to do so.
Arcadia Beach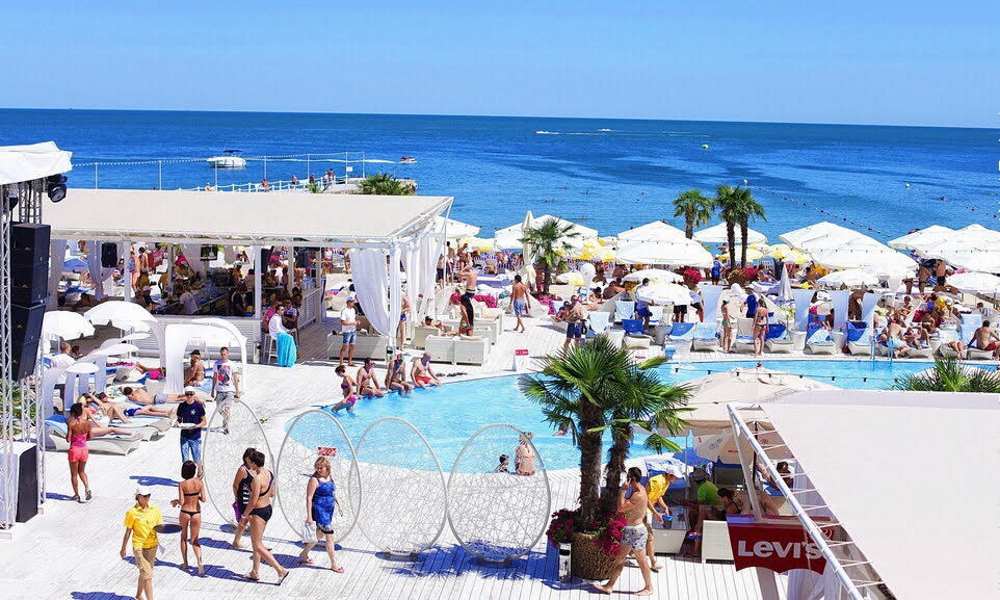 Arcadia is the most well known beach in Odessa. It is nestled in Primovsky district near the park. It is deservedly one of the chief charming locations in the city.
Many a good restaurant and nightclubs are on the beach. Its nightlife is also breathtaking. You can find bars, cafes and discos located closeby with such precision of nearness to each other.
You may pick and choose one of the clubs of your liking and enjoy to your heart's content till daybreak. You could also visit each of the clubs. Here is a hint for you.
Ithaca and Ibiza are known to be the most sought after clubs in Odessa.
Visit Odessa and experience one marvel. Oh yes, it is that you will yearn to visit it again. It is true. Take my word for it.
Ready to Explore Ukraine?
Contact Us now and let's start planning for your Kiev/Ukraine holiday together 🙂