Traveler's Guide to Kiev Car Rentals
Kiev, like any major city of Europe offers a wide range of public transit options from its three metro lines to a standard taxi or Uber ride.
With all these options available, is it really worth spending the money on renting a car in Kiev?
If you are asking this question then the answer is definitely — yes!
Renting a car will give you the autonomy that you enjoy at home. You will be free to drive where you want when you want around Kiev.
Not only does renting a car afford travelers the chance to experience Kiev without the constraints of bus schedules, for the car enthusiast, Kiev offers a wide array of high-end vehicles for rent as well.
So, while renting a car will undoubtedly cost money, it will save you time and stress on waiting for public transit, and will the cost will even out throughout your stay.
How old do I have to be to rent a car in Kiev?
In Kiev, it is fairly easy to rent a car, but don't get carried away; there are still a few qualifications that you must meet.
First of all, you must be at least 18 years of age to legally drive a car in Ukraine, but most local rental agencies require drivers to be between the ages of 21-25.
To rent a premium car, many agencies will require a minimum age of 30.
These regulations exist to help ensure that there are only mature and responsible drivers on the road.
Renting a car is safe and simple in Kiev
To rent a car in Kiev, you must have an international driver's license.
Once this requirement is met, and you are of the appropriate age, renting a car in Kiev is incredibly simple.
There are many different car rental services around the city, and, like any other city in Europe, it will require an ID (your passport) with proof of age and legal license. And, of course, it will require a major credit card on file.
As a renter, you will be insured—up to a certain amount of damage, which may vary depending on the rental company.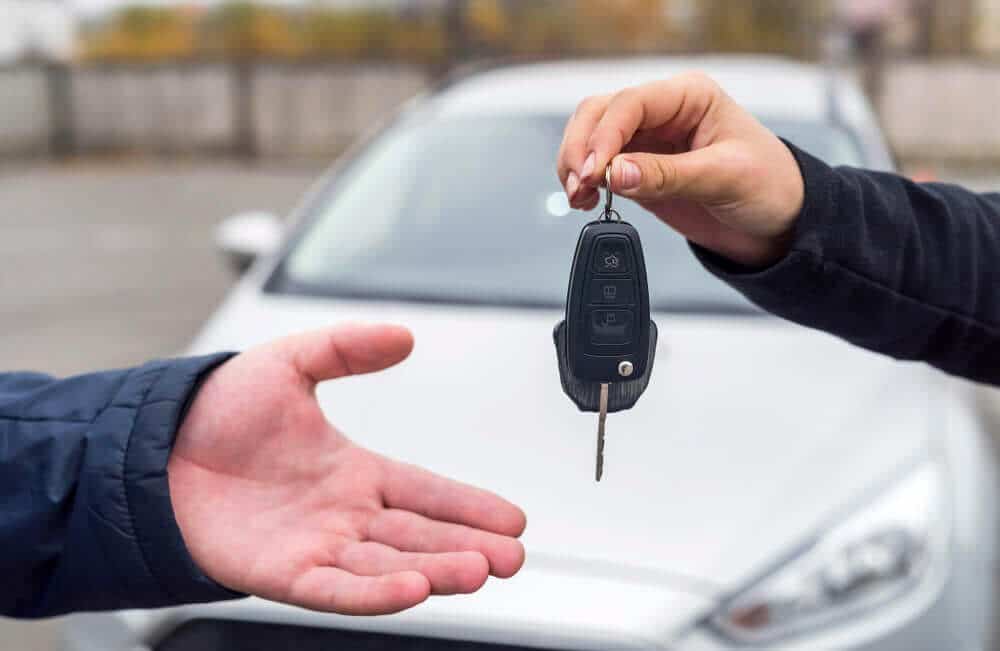 How much will it cost me to rent a car?
Costs vary among rental companies. The most important factor to consider is whether to rent from a large, international company like Hertz or SIXT or go with a local Ukrainian rental agency.
If you are over 25-30 years of age, you may expect renting a car in Kiev to cost from:
$25/day for a Ford Fiesta
$35/day Ford Focus
$60/day for Audi A3
$70/day for Volkswagen Passat
$44/day for Toyota Corolla
You can always visit Rental Cars for better and up-to-date quote.
Younger driver may need to pay an extra fee
Foreign companies like Hertz will often require a much higher rental deposit and will charge a young driver for anyone under 25 years.
On average, this additional cost will be anywhere from $10-$30 extra per day.
Unlimited mileage will cost you more
These agencies sometimes will give you up to 400 kilometers (~248.5 miles) for free, with a $0.23 extra charge per kilometer after that. But, for $5/day you can get unlimited mileage.
You might need to pay deposit
Local Ukrainian rental agencies will charge a low $25 fee per day; however, for this low fee, you will be required to pay a $150 – $500 deposit.
Local companies typically offer lower mileage in the initial rental and has fewer car rental options. Also the contract and service terms can be tricky and unfavorable to customers sometimes.
Where do I go to rent a car in Kiev?
There are many rental agencies to choose from in Kiev. To save time and stress in finding the best one, use Rental Cars as your one-stop-shop, where you can actually find cars from reputable international car rental companies like AVIS, Hertz, SIXT, BLS, United, Europcar among others.
The prices on Rental Cars are come at additional discount rate. The process itself is simple and straight forward, and there is the option of free cancellation.
Is it easier to rent a car in Kiev than in other cities in Ukraine?
It is incredibly easy to rent a car in Kiev. Renting Lviv, for example, may be more expensive, with lesser options. While Kiev offers an enormous variety of rental options.
Should I hire a driver for my rental?
Some local rentals have their own drivers, who are experienced enough to take you any place you need around Kiev.
Having someone who can easily navigate the back streets to avoid the worst of the traffic will be a big plus.
Let me know if you need a car with personal driver, I have couple of good suggestions.
Also, this will free you from the hustle of finding a parking spot in Kiev, especially during rush-hour in downtown area.
So, after or before renting your car, Just get in touch with me to schedule your own personal guided tour of Kiev.
See you in Kiev! 🙂