When to visit Ukraine?
Ukraine is a hidden gem, tucked away in Eastern Europe and with so much to offer any tourist that sets foot on its beautiful land.
However, with its varied weather seeing Ukraine witness all four seasons in equal fervor – it can often be difficult to know exactly where to go and when to go. Of course, with its spectacular variety of cities, nearby landscapes, and beaches.
You'll never be at a loss for the perfect place to travel to! Just in case, here are a few guidelines to help you along the way!
When is the best time to visit Ukraine in general?
To be quite frank, it's swelteringly hot in Ukraine during the summer months. Therefore, unlike some other European countries, it's recommended that you plan your visit for the months just before or after Summer.
Of course, Summer is still a perfectly wonderful and viable time to visit Ukraine but make sure you're prepared!
Conversely, Spring is considered the optimal time to explore Ukraine and experience all it has to offer.
With a lower influx of tourists to you'll even get to witness the breathtaking spring blossom in the Carpathians. But what about each city?
Being the second largest country in Europe, it's no surprise that Ukraine's cities are so diverse.
Let's take a look at the best time of the year to visit a few of the main cities of Ukraine.
When is the best time to visit Kiev?
To simply put it, May is the best time to visit Kiev.
You'll get to experience the blossoming of all that's new in this ancient city, not to mention a chance to see the famous lilac collection in the botanical gardens of Kiev.
The average temperature in Kiev is bearable with a range from 10oC – 21oC (50°F – 70°F).
Don't be afraid to aim for the Autumn months either.
You'll find that you're surrounded by a colorful array of festivals and more locals than tourists – making this the perfect time to soak up the culture of the beautiful city.
Not to mention that prices will be lower!
When is the best time to visit Lviv?
Once again Lviv is a city that will be packed to the brim of tourists during the Summer months, but you'll find that many people still prefer the summer months in Lviv.
Surely that's a testament to its beauty during this time. Many tourists comment on the airy and light feeling of the city during this season.
You can imagine that the city's relatively cool average summer temperature range of 11oC – 24oC (52°F – 75°F) also helps to make this the perfect season to visit Lviv in.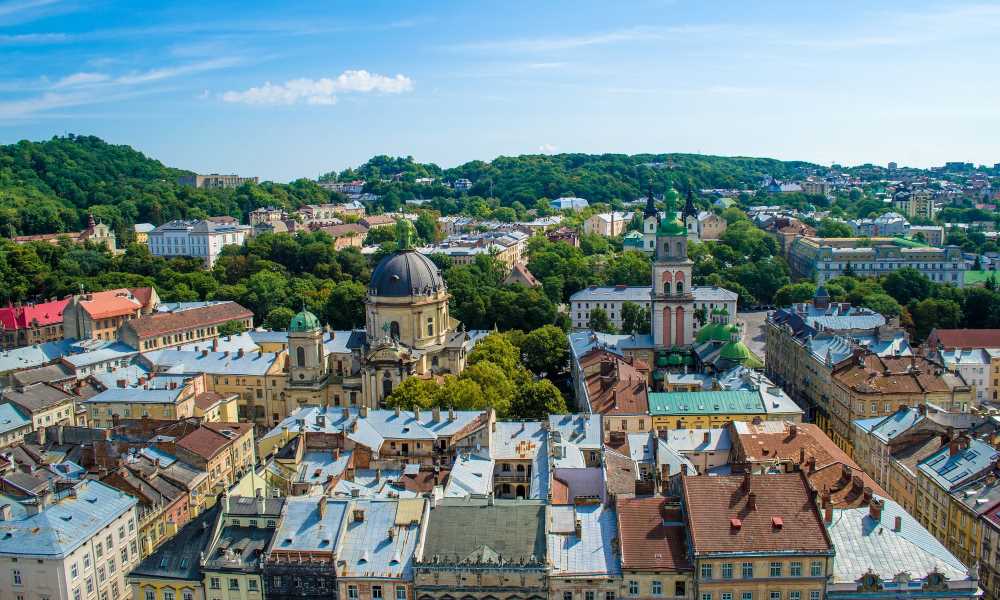 When is the best time to visit Odessa?
Odessa is the perfect city to hide away in during those Scorchingly hot Summer months. Average temperature range in Odessa during this time would be 21°C – 35°C (70°F – 95°F). With humidity reaching 80%!
However, if you're not a big fan of packed beaches – you may prefer this city during the months on either end of Summer.
Either way, situated so close to the black sea, Odessa experiences colder temperatures during the Summer months making it a perfect place to cool down.
And not to forget springtime here where a trip to the magnificent Carpathians would be in order!
But if all this just isn't tickling your fancy – try September. Here's where you will witness Odessa at its calmest. There won't be the hustle and bustle of tourists, the kids will have returned to school, and the temperatures are delightfully cool.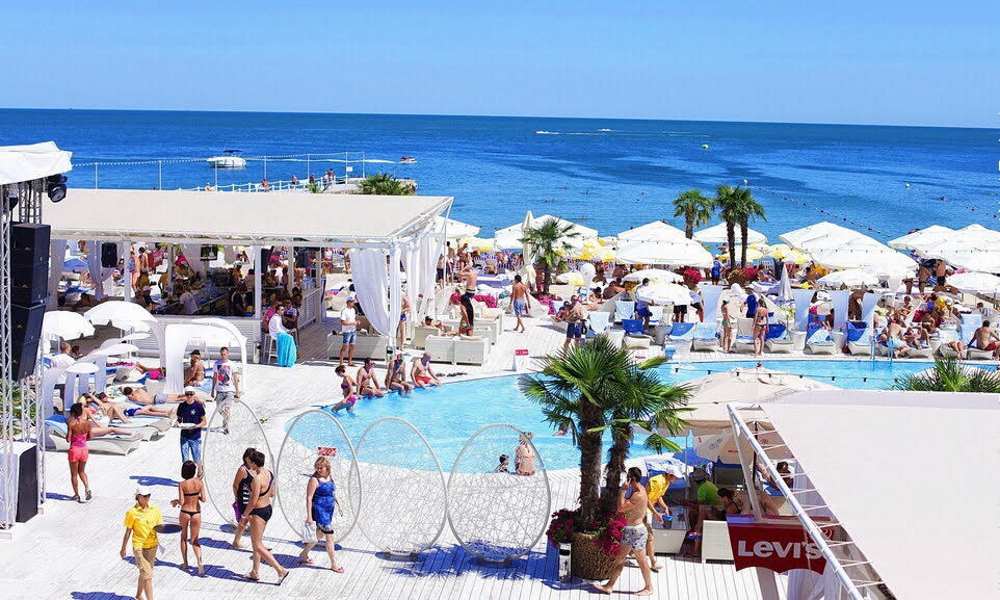 Advantages of visiting Ukraine during low season
The prospect of visiting Ukraine during the low season of Nov-April can seem a daunting one for most people.
With temperatures often dropping well below 0°C, it's recommended that you choose your destination wisely.
The Carpathians are highly recommended during this time due to skiing season but if you're looking for fun elsewhere Kiev is your best bet.
You'll find that despite the plummeting temperatures outdoors, the nightlife scene is only warming up!
What's more, is the lower prices on anything from cuisine to accommodation. The snowfall also accentuates the beauty of the domes and various landmarks of the city.
Don't worry about the cold, as long as you dress proper! Just read What to Wear in Kiev During Winter, and you will stay warm.
So, if you're looking for an economical yet fun-filled trip, low-season is the time for you!
There you have it!
Ukraine has something for everything, all that's left for you is to decide what's more your style and book your flights!
And of course, a reliable friendly tour guide to show you around Kiev!
So make sure to book your private tour.
See you in Kiev 🙂