If you're anything like me, your dog is not just a pet; they're part of the family. Traveling with dogs to Ukraine is possible, with some planning ahead of time.
Many have found their travel experiences enriched by bringing along a family pet, while others might require a companion dog to join them on their adventures.
Whatever the reason, the question remains: How to travel to Ukraine with your dog!
I have put together a quick guide with some tips and information, to help make this process as simple as possible.
Can I travel to Ukraine with my dog?
Yes!
It is definitely possible to travel to Ukraine with your dog.
Some cities are easier to navigate with pets than others, but in most cases, well-behaved pets with a collar and leash are welcome.
Ukraine requires that dogs have a microchip, be up to date on their vaccines, and successfully pass a Rabies Titler test, which is typically a part of their Certificate of Veterinary Inspection process, which must be issued by a certified veterinarian.
There is an animal inspection process when you arrive in Kiev, and there is a small fee for this service. Further details can be found Boryspil airport website.
There are a few general tips which come in handy with traveling with a pet:
Ensure that your pet has had a recent checkup, including a Certificate of Veterinary Inspection, which has been completed within 10 days of your trip. This will be important upon entry.
Contact your airline to consider the ways your dog can fly, and if possible, keep them in the cabin with you. This might come at an extra cost, however your presence can be comforting to your dog on the long journey.
Ensure that your dog will be welcome where you are staying. Many hotels are willing to host pets for an additional security deposit, however some establishments have a no pet policy. Don't worry, here you can find the 8 Best Pet Friendly Hotels in Kiev.
Ask your vet if a mild sedative might be a good choice for your dog, especially if they are prone to anxiety when traveling. This can ease the nerves of both you, and your furry friend.
Will there be a quarantine when I travel to Ukraine with my dog?
No, Ukraine does not require pets to be quarantined, provided you have a Certificate of Veterinary Inspection and your dog is up to date on their rabies vaccine.
It's important to be aware of your pet's health, especially when you'll be in a new environment or country.
Traveling to Ukraine with your dog is fairly simple, and there are no import permits required for personal pets.
Keep a copy of the paperwork with you in your carryon luggage, in order to present your details at customs and border patrol.
What vaccinations do Ukraine require for dogs?
Ukraine requires that dogs be current on a rabies vaccine issued within the last year, as well as the vaccines for Hepatitis, Parovirus, Distemper, Leptospirosis, and Parainfluenza.
Rabies vaccines must be given more than three months in advance.
Ask your vet if you have any questions or concerns about these vaccines.
What airlines (flying to Ukraine) allow dogs onboard?
Lufthansa, Turkish Airlines, Delta, United, Ukraine International, and KLM are some of the more popular airlines for flights to and from Kiev.
All airlines flying to Kiev allow dogs in the cabin dependent upon size, as well as in the cargo holding of the plane, typically for a fee. However, contact in advance to make sure that there are no changes to this policy.
When booking your flights to Ukraine, be sure to indicate that you will be bringing a pet with you, and how many, as some airlines have restrictions for the number of animals allowed onboard.
This is also when you will pay the fee to welcome your pet aboard.
What veterinarian clinic can I visit (if needed) in Kiev?
There are quite a few clinics across Kiev, should they be necessary I recommend visiting: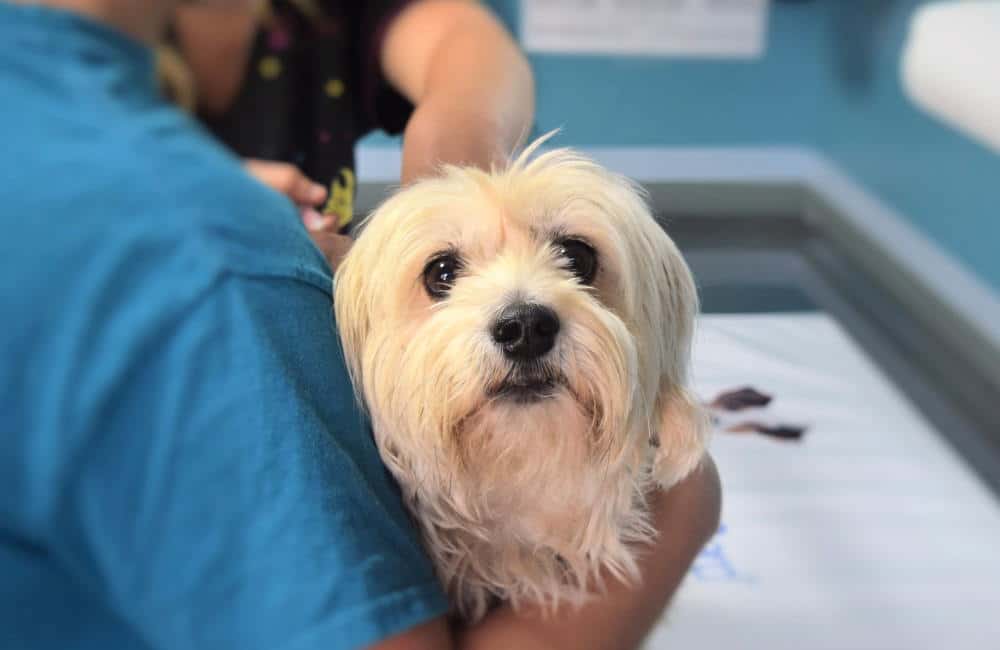 It's also worth keeping this list in mind if you're going to be in Kiev for longer than a few days.
You should also make sure to ask about requirements for re-entry into your country, before you depart.
For example re-entering the United States with pets will likely require another Certificate of Veterinary Inspection, which can be acquired at a local vet's office before your trip.
How do I leave Ukraine with my dog?
As with any kind of travel, it's expected to have a recently dated (within 10 days) Certificate of Veterinary Inspection.
Entry requirements will usually vary by nation and time away, but for the US, your dog must be in healthy condition, and you will be expected to share their up to date rabies vaccine information.
If you will only spend couple of days in Ukraine, the documents that you collected in preparation for your trip to Ukraine will typically be adequate for re-entry.
Traveling can be such a fun adventure, and there are many experiences which can be enriched by bringing a pet along.
When in Kiev, take advantage of our dog friendly parks, as well as some of the dog-friendly restaurants who are proud to serve your furry friends.
Working with a private tour guide can also enhance your experience in Kiev; I can personalize your visit to the city by showcasing the best that our city can offer you, and your dog.
So just contact me now and let's start planning your trip to Kiev together!
See you in Kiev 🙂