Discover Ukraine together with your kids on your next family vacation
Traveling Ukraine is a delight. Family vacations are wonderful. So it stands to reason that a family vacation in Ukraine is delightfully wonderful!
Traveling to Ukraine with children may seem a daunting task, as any preparation for a family vacation can be, but it is actually more straightforward than you think.
With the bags loaded with everything you'll need to care of your little ones, the next question is of course how to make sure both the parents and the children enjoy their vacation.
Thankfully, you are in the right place!
Is it safe to travel to Ukraine with children?
Yes, it's just as safe for kids as it is for adults, which is also plenty safe!
Though recent conflict and tension with Russia has many concerned, Ukraine remains safe to visit. Though the eastern regions are best avoided, the rest of the country is just as safe as any modern nation.
Bad press and stereotypes have given Eastern Europe an off-color image in the media, and these skewed views do not reflect reality.
Where to take children on a trip to Ukraine?
Depending on the time of year and personal preferences, Ukraine offers a wide variety of pastimes that are child and family friendly.
For the outdoor minded, eastern Ukraine is full of beaches, pools, and other water based attractions, such as paddleboats. Playgrounds abound for more land based entertainment.
For those seeking a more relaxed trip, Myrhorod is a renowned spa town, allowing respite for parents as well as fun for the kids.
If larger beaches are your preference, Odessa is the perfect location. Beautiful waters and sprawling sand are sure to bring hours of fun for parents and children alike.
If enjoying land-based nature is more your style, the forests and hills of the Carpathians are a perfect place for a family to spend time together amongst nature. Turn off the cell phones and open your eyes to the wondrous canopies and vistas abounding amongst the mountains.
For urban-minded folks, the capital of Ukraine is an absolute must!
One could easily make the argument that Kiev is an absolute must for any Ukrainian visit, children in tow or not.
For those who do bring the little ones, there are plenty of activities to keep them entertained. Aquaparks abound for those seeking year-round water fun, regardless of age. It is also a great option to consider when traveling with kids to Ukraine in winter.
Plenty of monuments and museums dot the capitol for older children as well. Independence Square is an open, relaxing part of town full of street vendors.
Cathedrals, monasteries, and World War II memorials offer beautiful architecture and learning experiences for children and adults.
The Academic Puppet Theater's puppet shows provide local entertainment perfect for children of all ages.
Where to enjoy a family dining experience in Kiev?
If one is to visit Kiev, knowledge of where to eat is a must, especially when traveling with children.
For those who want an authentic experience with modern flare, Kanapa offers traditional Eastern European food with a modern twist.
Featuring music and reading rooms, the restaurant harkens back to the salons of old. Moreover, it is pet friendly, a good bonus for our four legged friends!
For a simpler dining experience, Tsarske Selo offers local cuisine and a good location to rest and observe the city. Not far from the Pechersk Lavra monastery, the restaurant is perfect for those who need a break before or after visiting the monastery.
Children can be picky eaters. Fortunately, there are few people of any age who can resist pizza, and Kiev is prepared. Pizzeria Napulè is a traditional Neapolitan style pizza place straight from Naples. If all other dining options fail to please a picky little one, the pizza offered here is sure to please.
Where to stay when traveling with children in Kiev?
Of course, traveling for any extended period requires proper accommodations. Family traveling can complicate selecting a place to stay, but Kiev's family friendly hotel options are plenty and affordable.
Hotel Bakkara on Venice Island is elegant and no-nonsense at the same time. It offers dining, free parking, and comfortable surroundings. It's also not far from the Hydropark Metro Station, allowing for quick and easy travel across the city.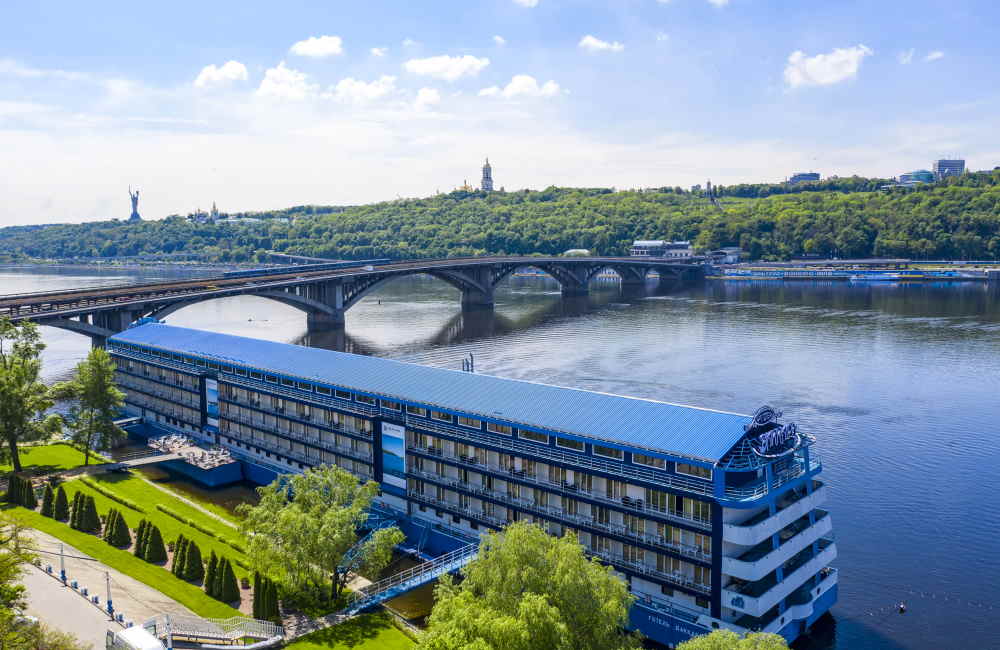 Apartment Hotels
For a dedicated family friendly hotel experience, apartment hotels are an excellent idea.
Offering the accommodations of a hotel with the services of an apartment complex, hotel apartments are a perfect family friendly option for a Kiev-based vacation.
Sonya Apartments, Twin Apart and Ramada Encore are just three examples of such traveling options, and are well located, affordable, and, of course, family friendly!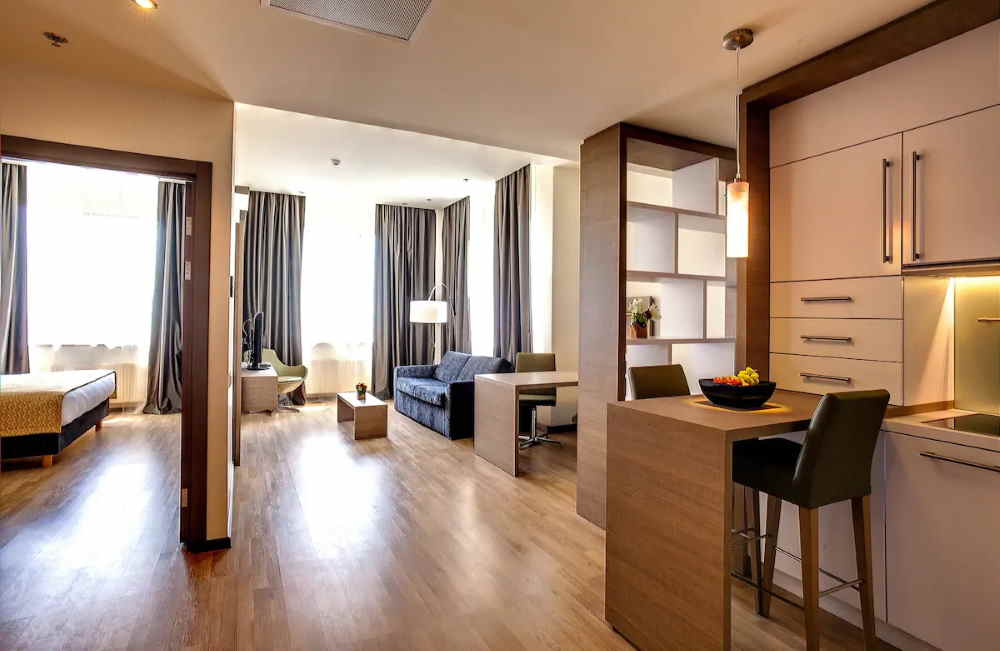 Also, make sure to checkout 10 Best Kiev Family Hotels That Your Kids Will Love! for more family friendly hotels in Kiev.
Where to go in case of a medical emergency?
Though no one likes to think about it, it is important to plan for what do to in the event of a medical emergency.
As a modern city, Kiev is perfectly capable of handling medical emergencies should something happen while vacationing.
Emergency rooms, child emergency care, and other medical centers are aplenty. Though the buildings might be old and worn, the staff are well versed in their trade. Should an accident occur, there are plenty of locations to seek medical attention and get the vacation back on track.
Travel medical insurance is available for those on vacation, and recommended for expediency.
More information on health and general safety when travelling in Kiev can be found in a previously posted article, "Ukraine Travel Safety Guide". Feel free to consult that article for more detailed safety advice.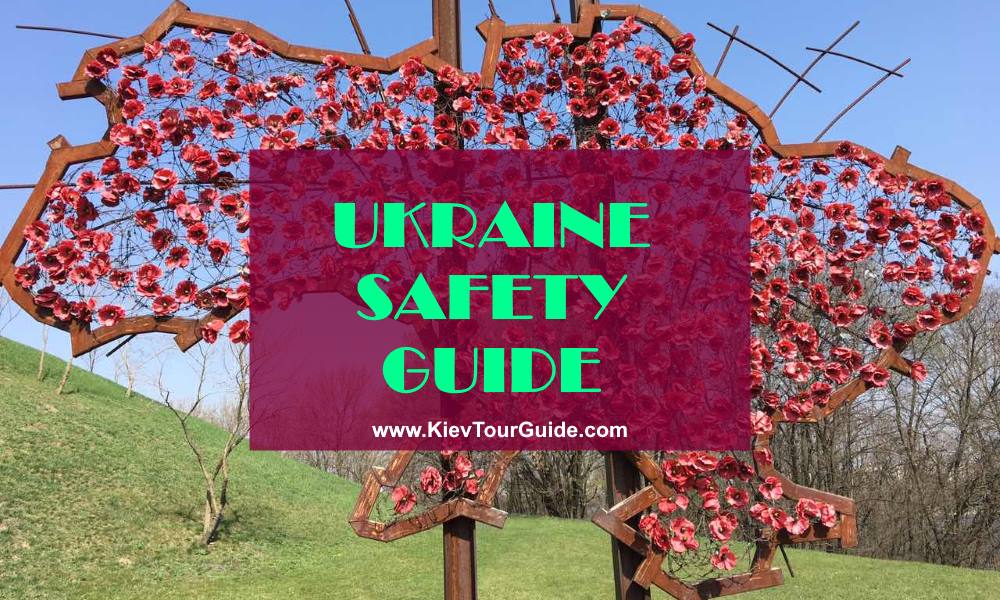 Ukraine offers a wide variety of entertainment options and is an excellent destination for traveling with children.
Whether at the beach, amongst the forests, or in the heart of Kiev, traveling to Ukraine with children is safe, fun, and an experience you and your children are not likely to forget.
And if you need help planning your family vacation in Kiev, just contact me!
See you in Kiev 🙂