Talking about the best places to go in Kiev is not complete without the mentioning Kiev beach and Trukhanov Island is one of the best places to go in Kiev. The Island is among the favorite leisure destinations destination for locals and guests of Kiev.
The island seems like an oasis in the middle of the Ukrainian capital Kiev. It's the perfect getaway for locals who want to escape the city life without even leaving it.
Having dinner or enjoying a drink or two is not a problem as you'll find many cafes, restaurants and bars on Trukhanov Island.
Some of the best Kiev beaches are located on the Island, so make sure to hit the beach!
The south side of the Island hosts Kiev's UBK, also known as South Kiev Beach. The sandy beach is one of the top Kiev tourist attractions and top places to go in Kiev. It's admired by visitors and locals alike. Don't be surprised if you see some beach goers working or having work meetings during daytime.
Are you into kayaking?
You can approach any of the small kiosks or administrators to rent a kayak and enjoy the calm Dnipro River.
By nighttime UBK reveals its second identity as an open nightclub under the dazzling star. You can enjoy listening to pop, jazz, reggae or rock live music played by local and visiting bands.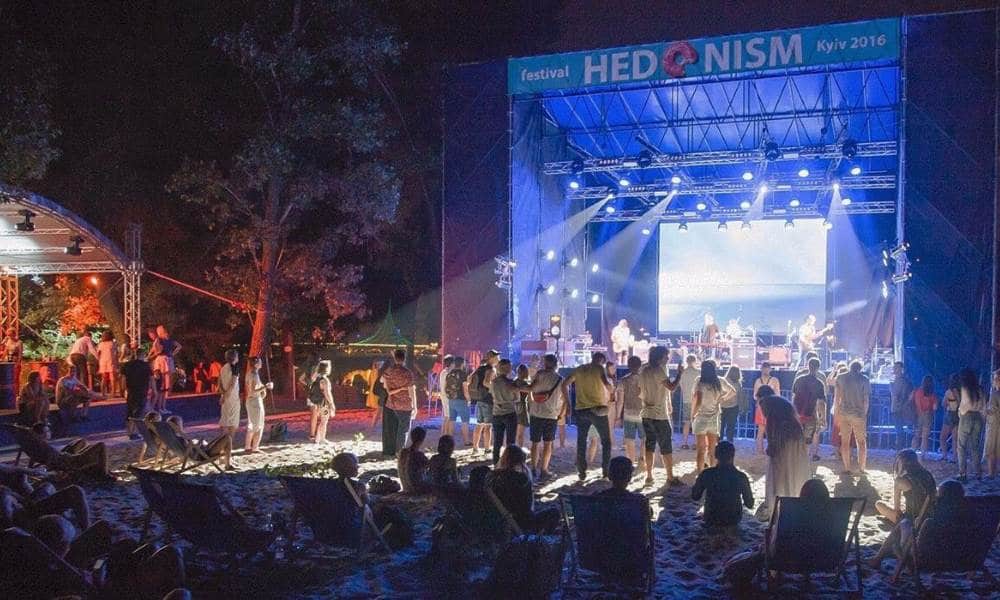 Also for hookah fans, the large variety and quality of hookahs and tobacco will be enjoyable by the sandy Kiev beach.
No visit to Kiev is complete without having a taste of the city's beach life, contact Kiev Tour Guide to plan the perfect Kiev guided tour for you, and take you to the best places to go in Kiev!
Ready to Explore Kiev?
Contact Us now and let's start planning for your Kiev holiday together 🙂