If I had a dollar for every time a tourist asked me "is Ukraine safe?" I would have made a small fortune!
It seems that tourism in Ukraine, as well as the country's image, is lacking the same good marketing mastered by other popular tourist destinations in spite of the fact that it is statistically and practically safer than many of them according to various international safety indexes.
Is it safe to travel to Ukraine?
Yes, it is safe to travel to Ukraine!
Regardless of the ongoing conflict in some parts of the two eastern Ukrainian provinces of Donetsk and Luhansk (at a stalemate really), Ukraine is one of the most visited countries in the world and safe to travel to.
Ukraine is big
If Ukraine were any smaller, then safety would have been a mess; however, as the second biggest country in Europe, the isolated troubled pocket along its eastern boarders is far away from tourist destinations and too small to disturb the rest of the country.
Ukraine is twice the size of Italy, or around two and a half time the size of the state of Texas. The capital, Kiev, is located in the center of Ukraine and is over 700 km (~435 miles) from the conflict area.
Total territory of the conflict area is around 20,000 square kilometers (~7,722 square miles), out of Ukraine's 603,628 square kilometers (~233,062 square miles).
All major Ukrainian tourist destinations, especially Kiev, Lviv, and Odessa are as safe as any other major European city as long as you practice common sense and take note of some common essential safety tips.
Why some people think Ukraine is dangerous?
A combination of stereotypes, revolutions, political instability, straggling economy, late aggressive acts of a powerful neighbor, and some really bad luck led to the formulation of the image of "dangerous Ukraine".
Although we in Ukraine moved heaven and earth to reflect its image as a young, vibrant European nation rising from the ashes of the former USSR, the events of 2013-2014 delivered a powerful PR blow and reignited the question: is it safe to travel to Ukraine?
2013-2014 events
After the world rediscovered Ukraine in 2011 with its successful organization of Euro 2012 with Poland, the tourism boom preceding and later following it elevated Ukraine to the 8th most visited country in the world in , and continued to maintain its place in the top 15 most visited countries in the world.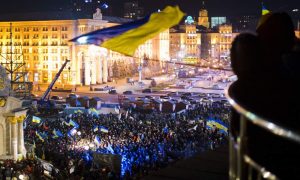 Then all of a sudden, the country name became associated with war, danger, and conflict. Do you remember the news that circled all news channels about Ukraine from late 2013 and throughout 2014?
In a couple of words, it all began with Euromaidan revolution of 2013 against Ukraine's ex-president Victor Yanukovych; this led to him fleeing the country, and then we experienced the Russian annexation of Crimea and the beginning of armed conflict in the eastern regions of Donetsk and Luhansk during which a Malaysian Airliner was shot down killing 300 passengers on board.
The situation today
Today, the situation in the east resembles a stalemate with no solution for it in sight making it part Ukraine's everyday reality that we had to adapt to and a pain we must learn to live with until a final peaceful resolution is reached.
There are different branches of Ukrainian security and armed forces that are operating in and around the conflict area localizing it and securing the safety of the rest of our country.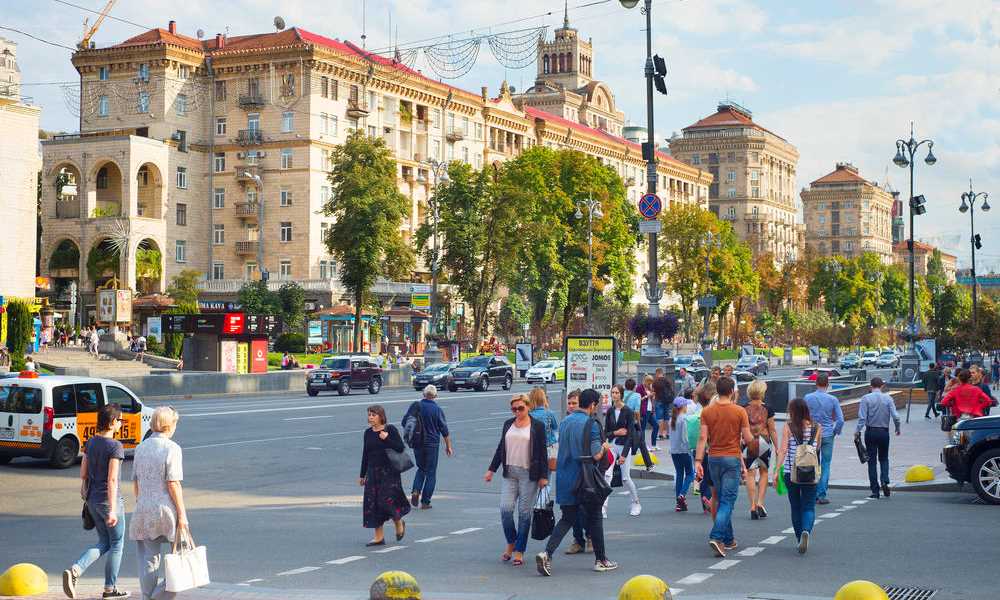 As for Crimea, it still under Russian occupation and traveling to it is under special conditions that require foreign nationals to travel to Ukraine first then pass the borders to the occupied territory.
However, if a traveler decided to travel there directly, he/she might expect to be forbidden from entering mainland Ukraine if the authorities knew such visit took place.
Impact on daily life
Our economy took a big hit that caused a significant loss of the country's GDP and devaluation of our local currency "Hryvnia", which made life more difficult for average Ukrainians.
Nevertheless, the market is adapting as well as businesses and everyday workers. Besides these difficulties, life and business continue as usual everywhere in Ukraine outside the no-go conflict zone in the east, and safety levels are average matching with many European countries.
When you visit Kiev, you will see that the cafés are full, people walking the streets, families strolling around, and at night people are partying and enjoying their time especially in Kiev where the nightlife is a beast of its own kind.
Ukraine has changed a lot in these last few years. The streets are more colorful than before and more tourists are visiting every day.
Regarding your personal safety, unless you intend to visit the conflict zone or get close to it, then you are safe from military action. The real danger to you will be getting hustled and paying $10 for a taxi trip in Kiev instead of $4 dollars!
Is Ukraine safe for a solo traveler?
With common sense, of course is safe. I think it might be more exciting to travel solo to Ukraine, especially if your soul lusts for an amazing adventure.
If you are an experienced solo traveler, then you are probably already familiar with common sense safety practices and you do not need to prepare anything extra.
Just keep caution within the margin of reason, all of you will be just fine!
Mingle with other travelers
Socializing with other travelers is always a good idea to help you feel more safe. That is why many stay in hostels when visiting Ukraine. They are good places to find people who are traveling solo just like you and look forward to meet other likeminded people.
Dream hostel, Gar'is, and Elements hostels are all decent places for that friendly atmosphere in Kiev. Odessa has Friday Hostel, Hipstel, and Hogwarts Hostels. As for Lviv, I suggest trying Lviv Loft and Dream Hostel.
If you are a digital nomad, I am sure you already mastered socializing with others in co-working spaces. You can find many trendy co-working hubs like Creative Quarter in Kiev and look no further than Communa in Lviv.
Good tour guide
Even if you are on a budget, squeeze in at least one good tour with a local guide with whom you will be safe as you navigate the city you are visiting, and make the best of your journey to Ukraine, especially when it comes to nightlife.
Contact me and I will happy to be your private tour guide in Kiev!
Spare some time to read Yes, Kiev is safe for solo travelers to find out more about staying safe as a solo traveler to Ukraine.
What are the dangerous cities in Ukraine?
According to official Ukrainian sources, and every single travel advisory I could find; the cities of Donetsk and Luhansk, and other cities in the ATO (Anti-Terrorist Operation) zone in east Ukraine are considered dangerous.
Besides that, you are good to go as long as you practice caution and listen to the voice of reason in your head.
What are the safe cities in Ukraine?
There are three Ukrainian cities receiving the highest number of tourists and also enjoy high levels of safety. These are:
Kiev, the capital of Ukraine.
The historic city of Lviv (nicknamed little Paris)
Odessa, Ukraine's favorite resort on the Black Sea
All of these cities (among many other) are tourist friendly and safe to visit. Although summer is always the best time to visit Ukraine, you can travel to both Kiev and Lviv anytime around the year, but it is better to visit Odessa only during warmer seasons to enjoy the city to its fullest.
How safe are the neighborhoods?
Every city in the world has its good and bad neighborhoods, and our Ukrainian cities are no different. In Ukraine's large cities, like Kiev, Odessa, Kharkov, Lviv, and Dnipro, the safest place to stay in is the city center.
Keep in mind, where you stay has big impact on your overall safety during your visit to Ukraine. With this in mind, here are the safest and best neighborhoods to stay in for tourists in major Ukrainian cities:
Safe neighborhoods in Kiev
Best three areas to stay in during your visit to Kiev are:
The area around Arena City
Khreshtyk Street and independence Square (Maidan)
Shevshenko Avenue
If you are traveling to Kiev, you might want to read my post about Where to Stay in Kiev, where I detailed everything about how to choose a good place to stay in during your visit to Kiev.
Safe neighborhoods in Odessa
Best three areas to stay in during your visit to Odessa:
Arcadia neighborhood
The area around Derybasivska Street
Ekaterininskaya Square and surrounding neighborhood
Safe neighborhoods in Lviv
I limit my choice to only these two parts of Lviv:
Freedom Avenue (Prospekt Svobody)
Old town
Safe neighborhoods in Kharkov
Kharkov is one of Ukraine's largest cities, however it is not a tourist destination for foreigners. If you happen to go there, I can only recommend staying within:
Safe neighborhoods in Dnipro
My personal picks of neighborhoods in Dnipro are limited to the ones I know; these are:
The area around central part of Dmitriy Yavornytsky Avenue
Along and around Vladimir Vernadsky Street
Safe neighborhoods in Vinnitsa
Vinnitsa is Ukraine's little vibrant city and great place to stop why if you are traveling between west and central Ukraine. Try to book your accommodation there in:
Along Soborna Street
Podillya neighborhood Vinnitsa (Zodchikh Street area)
Final note on this is to avoid renting apartments located directly next to local traditional markets (bazars). Safety can be an issue near such places at night.
Is it safe to drive my own car in Ukraine?
Some people prefer to bring their own cars and drive themselves around.
If you want to do so, you will be safe as long as you are acquainted with Ukrainian traffic rules and regulations; but I must warn you, the roads are not that good anywhere and you will experience some of the bumpiest drives ever.
Lately, cars have been increasing and drivers are getting worse leading to significant increase in traffic accidents. So, unless you intend to live in Ukraine for a long time, it would be better to let someone else drive around. Use Uber or make use of the well-developed public transport system.
When you cross the border as a tourist, you will receive a temporary import permit allowing you to use your car in Ukraine for a limited period.
Now here is the tricky part: the duration and conditions of this temporary permit keep changing all the time. Sometimes multiple changes occur within a one single year. Therefore, I will advise you to check with the Ukrainian consulate in your country for updates on duration before planning your visit.
It might be safer and more cost effective to simply use Uber during to your stay or rent a car if you are keen on doing the driving yourself.
Crime in Ukraine
Crime in Ukraine does exist, there is no denying that. Unfortunately, Utopia is still a faraway dream, but we are still hopeful!
Crime rates put Ukraine in the average zone, which is neither good nor bad for our country that aspires to occupy a leading place among developed nations. Petty crime, corruption, and bribery are big part of this. So keep that in mind when you are browsing the following statistics:
Crime statistics
The ongoing conflict in the east is contributing to higher crime rates when included in statistics.
Nevertheless, it still lower than in the US itself by the end of 2018 according to NUMBEO, and better than popular destinations like Egypt, Brazil, Jamaica, and Malaysia. And even with the military conflict, official homicide rates according to World Atlas ranks Ukraine 117th in the average levels with 4.3 homicides per 100,000 inhabitants.
For comparison, the United States ranks 3rd with a homicide rate of 52.6 homicides for every 100,000.
Known scams
One of the common scams that does not seem to get old is the classic wallet scam with its variations.
A scammers' favorite version is when someone drops a wallet to be picked by another in front of you, then noticing you saw him and offers to share the money to keep you quiet.
Once you agree to do so and put your money in your pocket, the wallets' owner comes back and a confusion erupts between him and the second person who is in fact his accomplice. Then his attention shifts toward you to intimidate you to give back the full amount, otherwise he will call police on you. Once you panic and comply, he starts asking for more and more as compensation or else…!
Now you know how it works, so do not fall for it. If you see this, just move on and ignore what the man says.
Cyber and credit cards crimes
There is no known evidence that tourists are singled out and/or targeted for cybercrimes in Ukraine. Nevertheless, these kind of frauds are primitive and less likely to work on you, especially credit card related ones.
Make sure you keep your credit card on you all the times, and do not share its details on suspicious online platforms while in Ukraine. Always check for the green positive SSL certificate, and only use ATMs located inside banks.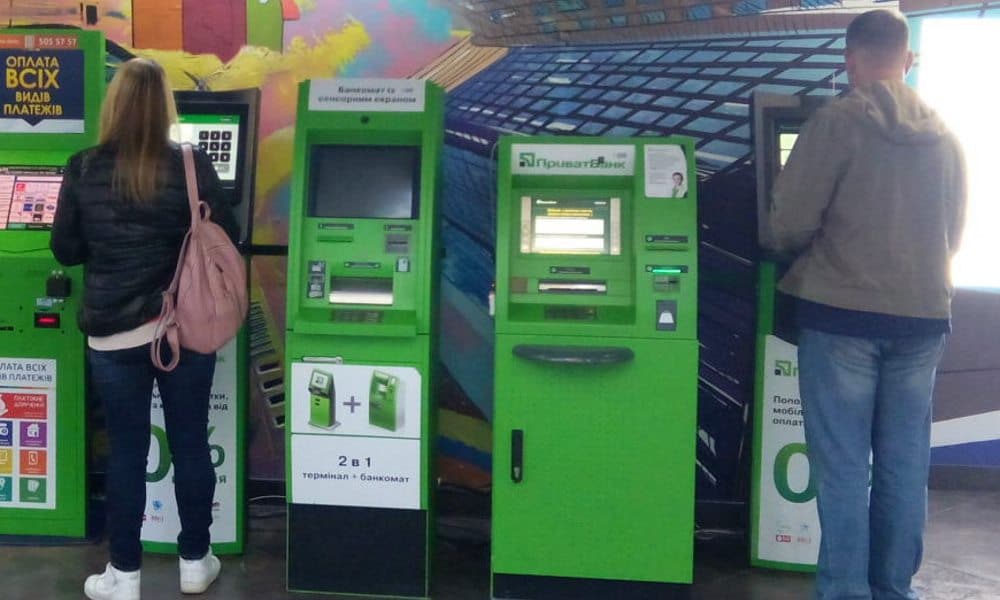 Health emergencies
It's preferable to stay healthy and safe, but just in case of any health emergency or accident that requires a quick transfer to the hospital, then you will have the option between calling the official Ukrainian emergency line and request medical assistance, which will be free of charge, or opting for private ambulance service.
Ukrainian emergency medical service
For the public option, just dial 103 from any Ukrainian phone or even from your own as long as you have international roaming service activated with your cellphone carrier. The public ambulance service will provide the necessary medical help and, if deemed necessary, transfer you to hospital which will probably be a public one.
Unfortunately, with few exceptions, our publicly run medical institutions are not a source of pride. If you can ignore the old scrappy buildings, you will be in safe hands as our doctors are well trained, experienced, and competent in their respective fields.
Let me also warn you: do not expect public ambulance and hospital staff to speak English, which can be an issue. In addition, they are often slow. I experienced this firsthand, and not only once, waiting for ambulance for over an hour!
Some of them might give you a rough attitude or seem careless, but you can be surprised if they are nice!
It is an odd combination of competent and lack of professional manners that is really hard to describe! But in the event you need these services, you will be taken care of.
Private hospitals
We also have number of private hospitals all around Ukraine with their own private emergency medical service. The difference in quality and efficiency is significant. There are many embassies and international corporations in Ukraine that exclusively contract them for the treatment of their employees.
Here are some of the best private clinics and hospitals in Ukraine that have their own ambulance service and are more likely to accept your insurance:
12A Mykoly Bazhana Avenue, Kiev
Travel medical insurance
My advice is to have a valid travel medical insurance. In Ukraine, 99% of the time expect that your insurance will compensate you only after paying for treatment yourself, and later be reimbursed for it.
Make sure to keep all bills and payment statements for medical services and medications you purchased while in Ukraine for your emergency incident.
I like world nomads travel insurance. I like their simple approach and understanding of travelers' needs. You can find out more about it here.
If you already have a medical insurance, ask your provider what hospitals they work with in Ukraine and what will the insurance cover in case of emergencies.
Safety tips when traveling to Ukraine
Before I travel anywhere, I make sure to research and look for reliable safety tips that allow me to feel better informed, and therefore safer and confident to enjoy my trip. I want to share with you the same four pieces of advice I follow myself and give to my tourists when traveling to Ukraine:
Always use common sense
I cannot count the times this kept me away from harm and allowed me to avoid unpleasant experiences during my travels around the world. Let common sense be your best ally and closet friend during your visit to Ukraine, and you are less likely to encounter any serious issues with regards to your safety, and you are more likely to enjoy your travel to Ukraine to the fullest extent.
Hire a tour guide
Don't hire just any tour guide, but a good one. Choose someone who really knows the city to which you are traveling, understands your needs, is capable of meeting them, and most importantly is willing and capable of offering his/her own input to elevate your experience beyond your expectations.
Don't drink until you blackout
Yes, I understand that drinking is a part of the party. However, blacking out after a night of excessive drinking is more likely to result in serious problems once you wake up!
Wallets seem to disappear afterwards, and many people can wake up in a police station or a hospital ending their visit in the worst way possible.
Control your drinking and do not go overboard with it, especially if you are a solo traveler.
Stay in a good neighborhood
Remember what we talked about in How safe are the neighborhoods?
Keep it in mind as you choose your accommodation during your stay in the Ukrainian city or cities you picked up as destinations to travel to.
As for Kiev, you can read my post Where to Stay in Kiev. For other popular cities, consider keeping your choice of hotels and holiday rentals to the neighborhoods we talked about earlier.
You might want to read Ukraine safety tips if you want to know more about how to make your trip to Ukraine safe without any worries.
Official travel advice
All information and safety tips I shared with you are based on reality, facts, and my personal experience. Having said that, always consider browsing travel advice to Ukraine provided by your government through its official websites.
Here are some popular resources:
Although they have never been flattering toward Ukraine, I always thought the travel advisories issued by the US department of state to be honest, realistic, blunt, and straight to the point with good data to back it up.
It is one of the sources I consider before finalizing my travel plans and advise you to do the same.
What to do if I fall victim to a crime in Ukraine?
Hope for the best, plan for the worst… so what should a traveler who has fallen victim to any sort of crime in Ukraine do?
You need to make two calls: first to the police emergency line, and then contact your embassy on their designated hotline.
Unless, you catch the wrong type of luck, your visit to Ukraine will be a delightful experience, like millions of tourists who travel to Ukraine every year, and you will not need to contact these numbers:
Fire department 101
Police emergency service 102
Ambulance 103
Calls to these numbers are free if you are using local SIM card. For international numbers, please inquire with your provider.
Calling your embassy for assistance and guidance is never a bad idea in the event of an emergency. Have the contacts of your countries' embassy/consulates hotline in Ukraine somewhere you can access them in case you need them.
In case you do not have the contact numbers of your country's embassy in Ukraine, find it here:
Foreign diplomatic missions in Ukraine
Other tourists experience in Ukraine
As I was writing this article, I felt something was missing. Yes, I based it on facts and my objective observation of the daily life in Ukraine, yet, it still lacked a second opinion. So, I contacted some of my tourists and asked them to describe in their own words their experience in Ukraine and how they felt in terms of their safety, and they were kind enough to indulge me with their honest opinions that I am sharing with you without any paraphrasing:
I have always felt safe in Kiev. My first trip was with car and there I had a chance to drive through other before arriving in Kiev. It's safe and filled with very friendly people who have always made me feel welcome. Whether walking around at night or coming back from the club in the early hours of the morning you just can't feel the difference.

Jeff, New York, USA
I visited the beautiful Kiev in the summer of 2018. I never had any concerns about security and never heard anything bad about Kiev. That was true when I was there. So because of security you should not make any thoughts.

Soroosh, Germany
I am a male, so I feel pretty safe everywhere I go. But all people I have met and/ or have gotten directions from have been very nice and helpful

Shelton, Los Angeles, USA
The place is beautiful but regarding safety, it would be difficult for a girl to visit alone. However, the major issue is language. The women are cool and friendly but men little bit unwelcoming

Adi, India
Should I Travel to Ukraine?
Yes, you should visit Ukraine at least once in your life, and we will be delighted with you as our guest.
Ukraine is one of the worlds' most fascinating countries that has much to offer from its colorful nature and marvelous architecture to its kind, friendly people.
The café/restaurant scene is simply amazing, the nightlife party never ends, and there are numerous things to see and do in every Ukrainian city. Moreover, Ukraine is the most affordable destination in Europe, and the best value you can get for your money anywhere else in the world.
This blog is full with information about what makes Kiev amazing, I also have posts about Lviv and Odessa that you can check for inspiration.
So, in my opinion:
Yes, you should travel to Ukraine!.. and yes, you are safe as long as you are friendly and use common sense, stay away of the conflict zone in Donbas, hire a competent tour guide, do not hang around political demonstrations, and stay in good neighborhoods.
Respect these do and do nots and let us plan your trip to Ukraine!