Top Must Visit Places in Ukraine: Lviv City
A Bit of  Its History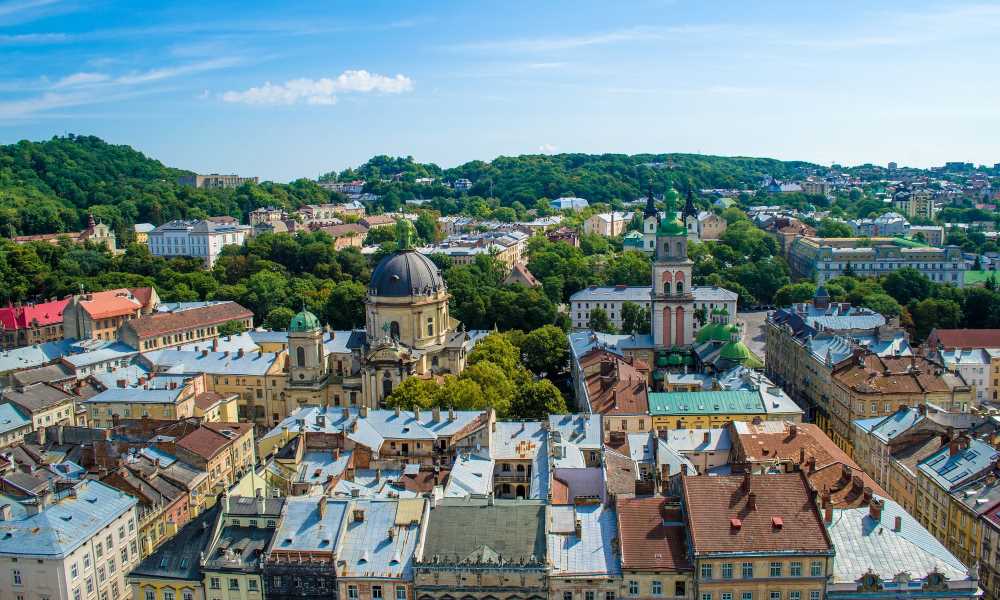 Lviv is a magical city of tourist attraction in Ukraine. How did it come to be called Lviv?
Quite interestingly it was named to show honour and respect to Leo. He was the eldest son of Daniel, the king of Ruthenia.
Historically, Lviv enjoys an outstanding place as it was the capital of the kingdom of Galicia – Volhynia. Ukrainian known as The WINDOW to the Europe.
Its Location
It is situated on the edges of the Roztocza Upland. It is nearly 70 kilometres from the Polish border. It also has an altitude of 296 metres above the sea level.
Its Climate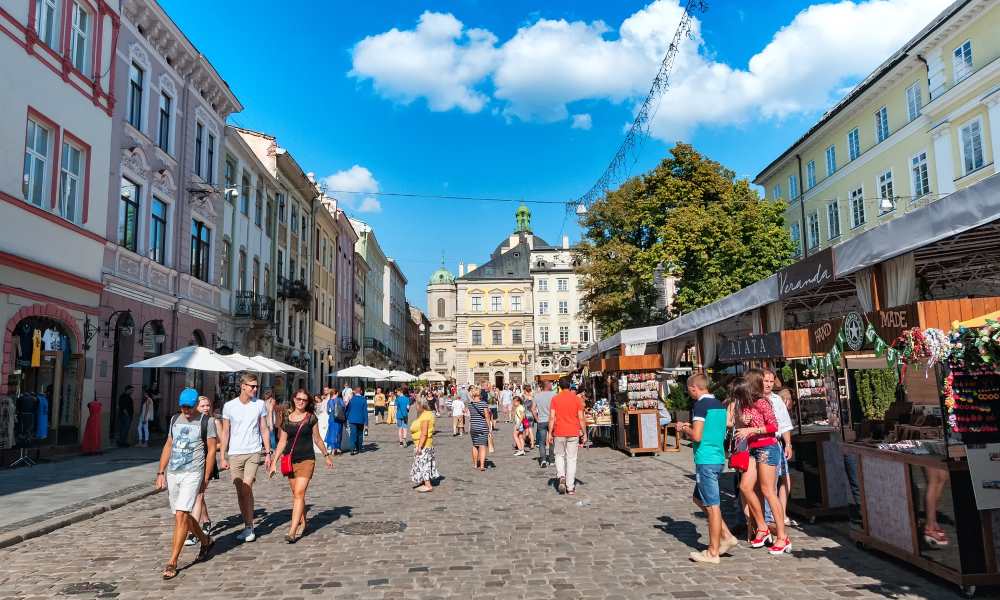 To attract many a tourist to this city its mild summers has a great say. Though its winters are cold its attractions bring many tourists to it.
In reality Lviv makes you chat about it if you ever happen to visit it once in your lifetime. To call it a city of legends is really becoming.
Some call it yet another small Paris. Also it is called a warm, comfortable burgher province. To call it an amazing cultural capital with a mixture of diverse cultures would be really suited to it.
Its architecture displaying unmatchable monuments speaks resonantly of it. Dear traveller, in Lviv you find nothing but an open-air museum.
Obviously and interestingly it represents cultural diversity. It resoundly speaks of cultural heritage of many nations. Poles, Ukrainians, Germans, Italians, Jews, Armenians etc.
This unique character in Lviv's culture keeps you spellbound to it owing to no other reason than to the simple reality that there is unification of cultures and styles in Lviv.
What Takes The Visitor's Heart
Any visitor who happens to walk in central park will be attracted by so many attractions.
Your eyes will definitely not escape the Old Town and the Market Square which is 18,300 square-metres in extent.
It has been the heart of political, public, cultural and commercial life of Lviv for 500 years. The historical beginning of Ukraine becoming highly influenced by European culture started here.
Lviv Opera Theater
If you seek to amuse yourself in going to the theatre you may do so at Lviv Opera Theatre.
This theatre is really in the style of neo – Renaissance(1901).
Also it is renowned as being one of the most charming theatres in Europe. This is a theatre of Opera and Ballet.
Music in Lviv
You could go for orchestral music for Lviv is adorned with a philharmonic orchestra. Go to a concert once you are there for it could be a breathtaking experience to have in your lifetime.
In Lviv, the Armenian communities lived their homely life bringing with their lifestyle numerous architectural additions to the city.
These additions of architecture are unique in its spirit and colour and makes the city ever so inviting.
The Potocki Counts Palace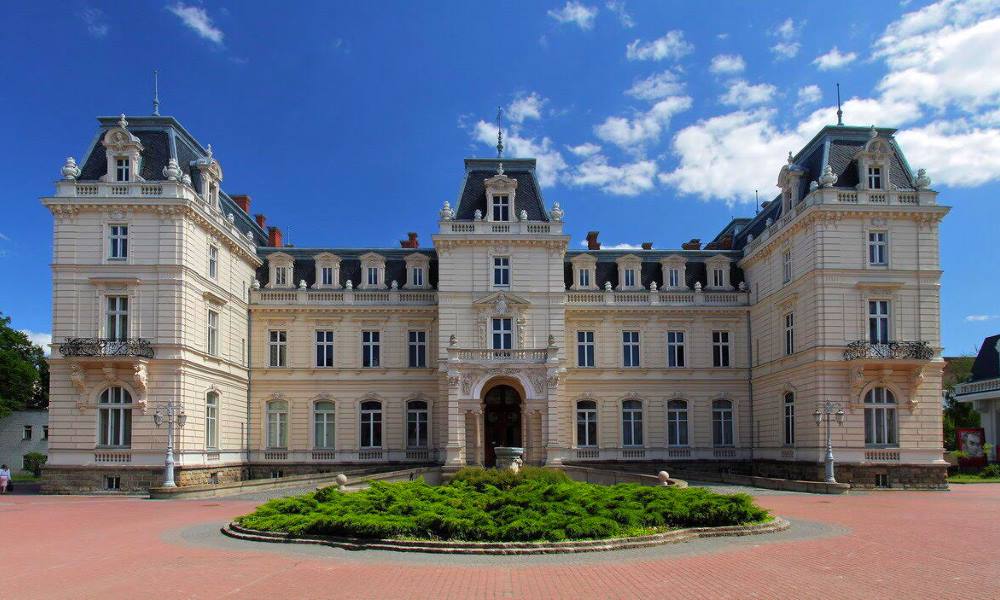 The Potocki Count's Palace is a building belonging to the French Renaissance of the late 19th century with all its majestic appearance for you to feast your eyes on.
The Boim Chapel
The Boim Chapel is there with its magnificent landmark relationship to the late Renaissance and there is no other similar piece of such architecture in Ukraine or in Europe.
The Dominican Cathedral
The Dominican Cathedral could be yet another monument of architecture displaying its majesty.
This cathedral is a storehouse of original decorations of sculpture and it could rightly be called an architectural monument of the late Baroque.
High Castle Park
High Castle Park has ruins of an ancient castle. This is a shady park on a hill. It towers above the city giving you a panoramic view for it acts as a platform of view taking.
Lychakiv Cemetery
Lychakiv Cemetery where notable people were buried is historical and revered. It is, indeed, a cultural museum-reserve and is 40 hectares in extent.
Lviv Museum
Lviv Museum of Brewing was opened on October 14th 2005 and is the first Museum of brewing in Ukraine.
Lviv Town Hall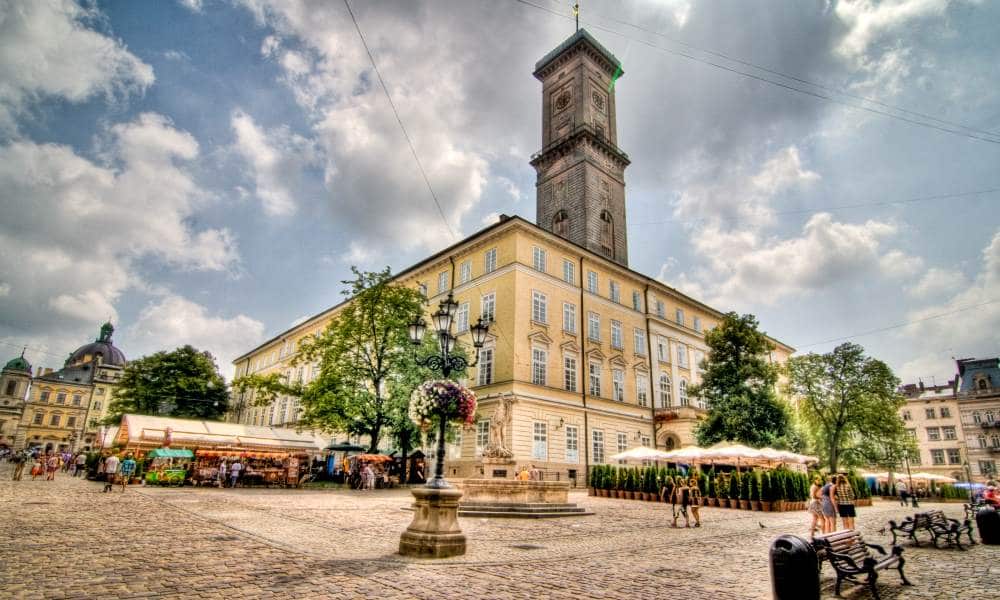 This town hall is sixty-five metres in height and is the highest in the country. If you are a person who has a heart for seeing the ancient grandeur of old cities you can  climb this.
Added to all this are so many other masterpieces of architecture. You could visit Armenian Cathedral, the Main Orthodox Church, the St.Peter and Paul of Jesuit order.
How about visiting Korniakt Palace which is now a part of Lviv History Museum. There is also the Latin Cathedral of Assumption of Mary and St. George Cathedral of Greek-Catholic church.
All these things will register experiences in your memory so that you would be able to relive them forever more.
Tourism in Lviv
It is blessed with its tourism infrastructure. It has more than 800 hotel rooms and more than 700 cafés and restaurants.
The city centre has free Wi-Fi zones and its historical monuments coupled with all such facilities making Lviv a renowned tourist destination.
In the heart of Lviv and on the suburban part of it, you could find many hotels.
The guests are always surprised to see such architectural beauty mixed with styles specific to them with admirable service and outgoing friendly crew. They are ever so helpful and make your holiday more than a pleasing, pleasurable experience.
Festivals in Lviv, The City of Leo
Lviv has a number of festivals. That is to say, it is a city of feasts. Some are coffee and chocolate feasts, cheese and wine holidays, the feast of Pampukh, the Day of Batyar and annual Bread Day.
All these festivals are celebrated in great joy and jollity. Yes, all festivals take place under the sun.
You can enjoy your holiday in Lviv at any time of the year and you will enjoy because what you enjoy is of unique nature with so much of variety in it. Sightseeing?
Well, if it is what you love the city caters to your sightseeing tastes with many a sightseeing programme around the city and its environs.
Owing to its multifaceted aspects it could rightly be called a city of miracles and surprises.
Let the blanket of nightfall come over the city you see the city overwhelmed by its magical, romantic, fairy tale impact. You may blink, maybe dazzled by its sweet effect.
The cafés, restaurants and nightclubs have facilities to enthrall you. You find in them the best of bartenders, waiters, singers and DJs.
Pleasing Your Palate
There are many restaurants to satisfy your taste buds. The food you relish is a dream come true. Now it is time for such guidance.
Restaurant Kryivka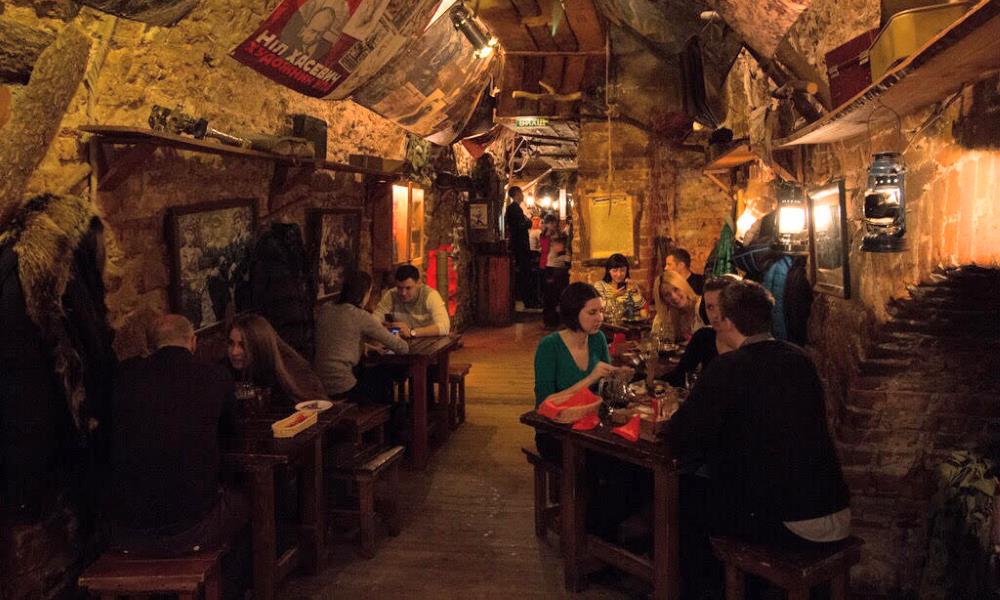 You may wanna try indigenous cuisine of Lviv. You could do so here in Lviv. The original names of dishes can be learnt with all its genuine quality.
Added to this is the staff that is head over heels hospitable and the enticing vibe and interior.
Lviv Chocolate Workshop
If you have a sweet tooth try delicious chocolate with nuts and dried fruits. Aromatic coffee with cream. Also caramel and ice cream could be enjoyed to your heart's content.
Theater of Beer Pravda
They serve fresh cool beer made using a then technology owned by the best brewers of Ukraine and the world.
Lviv Coffee Mining Manufacture
Go to the ground floor only to find a coffee shop and a bookshop. Wear a helmet in this coffee house if you opt to on a trip to tunnels of the mine.
To say that you can taste more than thirty kinds of coffee is not a fib. Oh of course not. That is true. Yes, Lviv offers you the best for your coffee delight.
Restaurant-Brewery Kumpel
Are you a lover of under filtered beer with its lovely raw taste or are you a lover of fine wine along with beautiful dishes of international galician cuisine. Then you should not miss out on going to Kumpel restaurant.
There are many other restaurants to cater to your insatiable gastronomic delights with their uniqueness of taste with great originality in cuisine.
After you have visited this wonderful city which enjoys history with its magnificent presence in the heart of Western Ukraine you will always want to visit it again and again.
Its charm can never tire you but blind you to it forever more. With its continuous development it does nothing but take its guests by surprise with its ever interesting, ever breathtaking and ever carassing events and experiences.
So Lviv is the city for you. Come to Ukraine to visit this historical majestic tourists' delight.
Ready to Explore Ukraine?
Contact Us now and let's start planning for your Kiev/Ukraine holiday together 🙂